Through a new partnership with Project HOME, Temple employees are helping train local residents to fill jobs in the technology industry.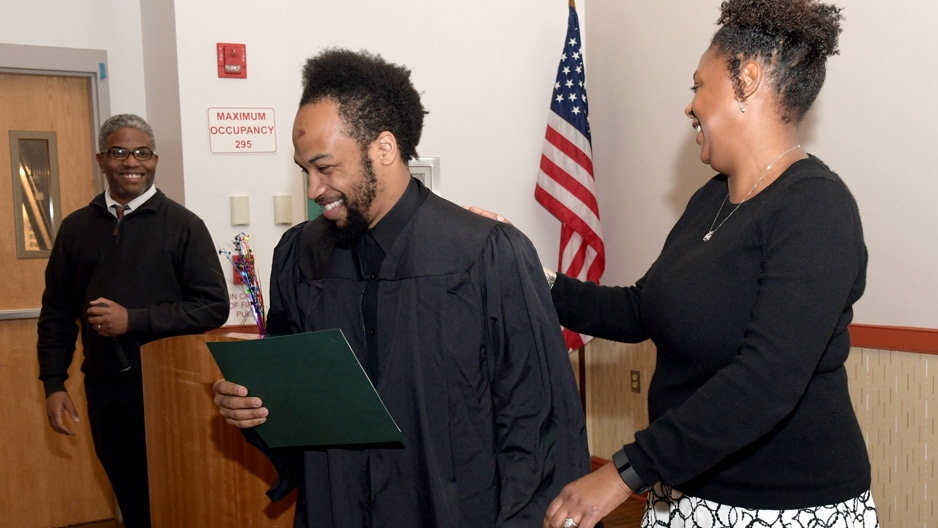 A new partnership between Temple and Project HOME provides community members with the skills they need to fill jobs in the technology industry. 
The 10-week training program, Temple Tech for Philly, was designed to offer local residents hands-on experience in the fundamentals of computer technology, including installation and configuration of PCs, laptops and related hardware.
"Support is important to success," said Alexis Pugh, director of workforce solutions at Project HOME's Honickman Learning Center. "Programs like this one help develop strong support systems so that those who are looking to enter the workforce have fewer barriers to face." 
During summer 2017, Project HOME identified a cohort of 15 individuals to participate in the Temple Tech for Philly program, which was taught by volunteers from Temple's Computer Services department.  
Each volunteer led classes on two topics related to specific subjects.
"Getting more people engaged in technology is important," said David Matthews, a senior tech support specialist for Computer Services who volunteered as a teacher. "There is significant digital divide in areas like North Philadelphia. Unless you're exposed these concepts as a career opportunity, you lose access to lucrative job options."
Program participant Allen Turner admitted that it wasn't easy. He said balancing everyday life with the complicated computer courses and homework was a challenge. 
"It was difficult," he said, addressing his classmates at the program's graduation last week. "But it was definitely worth it. The best thing we can do now is take everything we learned and run with it." 
According to the U.S. Bureau of Labor Statistics, computer user-support specialist jobs are expected to grow more than 20 percent by 2022. 
Beginning in the spring, selected graduates of the program will be offered internships on Main Campus, where they can put their new skills to use. 
Graduates of the program are prepared to take the CompTIA A+ certification exam, which tests for technical comprehension of computer technology, networking, security, communication and professionalism.
"Programs like this give community members an opportunity to enter the workforce with strong training guided by Temple professionals," said Jonathan Latko, program coordinator and director of Temple's Computer Recycling Center. 
Graduates of the program will also have access to the Office of Community Relations' new Workforce Connections Hub, which can assist with resume development and job placement.