By and for students, recovery group becomes campus resource
Bob Lamb founded the Temple Collegiate Recovery Program.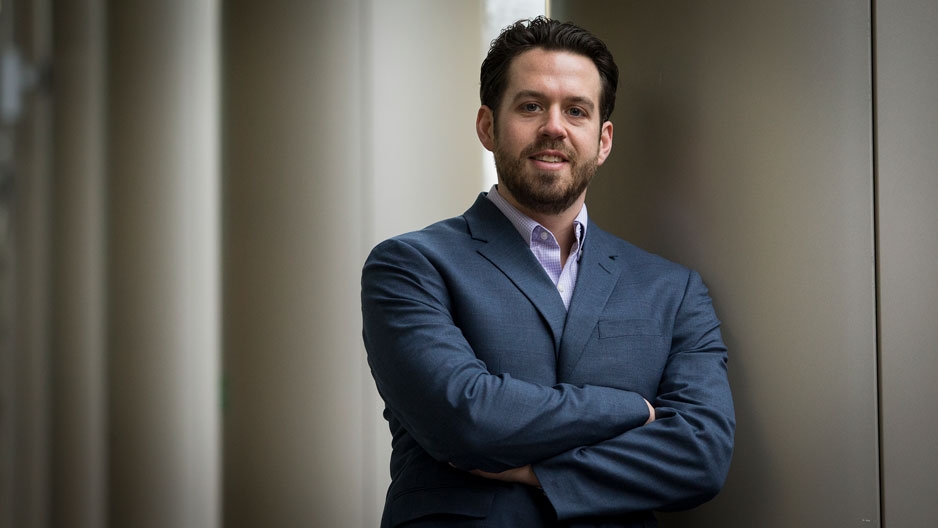 By the standards of modern-day college stereotypes, Bob Lamb's undergraduate partying might've seemed par for the course. Some might've deemed it "normal."
But it wasn't normal at all. Then a student at University of the Sciences Philadelphia, Lamb pledged a fraternity, drank often and dabbled in drugs—mostly marijuana and amphetamines, like Adderall.
Eventually, Lamb's drinking and drug use—and how he turned to those substances to cope with the death of several close friends—took a serious toll on his life. As his peers completed their courses and eventually graduated, he struggled to keep up, eventually taking medical leave from his program three times.
"My undergraduate experience was plagued by addiction and mental health issues," he now says. "It took me seven years to get my bachelor's degree."
We need to show that getting through that process allows you to become a better person, re-enter society in ways you wouldn't expect."
-- Bob Lamb, founder, Temple Collegiate Recovery Program
When the Delaware County native did finish his degree, he did so with the help of the resources he was given through his school. He underwent a substance use disorder evaluation, took mandatory drug tests, saw an on-campus counselor and successfully spent his last year sober.
"Having those support systems was really awesome, but I didn't have any peers I could relate with on campus," he says. "Coming to Temple, I hoped to find that student support."
Now, he's building it—for himself and others.
Last spring, Lamb, now a third-year master of public health student, founded the Temple Collegiate Recovery Program, a student group dedicated to fostering a community of peers in recovery and de-stigmatizing addiction.
Lamb recognized that many of his fellow students in recovery have networks off campus that are vital to their sobriety, and he wanted that to exist on campus, too. "How do you make Temple the spot for your recovery?"
For starters, a registered student organization like his provides the structure. In the year since it was founded, the Temple Collegiate Recovery Program has hosted weekly meetings on Thursday nights in Morgan Hall and has worked to help publicize the resources the university already offers across multiple offices.
Among those resources are medication-assisted treatment and group therapy at Tuttleman Counseling Services; assistance navigating medical withdrawal or class absences through the Dean of Students Office; and individual educational sessions through the Wellness Resource Center.
The group's leadership is perhaps a testament to the fact that the issue of addiction equally affects people, regardless of age or life stage. Lamb is at the helm. Alex Tillery, a sophomore legal studies major, is vice president. Journalism Assistant Professor Jillian Bauer-Reese—who is vocal about her own recovery—serves as faculty advisor.
The Collegiate Recovery Program's formation arrives at a critical time, both in Philadelphia and nationally. Drug overdoses—most due to heroin and fentanyl—were poised to claim roughly 1,200 lives in Philadelphia last year alone, as of the latest count, and the opioid epidemic continues to alarm communities across the country.
Lamb is hopeful that his group, and perhaps an eventual dedicated space for it, will help normalize the idea of recovery on campus. He envisions a hub for meetings, one that could act as a safe haven for recovering students considering using. Curious students with questions about their own habits could stop in and use group members as a resource.
He also wants to host activities that educate students about addiction and recovery, and other events simply in the name of fun.
"We demonize addiction so much in this country," he says. "We need to show that getting through that process allows you to become a better person, re-enter society in ways you wouldn't expect."
Lamb has aspirations to work in a public health position that allows him to help people in the same position he found himself in not too long ago. 
"I was hopeless and helpless," he says. "I was really spiritually and mentally sick."
This July will mark his sixth year in recovery.