Bridging the gap between community, resources
Temple University's newly created Center for Community Partnerships will support education and career opportunities for Philadelphians.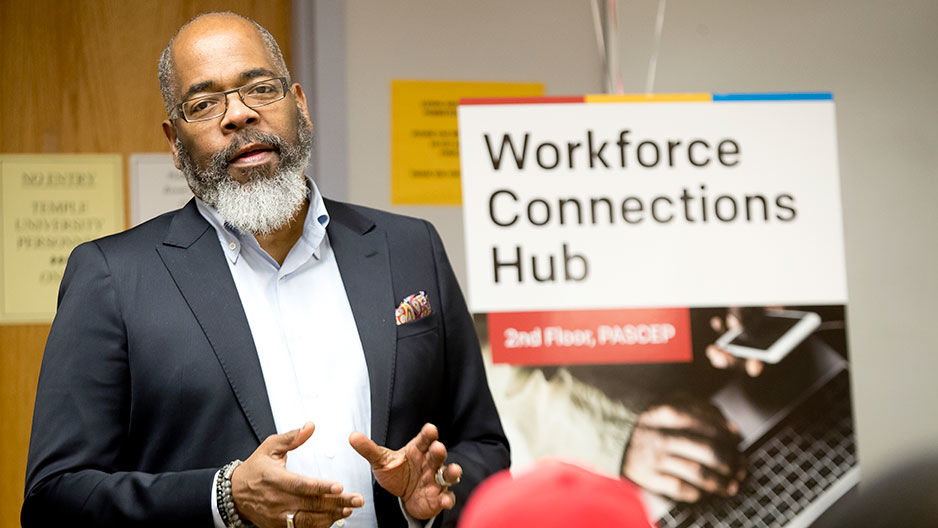 Temple University has introduced a new center that will provide programs that support sustainable employment opportunities for Philadelphians. 
Organized through the university's Office of Community Relations, Temple University's Center for Community Partnerships offers educational, training and career-development programs to benefit residents of Philadelphia. (These programs previously had been associated with Temple's Center for Social Policy and Community Development.)
"The Center for Community Partnerships exemplifies our continued commitment and represents a unique opportunity to provide services, resources and opportunities to the residents and communities surrounding Temple University that reflect a history and tradition of almost 50 years," said the center's acting director, Michael Clemmons. "We are excited to continue this work along with our colleagues in the Office of Community Relations."
The Center for Community Partnerships collaborates with government and social service organizations to provide programming that focuses on three key areas: workforce and career development, youth development, and community development.
Workforce and career development programs center around training services that support the transition toward self-sufficiency; assisting adults with overcoming illiteracy through education; and preparing for high school equivalency exams.
Youth development programs aim to re-engage out-of-school youth and young adults through education and career development services; provide academic assessments and mentoring; and offer workforce and career development services for young adults who are aging out or have aged out of foster care.
Community development programs include conducting community needs assessments and program evaluations, providing technical support, and increasing access to resources to emerging and established nonprofits.
The Center for Community Partnerships will continue to reflect a history and tradition of Temple providing workforce, youth and community development services to members of the community,
according to Shirley Moy, who oversaw the center under its previous name from 2009 until July.
"Now housed under Temple University's Office of Community Relations, the Center for Community Partnerships is able to expand opportunities for interdisciplinary collaboration with community partners, service organizations and various departments within the university—spanning both the Main and Health Sciences Center campuses," said Moy, the executive director of Temple's Lenfest North Philadelphia Workforce Initiative.
"The Center for Community Partnerships is also engaging with programs associated with Temple's Center City and Harrisburg campuses," she added. "Being able to connect the community with more university resources is central to the mission of the Center for Community Partnerships."