Men's basketball team honors late great Mik Kilgore
Celebrated former guard/forward Mik Kilgore, who died suddenly in November, will be honored throughout the basketball season with jersey patches and shooting shirts.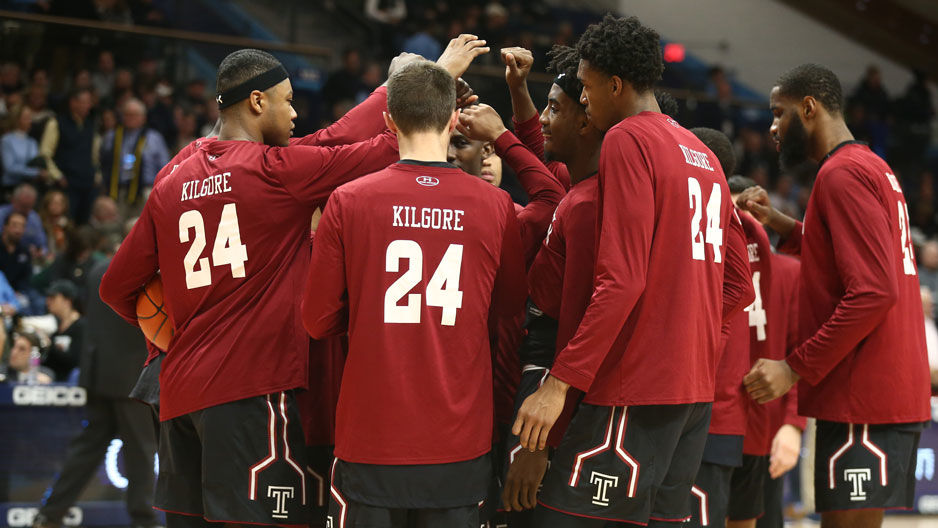 The late Mik Kilgore is back on the court for Temple this season, but in a different way: The men's basketball team is honoring Kilgore's legacy by sporting memorial patches on their jerseys and warm-up shooting shirts bearing the beloved player's name.
Kilgore, a celebrated guard/forward who started for the Owls from 1988–1992, died suddenly in November after suffering a heart attack. He was 48.
The team decided to honor Kilgore, who gave back to his hometown of Philadelphia recently by serving as basketball coach at North Philadelphia's Girard College, with patches and shirts so his spirit can live through the season.
"Honoring Mik Kilgore's life by having our players wear commemorative shooting shirts and patches during our games this season was an easy decision," said Temple men's basketball Coach Fran Dunphy. "Mik truly impacted our program and touched so many lives. It was the way he carried himself in life. He was always friendly and was genuinely concerned with our student-athletes and what they were going through, serving as a mentor to them. His passing is such a tragic loss considering how he had recently come back to Temple to earn his degree and had embarked on his career in coaching. He will be deeply missed."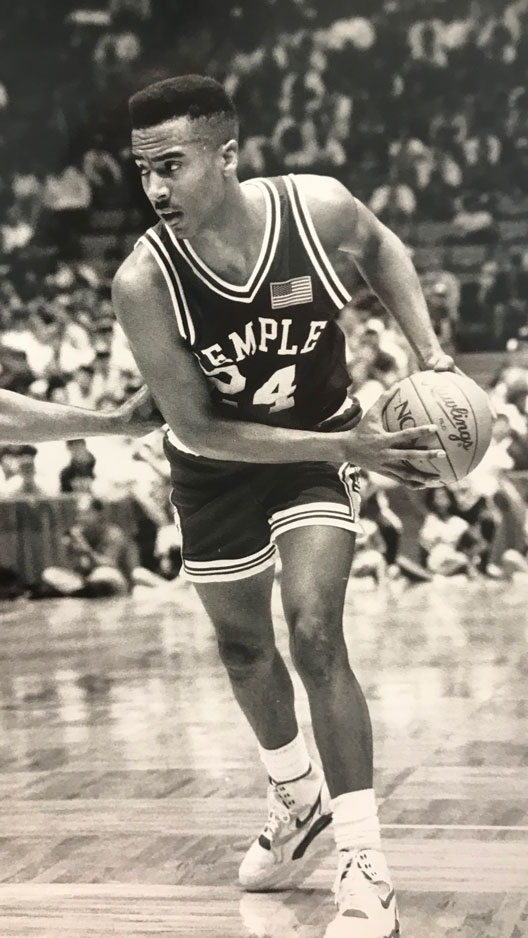 Mik Kilgore on the court during his career at Temple (photo provided by family).
Kilgore, a standout player at West Philadelphia High School, continued a successful career as a player at Temple, starting all 124 games he played for Temple under former Coach John Chaney. The Owls advanced to three NCAA Tournaments during Kilgore's Temple career, including the 1991 Elite Eight.
Kilgore went on to play professional basketball in Europe, Asia and South America. Recently, he returned to Temple to complete his undergraduate degree—a promise he made to Chaney as a player—earning a bachelor's in criminal justice in 2017 and joining Girard College as coach. 
"He finished the race. He was so proud to be coaching kids," Chaney said. "In the back of my mind, I will always see him with a smile on his face."
Kilgore was also pursuing graduate studies within the College of Education.
Members of the Temple community joined to honor Kilgore during a memorial service on campus at the Temple Performing Arts Center Nov. 9. During the service, Chaney, Dunphy, current Associate Head Coach Aaron McKie and others all shared remarks and memories about the late player.
"Temple's expression of love for fallen student-athlete Miklas 'Mik' Kilgore provided a homecoming for all," Chaney said.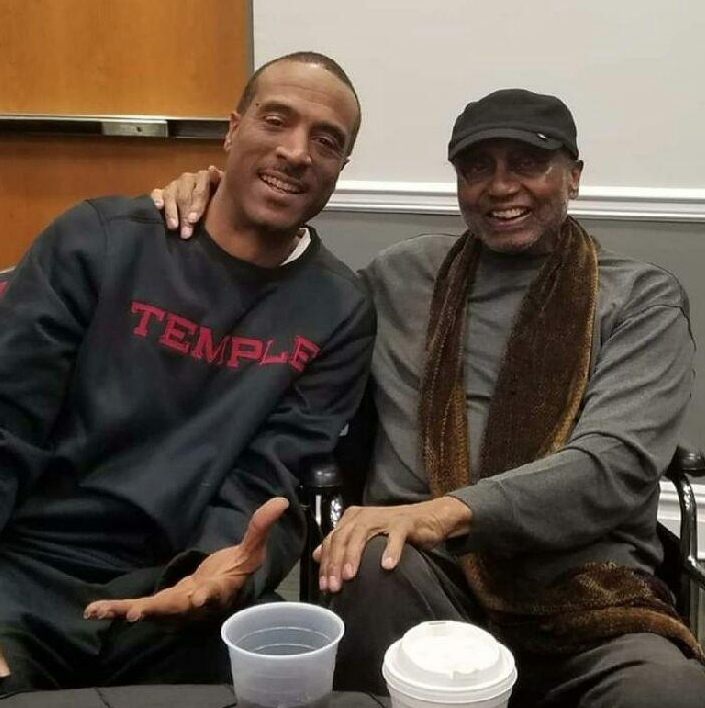 Mik Kilgore with Coach John Chaney (photo provided by family).