Richard James Fox, 92, prominent real estate developer, entrepreneur and philanthropist
Richard J. Fox served as a Temple trustee since 1967, including 17 years as chair.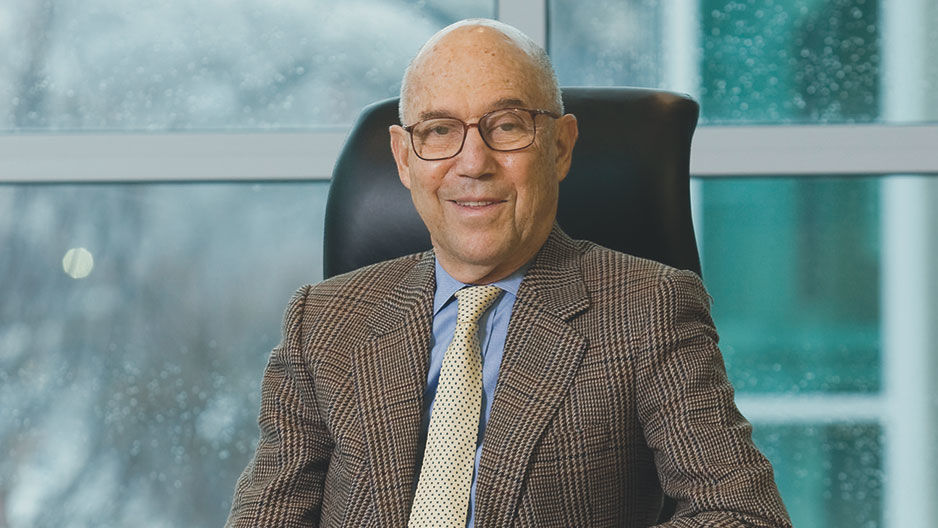 Richard Fox was a renaissance man who lived life with great passion, finding joy engaging in diverse activities and with new people and ideas everywhere. He was a family man; entrepreneur; real estate developer; philanthropist; political, community and Jewish activist; pilot; antique collector; outdoor enthusiast—including hiking, camping, running, skiing, scuba diving, boating and fishing; dreamer; douser; and explorer of new ways of healing, cutting-edge medicine and spirituality. 
Fox, a successful businessman, was the founder and chair of The Fox Companies, a building development and real-estate management company in eastern Pennsylvania and southern New Jersey that is responsible for such landmarks as the Wells Fargo Center, 401 City Avenue, and the town of Chesterbrook, the most comprehensively planned residential community in Pennsylvania. Fox was a longtime leader and board member at Temple University. Along with his son, Fred, Fox also co-founded Planalytics, the world's leading big data analytics firm providing measurable and quantitative margin returns across the retail supply chain.
Early years
Richard J. Fox was born in 1927. He grew up in the Germantown-Mount Airy neighborhoods of Philadelphia, attending John Henry elementary school, where he made friends that he kept for life, and was educated at the Central High School, a public high school from which he graduated in 1945. 
Military service and college
Late in World War II, Fox enlisted in the Navy in V5 Pilot Training, and was sent to Georgia Tech to begin the program. Before he could see combat, the war ended. After being discharged from the Navy, he returned to Georgia Tech, where he earned his bachelor of science degree. Fox said years later, "I learned the one lesson that engineering schools teach you: That is how to think and how to solve problems, applying logic to the problem, taking the problem apart, understanding the problem and then defining the problem, and out of the proper definition comes the answer."
He was recalled into the Navy during the Korean War and served on the Battleship Missouri and the USS Howard D. Crow, an Edsall-class destroyer escort.
 
Real estate developer
After being released from active duty, Fox returned to Philadelphia in 1953 and started The Fox Companies with his brother Bob. In 1963, Robert Fox became president, CEO and chairman of the board of Warner Company, a NYSE-listed company, while Richard Fox continued to lead The Fox Companies. The Fox Companies was a major construction and real estate management firm that built housing, apartment communities and business centers throughout the Philadelphia area. Among others, the company developed the Wells Fargo Center, 401 City Avenue, studios for the Comcast Sports Network, and Chesterbrook, an 865-acre planned community on the Route 202 corridor in Wayne, Pennsylvania.
It took from November 1969 to November 1977—eight years—until the first Chesterbrook home was finished. Speaking at a business seminar in 1993, just after the entire development was completed, Fox said about getting it started, "It was a six-year fight." The legal battle went all the way to the state Supreme Court. Hundreds of residents of Tredyffrin and nearby communities flocked to hearings and meetings. According to the only poll taken of more than 2,000 residents, they opposed Chesterbrook by a 9-to-1 ratio. But Fox finally got the go-ahead, and the development was started. In all, it took 23 years from the purchase of land to final completion.
Today, Chesterbrook is home to more than 4,600 people in 28 villages, Chesterbrook Shopping Center, 1.1 million square feet of office space, and Wilson Farm Park. Chesterbrook was a pioneer in the use of dedicated open space for planned communities.
53 years of service to Temple University
For more than 53 years, Fox was a trusted leader at Temple University. Fox was a Temple board member since 1967 and served as board chair for 17 years, from 1983 to 2000. In 1999, the Board of Trustees recognized him by naming the Fox School of Business and Management in his honor. Past Temple University President Peter Liacouras described Fox's devotion to Temple as second only to that of Russell Conwell, founder and first president of the university. 
Fox's tenure as chair virtually coincided with the Liacouras presidency. Together, they enhanced Temple's reputation and helped the university become better known for its "access to excellence," and as the best value for higher education in the region. As a team, Fox and Liacouras guided the transformation of Temple's campus from ordinary to dynamic. For his immeasurable contributions to Temple, Fox was awarded an honorary Doctor of Humane Letters in 1993 and the Alumni Association's Diamond Award in 1996, its highest award for non-alumni.
Political, community and Jewish activity
Over the years, Fox was active in government, business and community affairs. Fox served as president of the Pennsylvania Home Builders Association and chair of the Pennsylvania Housing Finance Agency. He was a board member of the Federation of Jewish Agencies of Philadelphia and previously served as president and chair of the Philadelphia Chapter of the American Jewish Committee and board chair of the Moss Rehabilitation Hospital. 
He was an open supporter of Israel and was one of the organizers in getting the Dead Sea Scrolls to tour America as part of the Bicentennial Celebration in Philadelphia, where they were displayed near the Liberty Bell.
Fox was a longtime Republican activist. In 1980, Fox was the Pennsylvania State Chairman of the Reagan/Bush campaign. In 1985, he was one of the founders of the Republican Jewish Coalition and served as its first chairman. In 1988, he served as national finance chairman of Jack Kemp's presidential campaign. Fox served as the chairman of the Jewish Policy Center. 
Flying
Since his early experiences as a Navy pilot at the end of World War II, Fox was passionate about flying planes. He flew single and twin-engine planes for 64 years, from the age of 17 until he decided it was time to stop flying at the ripe age of 81. 
Family
Richard Fox is survived by his loving wife and partner of 67 years, Geraldine Dietz Fox; his five adoring children, Harry Fox, Jennifer Fox, Frederic Fox, Celia Fox and Michael Fox; daughters-in-law Robin Atkinson Fox and Jen Mendel Fox; son-in-law Patrick Lindenmaier and soon-to-be son-in-law David Brian Lee; seven grandchildren; and his brother, Robert Fox, sister-in-law, Penny Fox, and their children and families.