Temple steps up in city fight against COVID-19
Temple's Liacouras Center will serve as a surge medical facility for FEMA as the nation responds to the COVID-19 pandemic.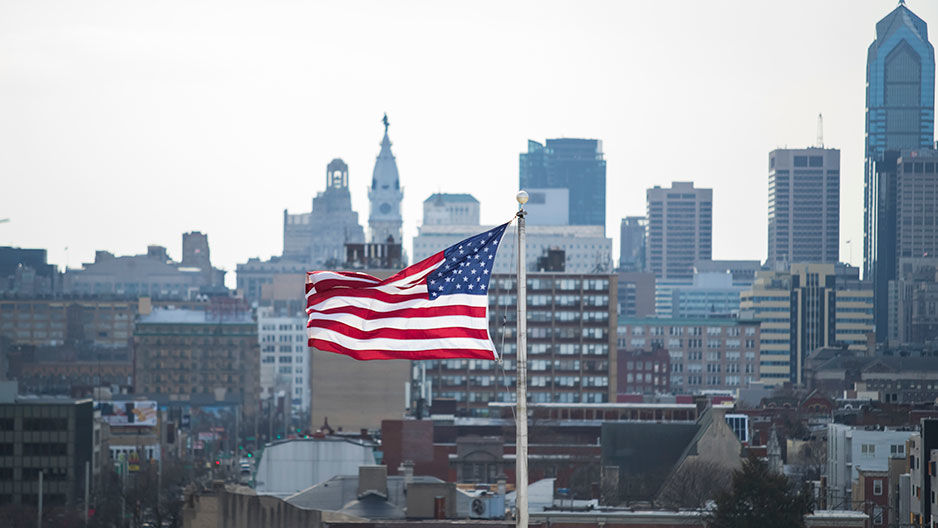 Temple University's Liacouras Center will soon become home to a surge medical facility designed to provide space in the event that patients need to be moved out of city hospitals fighting COVID-19.
The Federal Emergency Management Agency (FEMA) will oversee the operation at the Liacouras Center and use the Liacouras Parking Garage and Student Pavilion on North Broad Street to support the operation. FEMA is working with the City of Philadelphia's emergency management team to coordinate the local response to the coronavirus.
Philadelphia Mayor Jim Kenney on Friday praised Temple's willingness to participate in the fight against COVID-19 as "welcome news." He noted Temple was "ready and willing to step up" and praised the university and its leaders for their "shining example."
"We are truly Temple proud," Kenney said. "Temple did not hesitate when they were called."
The mayor sincerely thanked Temple President Richard M. Englert and Board of Trustees Chair Mitchell Morgan for their willingness to pitch in during tough times. 
Initial indications are that, if called into service, the facility would be able to hold 250 patients. 
President Englert said the university's move at this time is part of more than a century of caring for the health needs of the city's residents. "Temple is happy to do what we can in these unprecedented circumstances," he said. 
"This is a time when all the groups in the city need to come forward and assist the city and its residents fight this disease. As Philadelphia's public university, this fight is ours, too," added Morgan, the board chair.
Englert went on to praise the work of everyone at Temple University Health System, who are already aiding those struck by the virus. 
"Temple's doctors, nurses and support teams are always on the front lines when they are needed, and fighting the COVID-19 epidemic is another example of how these brave medical professionals take on every challenge," he said.
Englert pointed out that researchers across the university's many disciplines are attacking the virus in several different projects, from determining how it spreads so quickly through the population, to new treatment options and investigating what therapies will best help patients recover. 
Much of this research is being overseen by Gerard Criner, chair of the Department of Thoracic Surgery and Medicine, who is among the leaders of the Temple Lung Center and is one of the nation's leading researchers in lung ailments. Many patients with severe cases of COVID-19 suffer from severe pneumonia that prevents their lungs from functioning properly, leading to death.
Temple University researchers are engaged in separate studies to evaluate the effectiveness of an antiviral drug in patients with moderate and severe COVID-19, compared against the standard care treatment. There is also work being done using an antibody created to treat rheumatoid arthritis to determine its impact on coronavirus symptoms. In addition, researchers are also testing two compounds to assess their potential in suppressing virus replication in cases of COVID-19.
There are also promising opportunities with work pioneered by Marla Wolfson, professor and associate chair of the Department of Physiology, who has developed therapeutic techniques for the prevention of chronic lung disease, a condition caused by damaged tissue in the lungs that leads to difficulty breathing in premature infants. The question being explored is whether similar techniques could be useful in helping COVID-19 patients.
All this is being done while Temple's Ambler Campus is the site of the largest coronavirus testing facility in neighboring Montgomery County, where the number of cases are among the highest in the region. The Ambler site is one of 37 such sites in the nation operating today.