Hosting student events on campus safely
The new guidelines include restrictions on some types of performances and limits on the number of people who can attend.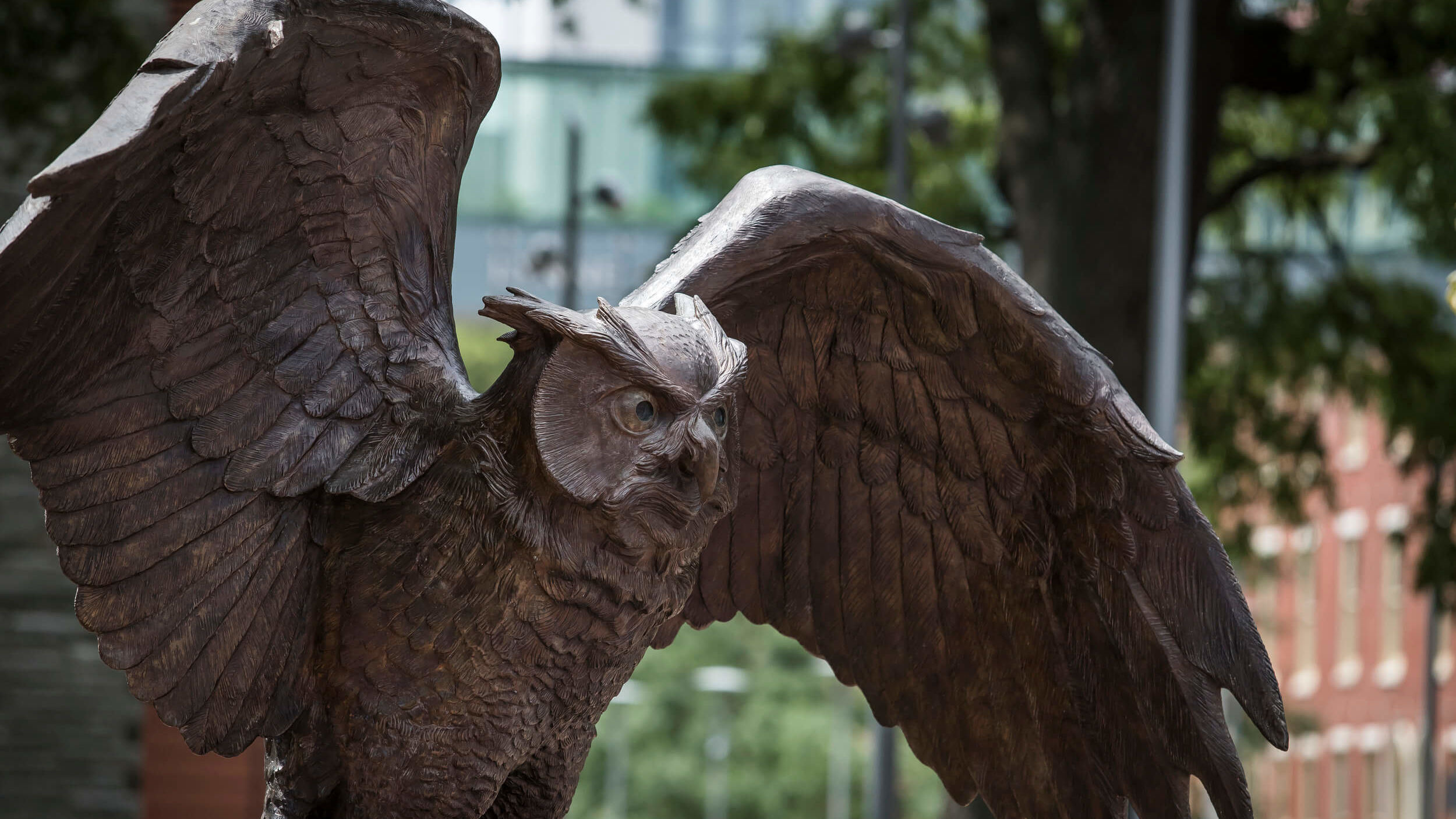 As Temple prepares to welcome students back to campus, the university has introduced new measures to keep its community safe and healthy, including guidelines and regulations for how student organizations use space around campus.
Every group and event is unique. These guidelines are intended to help organizations with their planning and more recommendations will be available on the Student Activities website and Owl Connect soon. The university will also give additional recommendations and suggestions for individual events.
The guidelines apply to events created and managed by student organizations on Main Campus and the Health Sciences Center.
General requirements and guidelines
Executive board and general body meetings will not be permitted in the Student Center or academic spaces. Please plan to host these meetings virtually.
 
Organizations may submit up to two reservation requests for the fall semester. Please be flexible with your date requests. If space remains available after the initial group of reservation requests are processed, additional requests may be submitted.
 
Some events will be permitted with consideration of health and safety guidelines in place at the time of the event. This includes any crowd size restrictions from local or state governments or public health experts. As of July 31, the event limits are 25 people for indoor events and 50 people for outdoor events. Please note that the guidelines often change with little to no notice and may make it impossible to hold in-person events. The event must follow the guidelines in place at the time of the event, not the date of the reservation request. It is recommended that you plan conservatively for crowd sizes and be prepared for possible cancellations on short notice.
 
All students will have a personal responsibility to monitor and evaluate their own health prior to attending an event. Anyone experiencing COVID-19-related symptoms should not attend an event, regardless of their role in the program.
 
Certain events are not permitted, including singing performances, brass or woodwind (or any air-driven) musical performances and dance performances. Dance restrictions may be reconsidered as guidance from health officials is developed.
 
Limited tabling may occur, but food/bake sales will not be allowed. Physical distancing will be necessary for both those who are "staffing" the table and those approaching the table.
 
Off-campus events should follow university requirements and guidelines as well as all local, state and federal requirements.
 
Student organizations will not be permitted to travel for events.
 
Allocations will be available for both in-person and virtual events. Guidelines are being determined to best support organizational efforts within the university's financial policies.
 
Catering options will be limited and must consist of individually packaged food and drink. No shared or communal food (pizza, buffet, BYO, pot-luck, etc.) of any kind will be permitted.
Event categories and making a reservation
New reservations must be submitted through Student Center Operations' new submission process, 25Live. Video tutorials and Zoom training sessions for the system will be available soon.
An event could be approved without significant review if it includes
one to 25 people (indoors) or one to 50 people (outdoors), including fewer than three presenters and faculty/staff or students will be attending.
An event will receive additional review if it includes
attendees who are outside guests;
approved food;
networking;
small group breakouts; and/or
additional equipment.
An event will be denied immediately if it includes
a headcount over 25 (indoors) or 50 (outdoors);
playing wind or brass instruments (other instrumentation may be approved with cloth face coverings and appropriate distancing);
singing; or
dancing (until health officials provide further guidance). 
All requests will be considered using this framework. The guidelines should help students decide if their event is appropriate for submission before making a request through 25Live. If, after reading through the requirements, you feel your event can still take place, please submit a request.
Approved events must be entered on OwlConnect using the event feature to create RSVPs for events and attendance tracking.
Student Activities staff will work with organizations to plan events, with the safety of participants as the highest priority.
Using the Student Center
Weekdays
Classes will take place in rooms 200, 217 and the Underground from 8 a.m. to 5:15 p.m., Monday through Friday, and there won't be any special setups after classes end, except on Fridays. We will maintain classroom set-ups through evening events.
The first reservation will start at 6 p.m., Monday through Friday, and reserved events will end at 11:30 p.m. to allow time for space cleaning.
Events may have furniture moved on Friday evenings if necessary and approved.
Weekends
Flexible set-ups will be allowed on Saturdays and Sundays, if necessary and approved. Reserved events will end at 10 p.m. on Sunday so spaces can be reset for classes on Monday morning.
Cleaning
Building Managers will clean keyboards, mice and mics before and after each reservation and housekeeping will clean spaces overnight each day. Building Managers will also clean spaces between the end of class and the start of events every day and in the mid-afternoon/early evening on weekends (cleaning time must be built into event schedules as appropriate).
Hand sanitizer will be provided by housekeeping in common areas. However, cleaning supplies will not be provided in each room for general use—we recommend using supplies provided in common areas and washing your hands in nearby bathrooms.
Special Use
Rooms 220 and 223 will be "lounge" spaces for eating and studying at all times. Rooms 205, 206 and 207 may only be used by one to two people, by staff for one-on-one meetings, or by students needing a more private room, and shouldn't be considered major events space. Room 367A (Village Conference Room) will be assigned to the Office of Leadership Development for the fall semester.
These guidelines are issued in accordance with Temple's Infectious/Communicable Disease policy and Community Health policy as well as other applicable policies. Read the full Student Organization Events Protocol. (You will need an AccessNet account.)