Students will be asked to complete an online training at the start of the fall 2020 semester
A new online training that emphasizes Temple University's four public health pillars is intended to inform and educate students.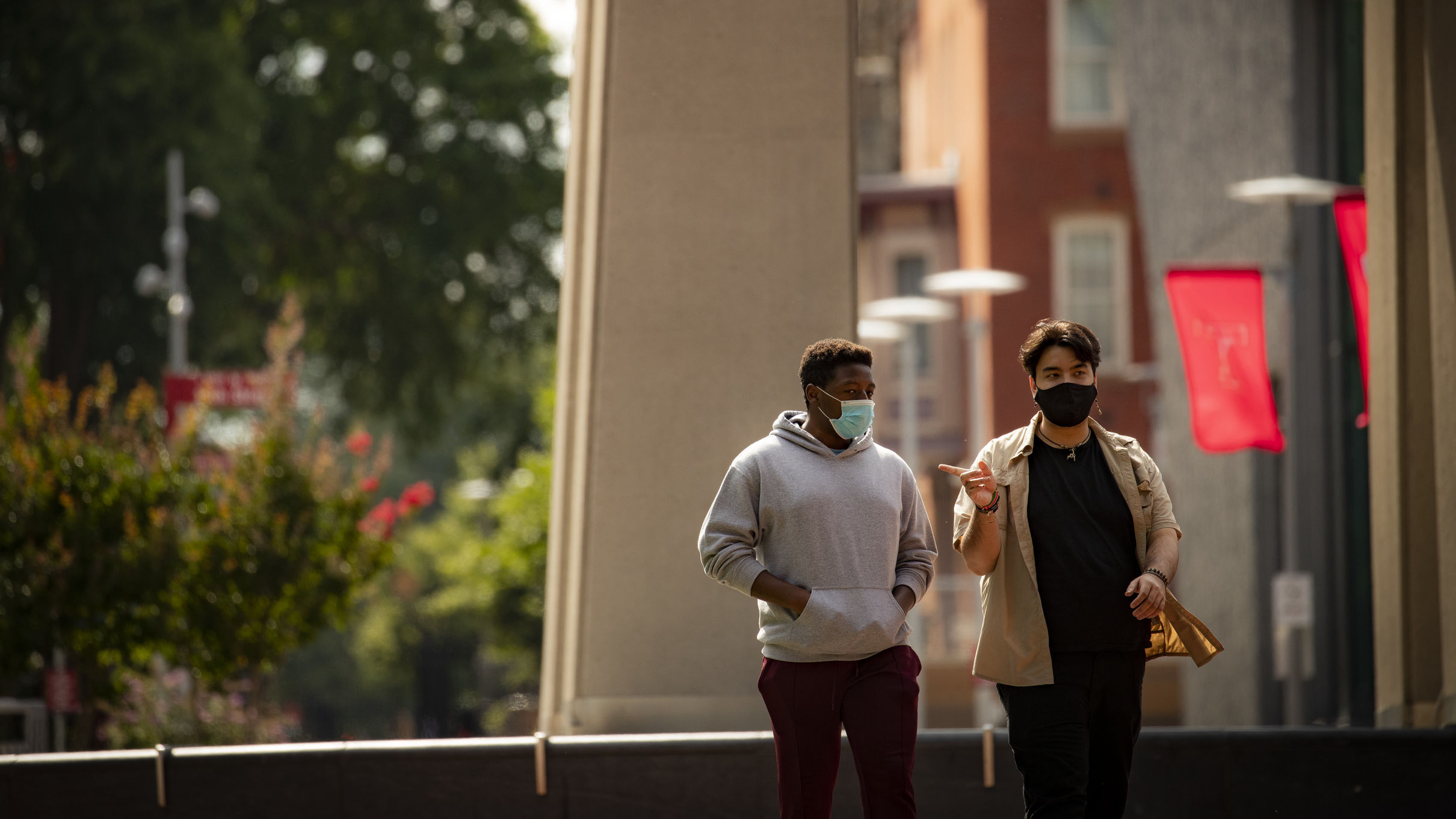 Temple is looking forward to welcoming students back to campus. An integral part of the campus experience for the fall 2020 semester is community health and safety—adhering to the four public health pillars and doing what's needed to keep ourselves and our peers safeguarded from the COVID-19 virus. As part of this effort, Temple is providing online training for everyone before the fall semester begins.
Student training
All Temple students will be asked to complete the online training, which emphasizes the shared responsibility we have as members of the Temple community. By now, all students are well informed about the four health pillars—use of face coverings, hand hygiene, physical distancing and daily health monitoring—and how they help prevent spreading the virus. 
The training focuses on how students can integrate these healthy behaviors into their daily lives at Temple, as well as what rules are in place to help enforce them (no one can enter a university building without a mask), information about why adherence is so important (prioritizing our collective health) and best practices for the health pillars (the how and why for each). 
Staying informed and aware 
The online training also serves as a resource for answers to commonly asked questions about the pillars. Key topics include how to properly care for and handle a face covering, tips for remembering key times to wash our hands throughout the day, how to properly apply hand sanitizer, how to monitor our health, and more. Healthy behaviors can and should become as intuitive as any other daily habits. 
We're in this together
Although campus life this fall may look and feel different than previous fall semesters, by participating in the healthy behaviors and completing the online training, we're all contributing to the well-being of the Temple community.
Students will be notified when the online training is available. Learn more about Temple's plans for a safe return to campus for incoming and returning students, as well as parents.