Posted
September 24, 2021
Forbes ranks Temple University as the No. 4 best employer in Pennsylvania
Temple is also the No. 2 employer in the City of Philadelphia in the third-annual list of America's Best Employers by State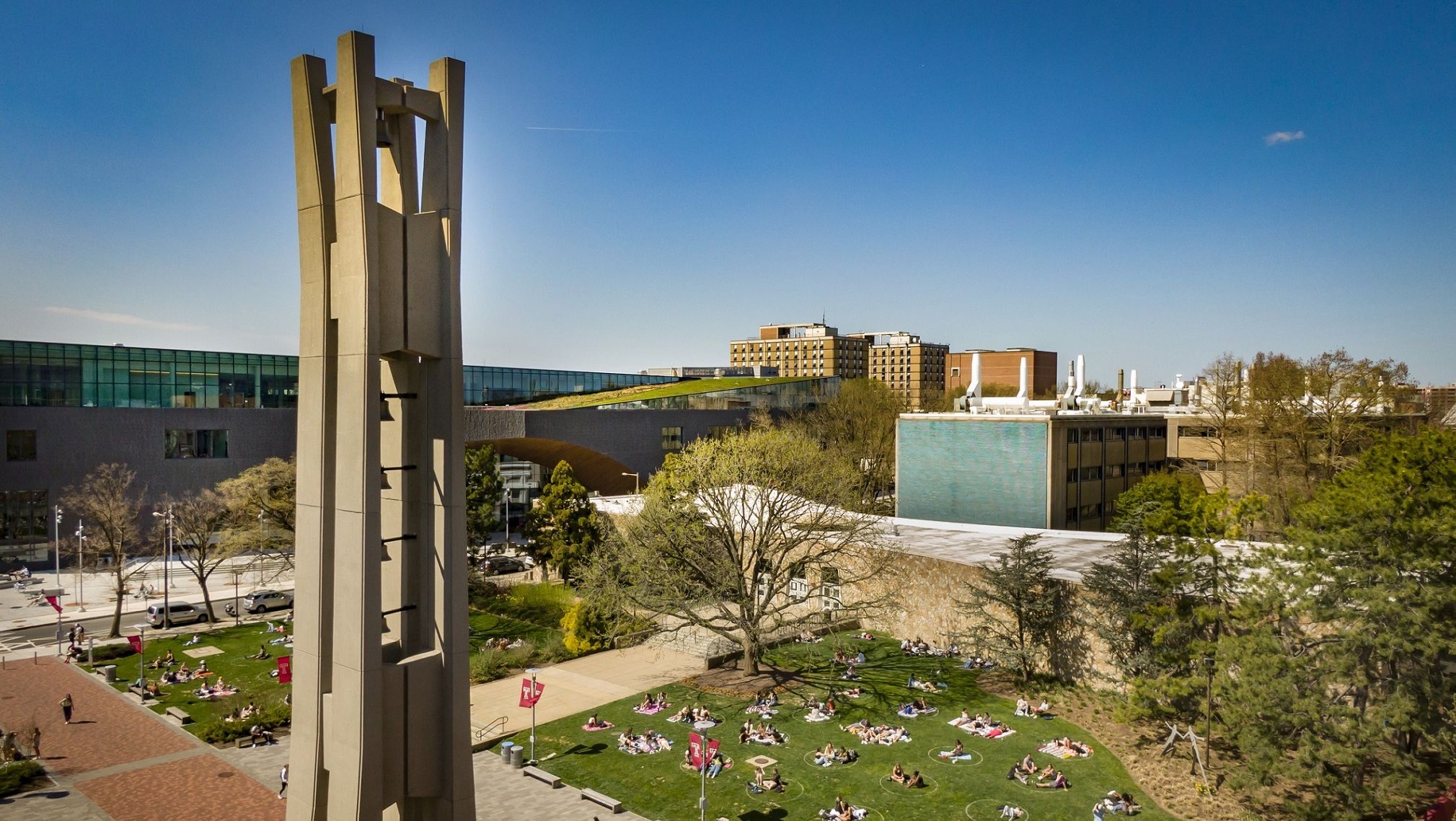 Temple University was recently ranked No. 4 in the state of Pennsylvania on Forbes' annual list of America's Best Employers by State. Forbes partnered with market research company Statista to compile the list, which is in its third year and was released in late August.
"It is validating for Temple University to be recognized for our economic impact on the region," said Jason Wingard, president of Temple University. "Much of my research has focused on the future of work and how companies and organizations need to be taking the proper steps to attract, develop, and retain talent. Temple's inclusion on this list demonstrates our position as the foundational leader for workplace development and leadership."
In collecting its data, Forbes and Statista surveyed 80,000 Americans working for businesses and organizations with at least 500 employees. The list is divided into 51 rankings—one for each of the 50 states, plus the District of Columbia. In total, 1,328 employers from across the country were included in the rankings.
Pennsylvania's specific list includes 100 companies and while Temple University ranks No. 4 on the list, it is the No. 3 ranked employer to be headquartered in Pennsylvania and the No. 2 ranked employer in the City of Philadelphia.
"What makes me most proud of this ranking is that it's the result of Forbes reviewing anonymous surveys of employees, meaning all participants were able to openly and freely share their thoughts about working at Temple," said Sharon Boyle, associate vice president of Human Resources. "We take great pride in offering a workplace that promotes collaboration, innovation and workplace balance, and we're committed to maintaining a culture of accessibility, diversity and inclusion. This ranking helps validate all of our efforts within the Department of Human Resources."
The survey results for Forbes' rankings were collected between Oct. 2020 and June 2021. Respondents rated their employers on a variety of criteria, including
safety of work environment,
competitiveness of compensation,
opportunities for advancement,
openness to telecommuting and
likeliness to recommend their employer to others.
Learn more about the Forbes' annual list of America's Best Employers by State and its methodology. 
For information about working at Temple University, visit the Human Resources website.