A closer look at Philadelphia's plastic bag ban
Temple's Office of Sustainability discusses the role of banning single-use plastic bags and its possible impact on the environment.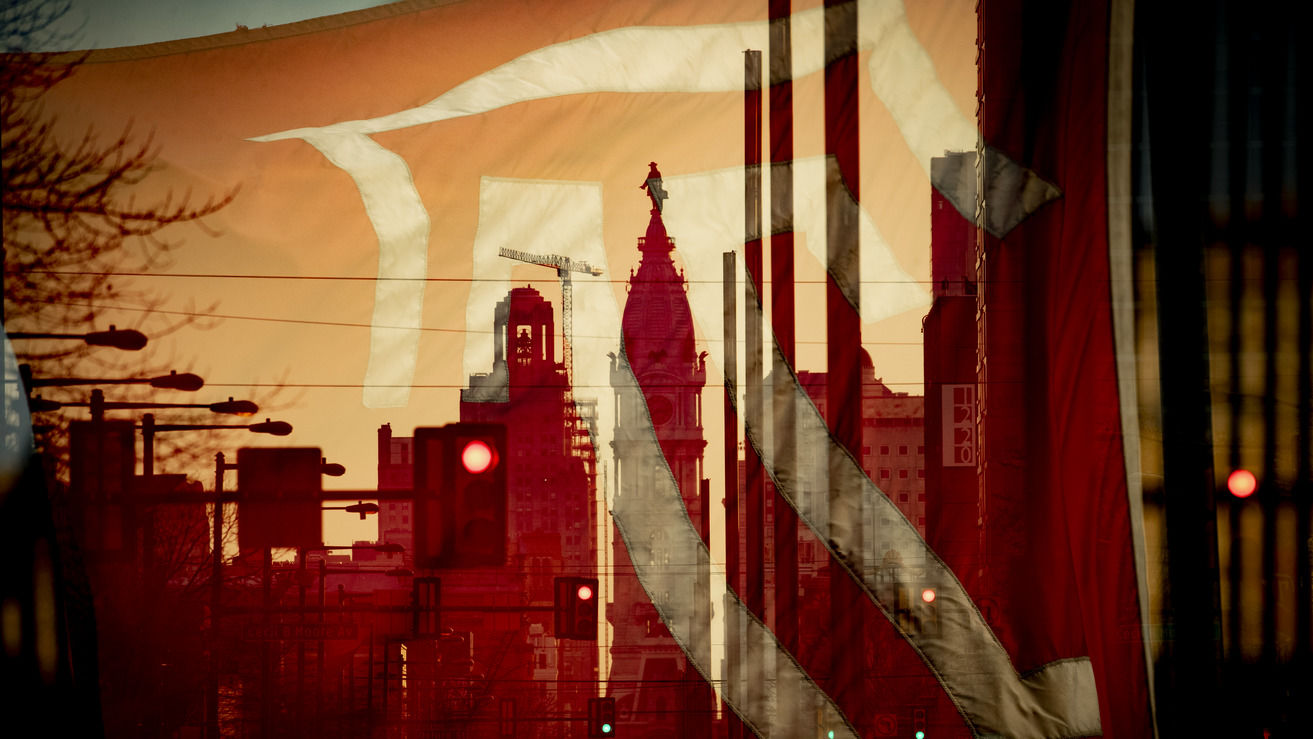 On Oct. 1, Philadelphia's single-use plastic bag ban went into effect. This came after years of failed attempts—and once legislation passed, implementation was postponed twice due to the pandemic. The city won't be enforcing the ban until April 1, 2022, at which point businesses can face fines starting at $150 for noncompliance.
Temple Now discussed the ban and its role in the sustainability movement with Temple's Office of Sustainability. Rebecca Collins directs the office while undergraduate student Sean Welch, Class of 2022, serves as the policy and engagement eco rep. Welch majors in political science and also works as a community organizer with the Sunrise Movement, a youth movement dedicated to stopping climate change.
Temple Now: What are your general thoughts on the city's plastic bag ban?
Rebecca Collins: I think it's a good first step and I hope it will help us think about these one-time use products and what they mean to the environment. Plastics are made from fossil fuels, so when we're thinking about what we're buying, understanding the connection between plastics, fossil fuels and climate change is really important.
TN: Do you think it will be effective?
Sean Welch: I think speaking with community leaders and community organizers across the city and discussing how we can actually make this shift will help the ban be effective.
A lot of policies end up becoming top-down implementations that don't resonate with people. If you want to make these broader cultural shifts you need to start talking to people at the grassroots level. It takes time and it doesn't come within the same election cycle so it's not always a priority. 
RC: In order for the ban to be effective, it has to be enforced. Single-use items are the things we see the most discarded around our neighborhoods, at bus stops and in parks, so by addressing and striving to eliminate those items, we're going to see a positive effect. 
I want students to understand that policy and legislation are really important. The fight for climate takes longer than we would like it to, but if we are persistent and we voice our concerns as citizens there is an option for change. 
TN: Businesses are allowed to provide reusable bags and paper bags that are at least 40% post-consumer recycled content. Are the replacements better?
SW: It becomes complicated once you look at how the replacements are being manufactured. Some reusable bags actually require more energy to make and so could actually end up producing more greenhouse gas emissions. I think the ban is an important part of a cultural shift around bags but it's an incomplete shift.
RC: We do need to look at the material type and where it's coming from, but also as a community and a culture, we need to start saying, "I don't need to buy so much, I don't need to waste so much." 
If we want to make a difference for future generations, we need to get comfortable with inconvenience. We need to focus on refusing a bag or bringing our own bags. These actions are integral for the growth of the movement.
TN: How do our students feel about the ban? Is banning plastic bags a no-brainer for young people?
RC: Everything I've heard from students has been really positive. However, I'm hearing from the ones that are interested in sustainability. I'm hopeful that our student population is more on the side of "we need to be doing this."
If we are ever going to address climate change, we need active, invested and curious citizens. I hope legislation like this inspires students to think critically and ask questions like, "Is this ban the best solution?" and, "How do we achieve long-term impact?"
SW: I think it's hard to pinpoint because there are demographic lines that affect people's perspective in all generations, especially in terms of class.
I do think there is a greater sense of awareness among younger people. The people I talk with tend to think we should be reducing our use of plastic and more specifically that our government should be doing more. I do see more young people using reusable water bottles and bringing their own bags but not all young people. I think that there's a disconnect in every generation.
TN: Do you think this plastic bag ban will help to change consciousness around single-use plastics?
SW: I think it takes time for people to adjust. Policy is really important but we also need people to organize around this, we need to put the message out that using reusable bags is a cool thing.
TN: How would you encourage our community to think about the plastic bag ban and sustainability in general?
RC: We really push the students to understand that recycling is not the solution. Less than 9% of the things sent to recycling actually get recycled because there's no market for them. If we're not pushing companies to integrate these materials back into their product development, we are not going to see this metric improve. Refusing a bag, reducing your waste and being a conscious consumer is vital. Investing in products up front is a better way to make a big impact instead of relying on recycling.
We can't stop with plastic bags. We need to find other ways to reduce single-use items and support businesses, communities and organizations that really want to reduce their environmental footprint.
SW: We need to have hard conversations with people about how we can build a more sustainable culture. We need to investigate how we relate to and participate with our natural and nonrenewable resources. I think a lot of this work needs to happen at the grassroots level and it's going to take institutional and government investment.