Temple faculty weigh in on Ketanji Brown Jackson's Supreme Court confirmation
Ketanji Brown Jackson is the first Black woman to be nominated and confirmed to the Supreme Court. A few of Temple's distinguished faculty members share their insight into this moment in American history.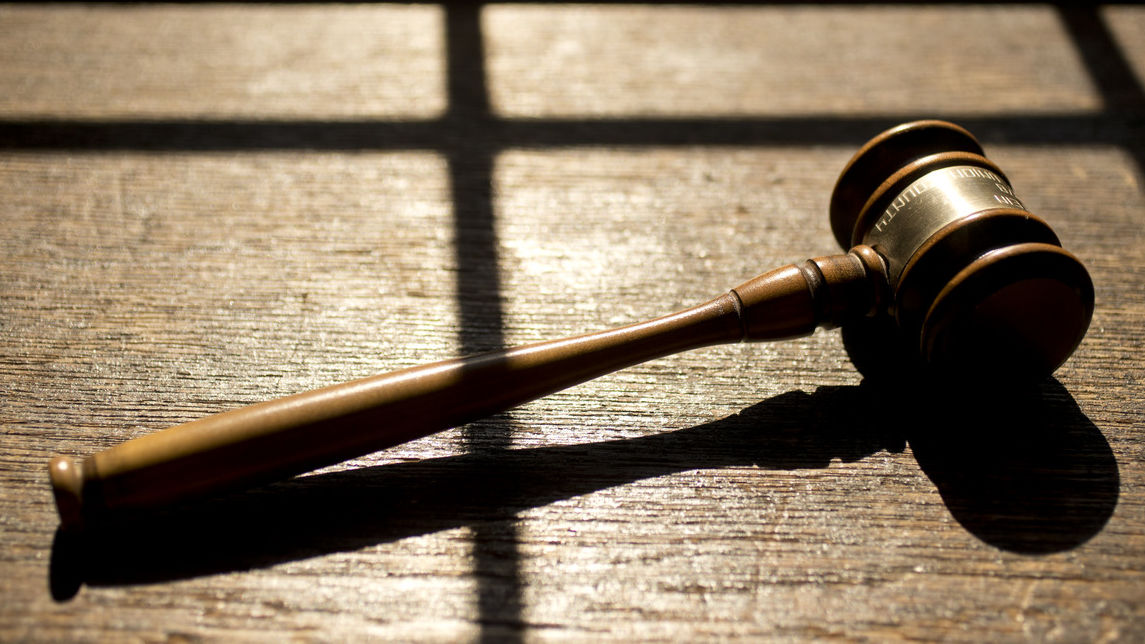 Joe Biden's nomination of Ketanji Brown Jackson to the U.S. Supreme Court is a historic moment. As the first Black woman to be nominated to the Supreme Court, she carries significance for both the marginalized groups she represents and the possible decision outcomes of the justice system in which she takes part. 
We spoke with three College of Liberal Arts faculty members—Robin Kolodny, chair and professor of political science; Tara Tripp, assistant professor of criminal justice; and Timothy Welbeck, assistant professor of Africology and African American studies and director of the Center for Anti-Racism Research—and Leora Eisenstadt, associate professor of risk, actuarial science and legal studies at the Fox School of Business and director of the Center for Ethics, Diversity, and Workplace Culture about Ketanji Brown Jackson's background, what her confirmation would mean for the Supreme Court's decision outcomes and how her nomination—and confirmation—will factor into Joe Biden's legacy. 
On the breadth of Ketanji Brown Jackson's legal experience: 
"I think that people should look at her as a scholar, someone who is able to manage various opposing groups and voices in a courtroom. Having that ability is really challenging, and so to be able to ensure that the rule of law is followed and that the law is applied fairly and equitably is a skill that not too many people have."—Tara Tripp 
"She's unlike any of the other current sitting justices because she has had such a diverse career. She has had government experience on the Sentencing Commission, she's had private firm experience, she's had public defender experience, she was a District Court Judge, and she currently sits on an appellate court. She's clerked at the highest level. She's really the full package in a way that other justices are not."—Leora Eisenstadt
"She previously clerked for Justice Breyer. So that means you're done with law school and you have proven through your law school record and other activities that you are in the cream of the crop to be selected to work in a justice's chambers. Those clerks are the people who do all the deep research on prior cases and arguments that a justice might want to use to write a majority or minority opinion. And then, of course, she had a distinguished judicial career in the right kinds of places. The court that she's at now is one that is likely to produce cases that could end up in the Supreme Court. Because it's in Washington, it has a huge number of federally important questions before it. So in that, she hits everything that you would look for [in a Supreme Court justice]."—Robin Kolodny
On Ketanji Brown Jackson's background as a public defender: 
"Judge Brown Jackson's experience gives her a key perspective. For someone to have represented criminal defendants and to know the impact that criminal sanctions and penalties have on people, to know the level of bias that certain members [of the court] have when they are seated in front of a poor person, and just knowing the impact criminal proceedings have on people's lives is important for a judge to have because one of the key places the Supreme Court justices will have to rule are places where the law intersects with people. And one of the places that that happens most often is with criminal proceedings."—Timothy Welbeck
"To have someone who has represented indigent defendants, who understands what that position is like and the numerous constitutional issues that are raised every day in police searches, in arrests, and in the way that the criminal justice system operates, to have someone who's thought deeply about what that means in the context of representing people who don't have anyone else to stand up for them, that's a perspective that will be new to this court."—Leora Eisenstadt 
"To have someone sitting on the highest court in the U.S. that knows the importance of the role of the defense attorney and how the law should be applied is critical to not only the application of the law but to the interpretation of the law at the state level. So, to me, a defense attorney is probably one of the most integral parts of the whole trial process because they are fighting for their clients, but their clients actually represent the vast majority of the public."—Tara Tripp 
On the meaning of having a diverse member of the Supreme Court:
"The reason we need to pay attention to diversity is that we, for most of the first two centuries of our founding, paid a lot of attention to homogeneity, and we only allowed the talents of white men to be included. That's something that we'll never know the social cost of: how much talent did we deny our society because we kept smart women or smart people of color out of consideration?"—Robin Kolodny
"I think people just have to remember that she is a human being first. She gets up every day and she deals with racism, discrimination and sexism, just like all of us, and she probably has to deal with it in a little bit more aggressive manner, because I am so sure that people have questioned not only how she does her job but her knowledge of the law."—Tara Tripp 
On Ketanji Brown Jackson's potential ability to impact Supreme Court decision outcomes despite having no impact on the conservative majority: 
"The justices clearly have an impact on each other—they discuss cases in conference, and they try to persuade each other through their writing and try to move justices to their point of view. So having her perspective on the court certainly has a chance to adjust other justices' views."—Leora Eisenstadt
"She will be able to effect change just by creating a space at the table and having her opinion and voice heard. I think she will join with others on certain issues, especially with [Justice] Sotomayor, and bring to light how constitutional and legal issues impacting the lives of not only Black and brown people but poor people can be addressed in an impactful manner by the courts."—Tara Tripp 
"In the same way that Justice Sotomayor has developed a reputation for dissenting opinions that have become influential and deemed to be statements against incorrect interpretations of law, I believe Judge Brown Jackson has an opportunity to do that as well."—Timothy Welbeck 
On what Ketanji Brown Jackson's nomination and likely confirmation means for President Biden's legacy: 
"To promise to appoint a Black woman to the Supreme Court and then to fulfill that promise I think is not only historic, but it shows a recognition of the historic denial of these opportunities previously, and it gives an opportunity for someone imminently qualified, like Judge Brown Jackson, to receive this opportunity."—Timothy Welbeck 
"I think that this is just another step in what will be known as a really progressive, transformative presidency. He picks the first female vice president. He's probably appointed the most diverse cabinet we've ever had, and now by standing by this promise he's proven that these things can be done and that it's a value to society."—Robin Kolodny