Temple introduces new porn studies course to expand its sexuality education
The gender, sexuality and women's studies program expands its sexuality studies curriculum with this undergraduate class.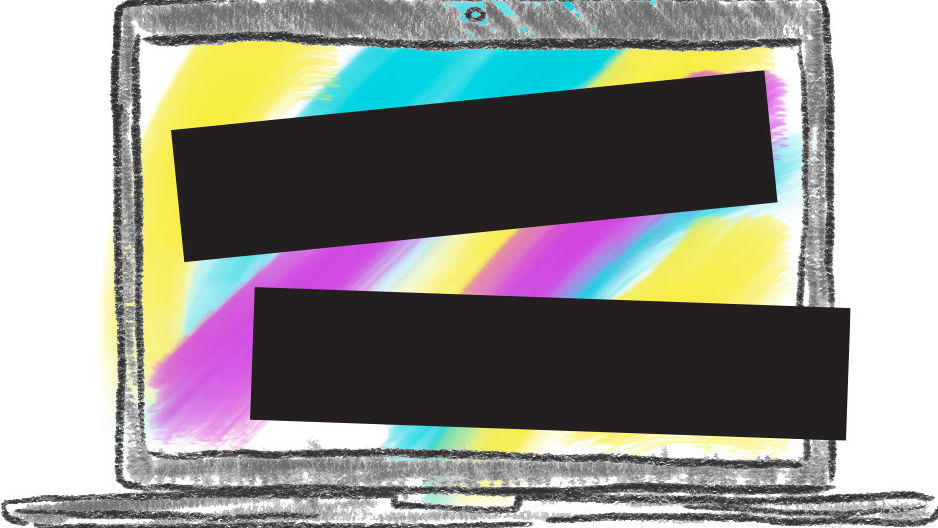 Sex is everywhere these days, especially in the digital space, so it may not come as a surprise to learn that pornography consumption has become increasingly prevalent around the world. Specifically, 46–74% of men and 16–41% of women report being active porn users in modern countries today, and the reported age at which people are first exposed to pornographic content continues to get younger. When a form of media is as pervasive as pornography, it is imperative to ask what viewers are learning about sex through this medium. 
To help students answer this question, Temple introduced a new course this spring called Social Perspectives in Digital Pornography: The Other Sex Education, complementing Sexuality Education, a first-of-its-kind undergraduate class, which debuted last fall. 
The topic is not as sensational as it may seem, particularly because watching porn is not part of the curriculum. Without taking a pro- or anti-porn stance, the central goal of this course is to discover how internet porn influences students and their relationships and to think critically about its role in their lives.
"Students will gain a comprehensive and holistic understanding of how complex the topic of internet porn is," said Jennifer Pollitt, assistant professor and assistant director of gender, sexuality and women's studies at Temple. "We'll situate it within sociosexual, political, legal and historical frameworks. Talking about sex education without talking about pornography would only be telling half the story."
Like Sexuality Education the previous semester, Social Perspectives in Digital Pornography: The Other Sex Education is at full capacity, again demonstrating students' interest in this information. 
Given that few U.S. colleges and universities offer porn studies courses, Temple has the opportunity to be at the forefront of this area of study. "Temple launching this course is special and unique. The class can be a model for other universities to start meaningful conversations about pornography and sexuality education," said Pollitt.
Pollitt notes that it's still unknown how porn is affecting society, particularly at a time when a generation of digital natives is sitting in classrooms. This course approaches the topic from a sexuality education lens and relies on current research to examine the impact of porn.
Because pornography is one of the largest informal sources of sex education—especially in the absence of a formal, comprehensive, inclusive class or program—Pollitt says it warrants a much larger conversation. 
"Porn may dictate a lot more than we think in terms of how we interact with our bodies and the bodies of others, how we're taught who and who isn't desirable, and what sex should look like versus what it actually looks like," Pollitt said. "I welcome the opportunity to help students navigate what they're learning and how it impacts their lives and the lives of others."
In the course, students will examine and evaluate what pornography teaches (or doesn't teach) about gender, race, ability, sexual orientation, consent, sexual behavior and pleasure as well as the legal landscape of digital privacy and censorship. They'll study porn's relationship to sexual violence, body image, sexual exploration, policy and legislation, and desirability politics.
Another significant component of the course subject matter will be evaluating the development, implementation and effectiveness of emerging porn literacy programs that start in middle school to help young people understand the difference between sex in porn and sex in real life. 
Pollitt believes this course will teach life skills that students will use long after graduating. "My hope is that it's going to help them not only to think more critically about porn, but also to understand themselves and their relationships better," she said. "I hope every student ends up taking away something that helps them lead more fulfilling sexual and romantic lives. They will also learn to talk about porn and educate others, especially the young people in their lives."
Part of Pollitt's aim for the course is for discussion around sex to become less taboo. Similar to Sexuality Education, she hopes this course elicits a thoughtful conversation around the topic. And given digital porn's influence on many people's lives, she notes the need to talk about it. "Porn isn't going anywhere, so we need to understand it better."