A family of Owls on every branch
Fox School of Business student Allyson Metzger follows in her family's footsteps to pursue an education at Temple.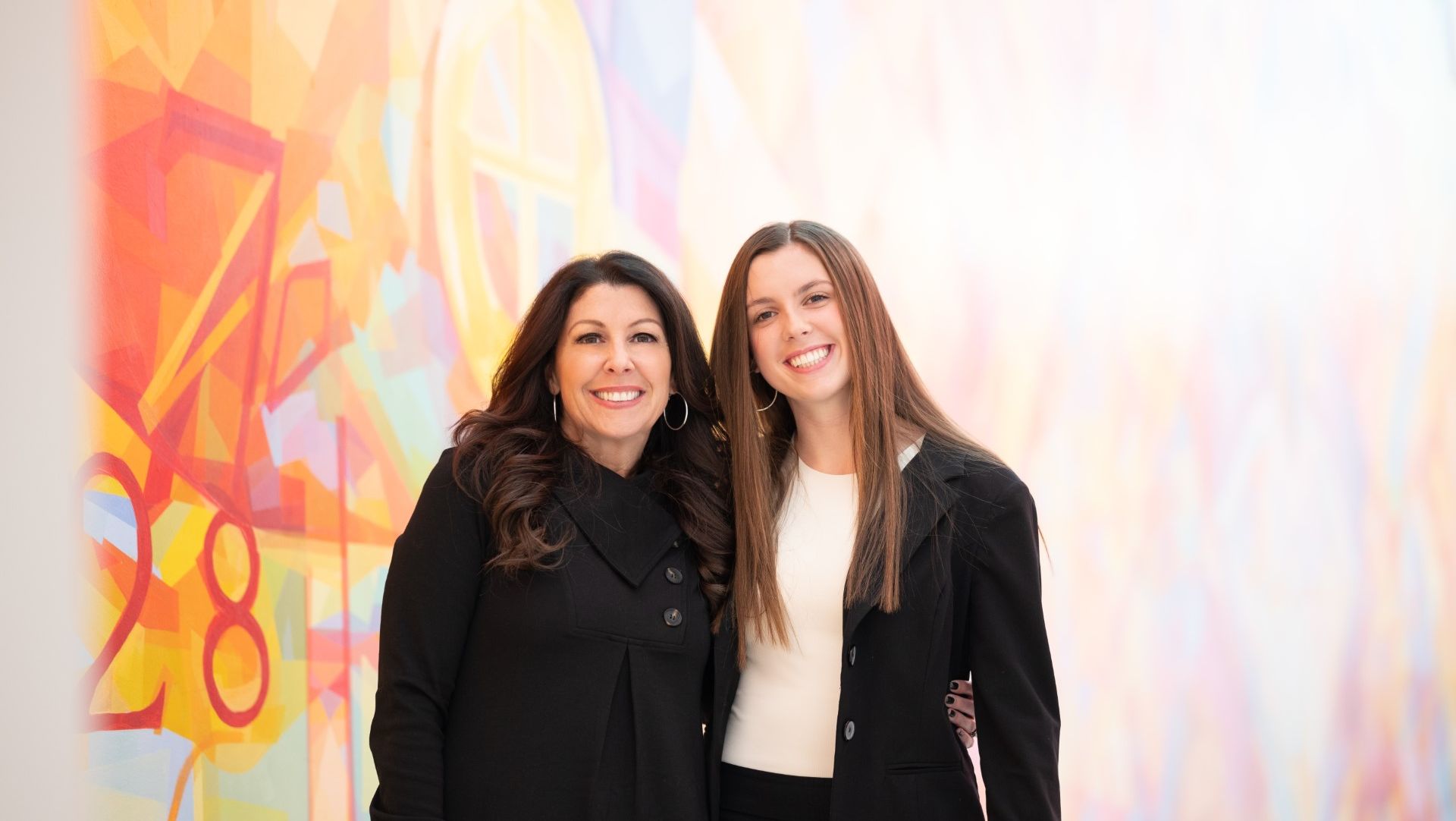 When Allyson Metzger, Class of 2025, looks at her family tree, she sees an Owl on nearly every branch. As a fourth-generation Temple student, her family has a long, storied history of attending the university.  
Allyson's great-grandfather Frank Cullen started the legacy, coming to Temple to study liberal arts in the 1930s before working for the Pennsylvania railroad.
Frank's three sons, including Leo Cullen, CST '64, CST '73, followed in his Temple footsteps. Leo, who pursued degrees in chemistry, met Allyson's grandmother, Mary Sannuti-Cullen, EDU '65, while playing in the Temple band. He played the saxophone while she played the drums, one of the few women in the band at the time.  
As their Temple Made love story grew, so did their family—son Sean Cullen, CST '94, LAW '01, and daughter Joanne Metzger, CLA '96, both carried on the Temple tradition.  
"Since I was a little girl, I walked around Temple's campus," remembered Joanne, Allyson's mother. "I was exposed to this culture and energy I always found unique and inspiring."  
The Conwellian spirit of community service found a host in Joanne, who, as a student, worked in the office of President Peter J. Liacouras. Her participation in the university's prison education programs kindled her interest in legal advocacy, policy and teaching. Eventually, she joined the College of Liberal Arts as a faculty member in 2008, where she teaches criminal justice and criminal law.  
"I knew from the time I was a young child this was my happy place," Joanne reflected. "Temple is my home. This institution is my family." 
Joanne instilled her Temple pride in daughter Allyson from a young age. While Allyson considered other institutions for her college experience, she admitted, "I always thought I wanted to go here because I grew up on campus."  
Some of Allyson's earliest Temple memories are centered around the Owls sports teams. One special moment was when a young student-athlete in Joanne's class gave Allyson a tour of Temple's campus and athletics facilities. 
That student was Tyonna Williams, now the director of operations of the Temple women's basketball team.  
"It ended up being full circle," said Allyson, now a student-athlete for the Owls' track-and-field team, "because now I use a lot of those facilities that I saw 10 years ago."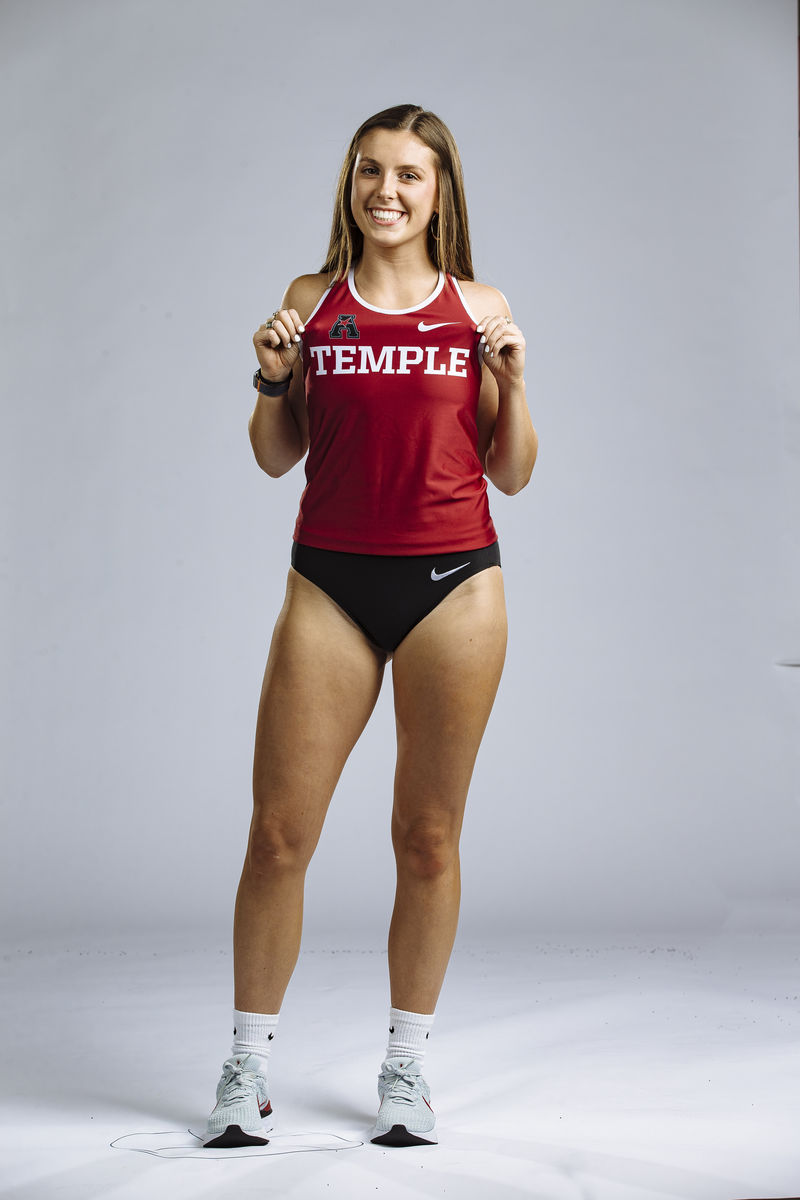 Though Allyson follows a long legacy of her Temple Made family, she is creating her own destiny at the Fox School. She knew this school was right for her during an open house visit. 
"I fell in love with the idea of Fox," she said. "The open house felt really like home, and I could see myself here." 
Despite only being in the second year of her accounting program, Allyson has already embedded herself into the Temple community. She is a member of the Fox Accounting Association and the Business Honors Student Association, while also working as a Fox ambassador—all in addition to her student-athlete commitments. 
Her affection for Temple spills over into a love for the entire city. Like her mom, Allyson's connection with Philadelphia runs deep. 
"My favorite thing in the world is being in a city," she said. "I love the hustle and bustle, I love going downtown all the time. I like the pace."  
What comes next for this family of Owls? Allyson said that she's hoping her younger sister continues the family tradition.  
"I am genuinely having a really good experience and I would want the same for her," she says. 
But this Temple Made legacy isn't a burden.  
"We would always grow up hearing the 'Temple Made, Temple Proud,'" Allyson recalled. "To be able to continue that is really cool—but then I can still experience it in my own way. I'm not totally following in their footsteps; I'm creating my own path. It's a different journey."  
"I could not be prouder of my daughter for continuing this tradition," Joanne said. "Her opportunities are endless." 
This article originally appeared in the 2023 Moments Issue of Fox Focus.  
- Sandra Goodwater and Megan Alt