What to read and watch to celebrate LGBTQIA+ culture and communities
Brad Windhauser, professor of instruction in English and gender, sexuality and women's studies and program coordinator of LGBT studies, recommends works about the experiences and culture of LGBTQIA+ communities in the U.S.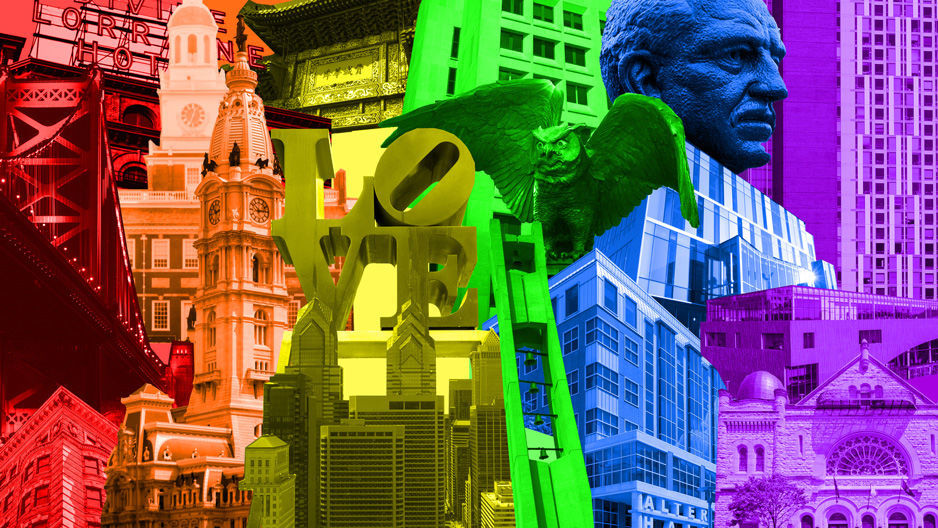 In honor of Pride Month, Brad Windhauser, professor of instruction in English and gender, sexuality and women's studies and program coordinator of LGBT studies, recommends works illuminating LGBTQIA+ communities and experiences. 
Pride Month is about many things, including acceptance, community and visibility. Of course, none of these things are possible without learning more about the LGBTQIA+ community and their experiences, and this is where queer representation in media is so critical. Not only can media content help queer people better understand who they are, but it can also help other communities better understand and connect with the queer community. The media included in this list have served as lifelines for people needing any and every shred of information about queer lives. The more recent ones also demonstrate how much our representation has grown and continues to grow. The more stories about us that surface, the more that are encouraged to be created.  
Here are 11 novels, nonfiction books, movies and TV shows that capture facets of the queer American experience. 
1. Edge of Seventeen is a quintessential coming-of-age film from the perspective of a gay adolescent in the 1980s of middle America. 
2. Moonlight—one of the most critically acclaimed queer films of all time—explores a young African American kid struggling with his queer identity while growing up in an impoverished section of Florida.  
3. Spa Night is a lesser-known queer film exploring the life of a Korean American adolescent struggling to accept his queer identity while his immigrant parents struggle to stay afloat in Koreatown, Los Angeles.  
4. Derided upon its release, the camp classic But I'm a Cheerleader explores the life of a popular high school cheerleader who is shipped off to a queer conversion camp because she is suspected of being a lesbian.  
5. Price of Salt, released in the early 1950s, is an early example of a positive queer novel and became the basis for the wonderful film Carol. Young adult Therese happens to meet an older Carol while working at a department store, and as they become close society intervenes at every turn to keep them apart.  
6. One of the trans landmark novels, Stone Butch Blues follows Jess through several decades as she tries to find a way to live her truth while being forced to conform to female gender roles (which don't fit her sense of self). Throughout her challenging life, she experiences harassment, rape, physical violence, job discrimination and housing issues. Still she forges ahead until finally finding a community that accepts her.  
7. Detransition, Baby is a recent book that follows the life of Reese, a trans woman living in New York, whose former girlfriend, also a trans woman, detransitions and eventually asks Reese to raise a baby with him and his new cis girlfriend. It touches on a lot of hot-button issues within the trans community but also explores larger issues about identity and acceptance.  
 8. One of the few queer-focused novels to win the Pulitzer Prize, Less follows middle-aged Arthur Less as he struggles to process his feelings for a former lover, who is to be married. As he travels the world working on his new novel, he learns several ways to embrace and express love.  
9. Based on the books of Ryan O'Connell, the two-season Netflix series Special explores life in Los Angeles for a gay man with cerebral palsy. Part comedy, part drama, the show explores a rather frank take to his experiences and in the process presents a luminating experience about what able-bodied people take for granted in our society.  
10. Although RuPaul's Drag Race is credited with bringing drag culture into the mainstream, it works alongside a long history of drag as an art form. Yes, the show is edited to highlight dramatic storylines and characters, but you'll see gifted artists showcasing their talents, and it's one of the few shows where you can watch people of color from several different socioeconomic backgrounds alongside trans and gender-nonconforming individuals.  
11. TLC reality show I Am Jazz follows the life of a trans woman's adolescent life living with her parents.  
—Brad Windhauser