LEVYdance trains Boyer students for new production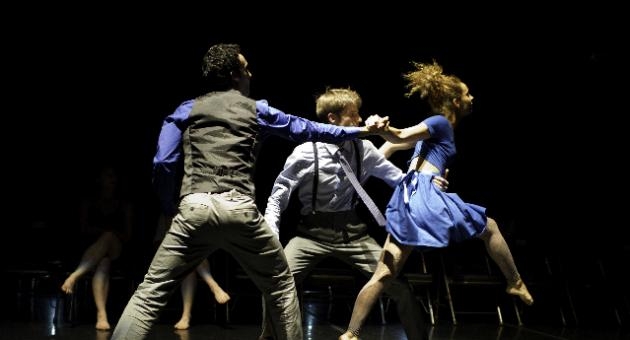 Benjamin Levy, artistic director of the San Francisco based LEVYdance company, doesn't believe in the imaginary boundaries created between audience and performer.
In an effort to pull the viewer into the artistic process, Levy created ROMP, a full dance production that allows the audience to become totally immersed in the performance. With no stage or curtain, the performers create a unique atmosphere that allows dancers to have direct contact with audience members.
On Feb. 10, the company's east coast tour will stop in Philadelphia, where students at the Boyer College of Music and Dance will have an opportunity to audition for the local premiere of ROMP.
"Not only does this partnership provide access to contemporary dance for the Temple community and the public at large, it also aims to create opportunities for student interaction with creative artists and to deepen engagement with the next generation of dancers and dance concert-goers," said Nannet Hudson Joyce, technical director of Conwell Dance Theater.
One of the Bay Area's most sought after choreographers, Levy was born and raised in California, where he studied dance as a teen, appearing with Janet Roston's Advanced Dance Theater Group at Beverly Hills High School. His love of dance solidified when he encountered the work of Martha Graham as a student in the dance department at the University of California at Berkeley, where he earned his bachelor's degree.
"LEVYdance tours internationally, and choreographer Ben Levy is renowned for his daring, detailed and emotionally charged choreography," said Sherril Dodds, professor and chair of Temple's dance department. "We encourage dance students to experience and perform with innovative choreographers, and this will provide a perfect chance to work with a young and exciting company. It offers students something to aspire to and gives them an insight into the rigors of professional work."
Levy and company will be in-residence at Boyer from Feb. 5-10.
The creation and production of ROMP was made possible in part by funding received from Grants for the Arts/San Francisco Hotel Tax Fund, the David and Laura Merage Foundation and the Zellerbach Family Foundation.