Whole-family approach helps kids lose excess weight, CORE study finds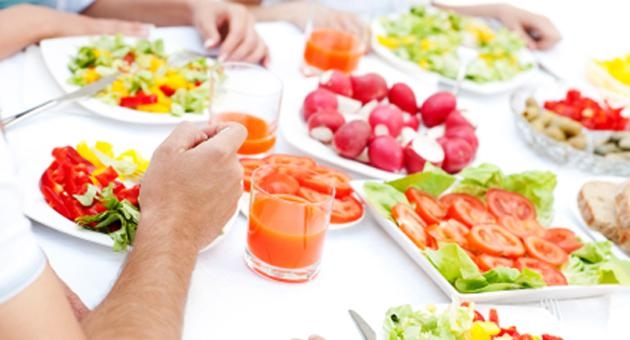 About one-third of American children are considered overweight or obese, according to the Centers for Disease Control and Prevention. And for many kids, dropping those extra pounds can be an uphill battle.
Now a new study led by Gary Foster, professor of Medicine and Public Health and director of the Center for Obesity Research and Education (CORE) at Temple, has found that engaging the whole family in support of a healthy lifestyle can help participants achieve significant reductions in excess weight.
Weight problems often lead to more serious health consequences — such as high blood pressure, high cholesterol and type II diabetes — which can in turn lead to higher health care costs. Obese children and adolescents also have a greater risk of social or psychological problems, including discrimination and poor self-esteem.
Over the last six months, Foster and his team of medical experts have been examining the effectiveness of UnitedHealth Group's JOIN with ME program. The 12-month program assists overweight and obese children between the ages of six to 17 by including their parents in a series of learning sessions about healthier family nutrition, increased activity and lifestyle improvement.
After six months, 84 percent of the original 155 participants in the JOIN for ME pilot completed the full program and achieved, on average, a 3.5-percent reduction in excess weight. Parents of participants were also found to have lost weight during the study.
"We were very pleased with the study results, which showed a statistically significant improvement in weight outcomes among participants," said Foster. "Equally impressive was the fact that more than eight in 10 remained engaged in the program."
For the program, children and their families attend a series of 16 weekly, one-hour group classes at local YMCAs, workplace facilities or other community locations. The classes cover topics such as reducing less healthy food and drinks, getting and staying active, managing screen time, improving sleep habits and understanding the link between moods and foods. After 16 weeks, the families are encouraged to attend monthly meetings for an additional eight months to assist them in maintaining their healthy family lifestyle.
"Children who are overweight and obese are motivated to lose weight, but they can't do it alone. They must have the support and full involvement of their families to support healthy eating choices and healthy family lifestyles that include exercise," said Deneen Vojta, M.D., senior vice president, UnitedHealth Center for Health Reform and Modernization.