8 ways student health services can help you stay healthy this semester
Find out more about all the free and low-cost health services Temple's Student Health Services offers to students.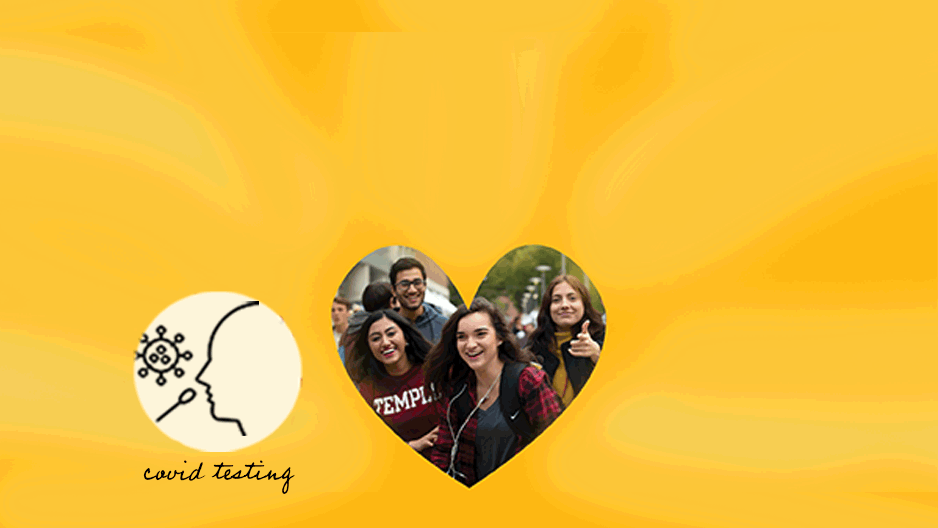 Did you know that access to Student Health Services is included in tuition? Student Health Services offers free and low-cost services and resources that can help keep you and the rest of the Temple community healthy and safe. 
Appointments can be made by logging in to the patient health portal or calling 215-204-7500. 
Read on to find out more about all the ways you can use Student Health Services as a Temple student. 
1.) COVID-19, cold, flu and monkeypox
Students who are experiencing symptoms of COVID-19, a cold, the flu monkeypox, or other illness can schedule a visit to Student Health Services for an assessment. Student Health Services are available as a resource to students for all questions regarding COVID-19 symptoms, testing, vaccines and travel. Students are welcome to consult with Student Health Services for all monkeypox-related questions, as well. 
COVID-19 vaccines and flu shots are also available to students through Student Health Services and can be scheduled through the patient health portal. 

2.) Immunizations 
In addition to COVID-19 vaccines and flu shots, Student Health Services is available to administer other vaccines, including those for Hepatitis A, Hepatitis B, chicken pox and polio. Allergy shots are also available for $5 per visit.
3.) Medications
Student Health Services can provide students many of the medications and vaccines prescribed by Student Health Services' staff physicians at special student rates. If a medication is unavailable at Student Health Services' facilities, students are able to fill the prescription at a local pharmacy or Temple University Hospital at the prevailing cost.
4.) Physical exams
Temple students are encouraged to use Student Health Services for physical exams, DMV physicals, travel consultations or to have other health forms completed. 
5.) Sexual health
Student Health Services can provide testing and treatment for STIs for all genders and emergency contraception for those who can become pregnant. Student Health Services clinics also offer services for starting birth control and gynecological care. Students should note that their medical information is confidential, which means that no one else, not even parents, are entitled to knowledge about their healthcare. 
6.) Laboratory
The Student Health Services accepts lab work requisition slips from outside their services as long as there is a Quest or LabCorp account number from the ordering physician. In addition to an insurance card, students will need to bring a Quest Diagnostics Requisition Slip or LabCorp Requisition Slip to have their labs drawn at Student Health Services.
7.) Nutrition counseling 
Students who are interested in learning more about adopting healthier nutrition habits or meal prepping are encouraged to schedule an appointment with a nutritionist from Student Health Services. 
8.) Vision and dental care
Dental care is available to students through The Kornberg School of Dentistry, and vision care is available through the Department of Ophthalmology.