All 29 of them: 15 ways to pass the days in February
Is it just us, or does the shortest month of the year seem to last forever? And 2016 is a leap year, which means the longest shortest month is even loooooonger. Never fear, Owls; we've found lots of ways pass the time, including tasty stuff like a taco night and productive stuff like a career fair and may-the-odds-be-ever-in-your-favor stuff like 'The Hunger Games' and stuff like stuffing a teddy bear to give your Valentine.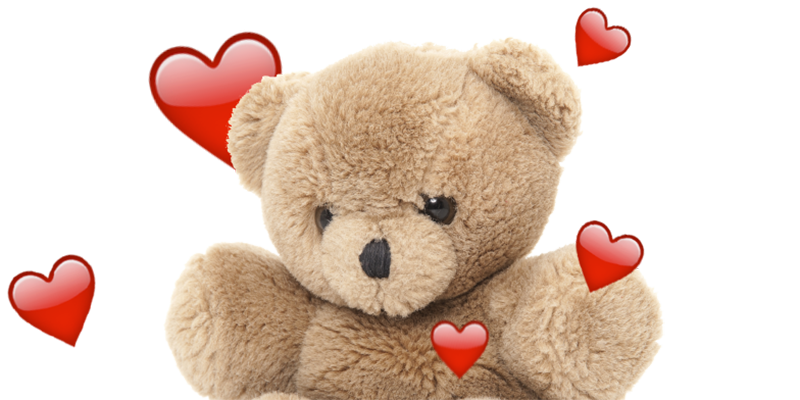 ON CAMPUS
1. Join a team
We get that you don't want to venture to the gym when it's frigid outside, but maybe by March you'll be more inclined? Starting Feb. 1, you can register as a team or individual for Spring Intramurals like handball, softball and dodgeball. You don't have to exert yourself until early March, but now's the time to sign up for the future opportunity to pelt people with dodgeballs—think of February as spring training.
Registration Feb. 1–19, season starts March 8 or 9, Pearson Hall
2. Celebrate Taco Tuesday
Did you know NAfMEC is having a taco night? Do you know what NAfMEC stands for? The National Association for Music Educators Collegiate, which gives students of Boyer's Music Ed. department the opportunity to collaborate with other pre-service music educators, is offering the chance for you to indulge in some tasty tacos while helping them raise funds to attend a conference this March.
Tuesday, Feb. 2, 7:30 p.m., the Artist's Palate Café at Temple, Tyler School of Art, $3 for 1 or $5 for 2
3. Sit down for Shakespeare
He's no Louis CK, but Shakespeare was one of the original funny men. Come watch the talented cast of The Two Gentlemen of Verona prove their comic chops in their version of Shakespeare's first comedy. This particular play centers on adolescent love, lust and friendship, and there's even a dog in the mix. If the idea of a dog and a reality-tv-show-esque plot isn't enough to draw you in, student tickets for the show are only $10 with your TUID.
Opening night: Wednesday, Feb. 3, Tomlinson Theater; see full schedule here.
4. Attend a forum
At the weekly Dissent in America teach-ins, students gather to discuss a current global situation. This semester's lineup sees guest speakers from around the country, along with Temple professors and students, presenting on topics ranging from climate change to the 2016 primary season to journalism in Lebanon. Whether you're deeply immersed in all things political or a little detached from current events, these weekly meetings are a great chance to talk about what's going on in the world.
Thursdays, 2–3:30 p.m., Room 821, Anderson Hall
5. Witness a revolution
Sometimes we college students forget that we're actually quite lucky. Sure, we have papers to write and tests to take and jobs to go to...but at least we're not pitted against each other by the wealthy in an arena of death. (BTW, that was a description of Panem, not the current job market.) If you want to get some perspective, or just watch a riveting flick, head to the Reel to see The Hunger Games: The Mockingjay Part 2. Tickets are just $2 with a Temple ID or $4 without a Temple ID.
Feb. 4–7, 7 p.m. and 10 p.m., the Reel, Howard Gittis Student Center
6. Make a gift
Valentine's Day gift-giving isn't easy, especially when you're a college student who can barely afford to take your special someone to Jimmy John's, let alone a fancy Center City joint. And Pinterest DIYing can be pretty costly once you buy materials. Problem solved at Build-A-Buddy, where you can stuff a bear, or other critter of your choice, for your sweetheart. Or yourself! Bear and stuffing are provided.
Wednesday, Feb. 10, 11 a.m.–3 p.m., Ambler Campus Lounge, Bright Hall
7. Celebrate a rad café
Happy birthday, Rad Dish! Celebrate the one-year anniversary of this locavore, organic, student-run café with cake, coffee, tea and snacks; you can be the entertainment or sit back and enjoy those brave enough to take the stage at open mic. The Rad Dishers are the beautiful people who brought hummus grilled cheese to campus—happy birthday to us.
Friday, Feb. 12, 5–7 p.m., Rad Dish Co-op Café, Ritter Hall
8. Find a Valentine
The Temple Asian Students Association is about to be your favorite student org on campus. Not only will members entertain you with a pageant that includes a talent show and music, participants in the Heart & Soul'd Date Auction portion of this fundraiser will go on a date with the highest bidder! So bring cash and hope Cupid has you in his scope.
Friday, Feb. 12, 5:30 p.m., Owl's Cove, Mitten Hall, presale tickets: $5; at the door: $7
9. Get a job (or internship)
It's time to start looking for summer jobs and internships or, even more spine chilling, make after-grad plans, so get proactive and attend some upcoming careers events. For Engineering students, the Engineering Career Fair is right around the corner, with over 30 firms slated to attend. For the general student population, there's the upcoming University-Wide Job & Internship Fair, where you can scope out employers and show off your potential as an Owl for hire. Professional dress required—we suggest something in cherry and white.
Engineering: Thursday, Feb. 11, 10 a.m.–1 p.m., lobby, SERC
Campus-wide: Thursday, Feb. 18, 11 a.m.–3 p.m., Room 200, Howard Gittis Student Center
10. Listen up
Did you know that owls have excellent singing voices? Um, maybe that only applies to Temple Owls. Check out many of the university's gifted vocalists at VoCollage, a showcase that includes performances by Temple's Concert Choir, University Singers, Women's Chorus, University Chorale and Singing Owls, along with some student soloists. That's a lot of Temple talent in one room.
Wednesday, Feb. 24, 7:30 p.m., Lew Klein Hall, Temple Performing Arts Center
11. Take a swing at it
We know you all have skills in the classroom, but what about on the golf course? Show up for Fore at the Courts!, organized by Campus Rec, to participate in a Golf Simulator tournament, where you can let out some pent-up stress and even win some prizes, if showing off your divine drive isn't enough of a reward.
Thursday, Feb. 25, 12–6 p.m., Room 304A, Pearson Hall
12. Shoot (metaphorical) hoops with Obama
After seven years you might think you know all there is to know about President Obama, but do you know the extraordinary impact basketball had on his childhood, his presidential campaigns and even his meeting the fabulous first lady? Veteran Sports Illustrated writer Alexander Wolff  will be on campus to read from his new book, The Audacity of Hoop, and talk about Obama and his identification with basketball.
Thursday, Feb. 25, 3:30 p.m., lecture hall, Paley Library
OFF CAMPUS
 
13. Take in the night skies
Living in the city isn't very conducive to stargazing (or even just star-noticing-every-once-in-awhile). Luckily for us urban Owls, the Fels Planetarium at the Franklin Institute offers a monthly stargazing event in its observatory. Use one of five rooftop telescopes to observe stars, planets and maybe even a galaxy. You can also sit in on a stellar talk about stellar topics (get it?); this month's presentation is about a telescope that can sense some of the earliest light of the universe.
Thursday, Feb. 11, 6‒9 p.m., Franklin Institute, 222 N. 20th St., $5 per person
14. Fall in love (with an elephant)
Looking for something to do with your Valentine? We advise a double date with one of Philadelphia's most prominent couples—at the zoo, that is. Take a "love tour" during the Philadelphia Zoo's Wild at Heart weekend, where you'll learn all about attraction in the animal kingdom, among other love-themed activities. It's also a great opportunity to trade North Philly squirrels for otters, lions and monkeys.
Feb. 13–14, 10 a.m.–4 p.m., Philadelphia Zoo, 3400 W. Girard Ave., $16 zoo admission, or pick up a Philly Connections $10 ticket at the Reel with your TUID
15. Meet a Mummer
Events in Manayunk are famously fun (we're already saving stomach room for the neighborhood's annual food truck festival in April), as are Mummers and Mardi Gras. So for a good time head northwest to the Mummers Mardi Gras celebration, when the Mummers strut down Main Street for a daylong celebration. If you haven't gotten down at a Mummers parade before, this is the perfect opp to check out their crazy costumage, listen to the String Band divisions perform, and take part in a day of music, food and fancies.  
Saturday, Feb. 20, parade at 11 a.m., events until 6 p.m., Main St., Manayunk
__________________
Related stories:
 
Oh, January: 10 Ways to Pass the Time This Month
It's a Bird, It's a Plane...It's November? 11 Things to Do This Month
Something for Every Owl: 14 Ways to Spend October