10 for 10: Facts about Club TECH
It's been 10 years since the TECH Center opened, and since then Owls have visited more than 10 million times (we'd guess Temple students rack up more swipes at the TECH than they do on Tinder). In honor of its 10th anniversary, we've compiled a list of 10 fun facts about the TECH, including how many of you go clubbin' at 3 a.m. and when not to visit.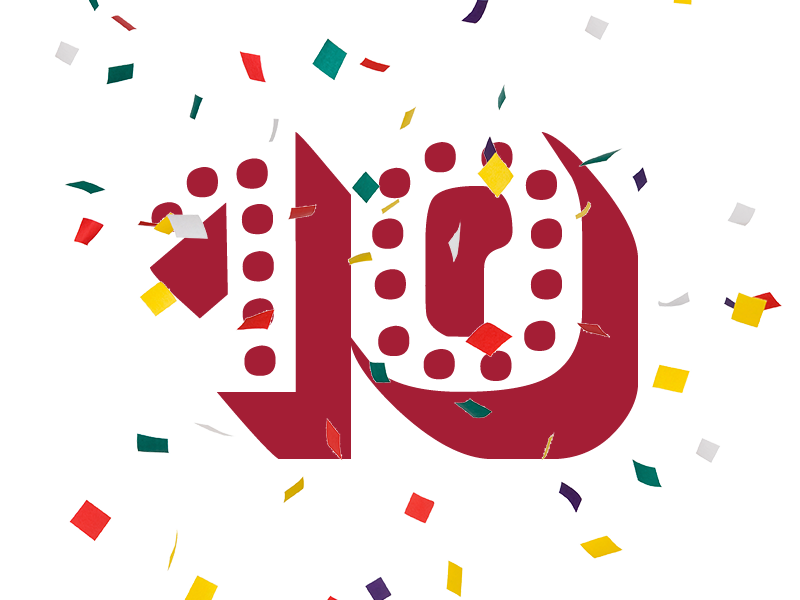 1.  Club TECH is goin' up on a Tuesday—the busiest hours last semester were on Tuesdays between noon and 4 p.m. Maybe a good time not to visit.
2. A million here, a million there...and so on and so forth. Last month, the TECH Center had its 10 millionth visit/swipe, just in time for its 10-year anniversary.
3. On average, the TECH has 6,000 student daily weekday visits (we wonder—does that count repeat student visits? Raise your hand if you've three-peated at the TECH.).
4. After its grand opening in 2006, the TECH brought some high-profile guests: Fox 29's Sue Serio broadcasted the weather live from the TECH and we got a visit from Michael Dell, founder and CEO of Dell Inc. (shoutout to all the Dell...computers).
5. Breakout rooms: Love 'em or hate 'em, they're a great resource for those pesky group projects. Last year, the breakout rooms were reserved 16,856 times.
6. Have you ever wondered why you go to the TECH so much, despite owning a laptop? You're not alone—97% of Temple students have computers, yet the TECH remains the most poppin' place on campus.
7. This stat is dedicated to all you night owls—on average, 91 students were in the TECH at 3 a.m. last semester.
8. You can thank Owl alumni for Quiet Lab B—the second quiet lab was added by student request. (We thank you, wise Owls before us, we thank you so much.)
9. The next time a fellow TECH-goer is chatting loudly on the phone, remind him or her of the "ear"; this noise monitor in the center of the TECH lights up green, yellow or red depending on the current noise level.
10. Among our Temple alumni we have Academy Award, Golden Globe, Emmy and Tony winners (not to mention Super Bowl champs—hi, McManus!). Is it any surprise, then, that our TECH Center is a multi-award-winning institution?