Temple Survival Guide: Your College Bucket List
We don't wanna get sentimental, but your time as a Temple student is going to fly—owl pun def intended. But srsly, you have to make the most of every day. You'll be an Owl forever, but there are certain joys only Temple students can partake in.
An all-nighter at the TECH? Awesome. Coming back in 30 years to give it a shot? Maybe not. So with your college career clock ticking, we challenge you to this Temple bucket list. Some tasks are practical, some gluttonous, others are designed to test your will—and every one for the pride of saying you did it all.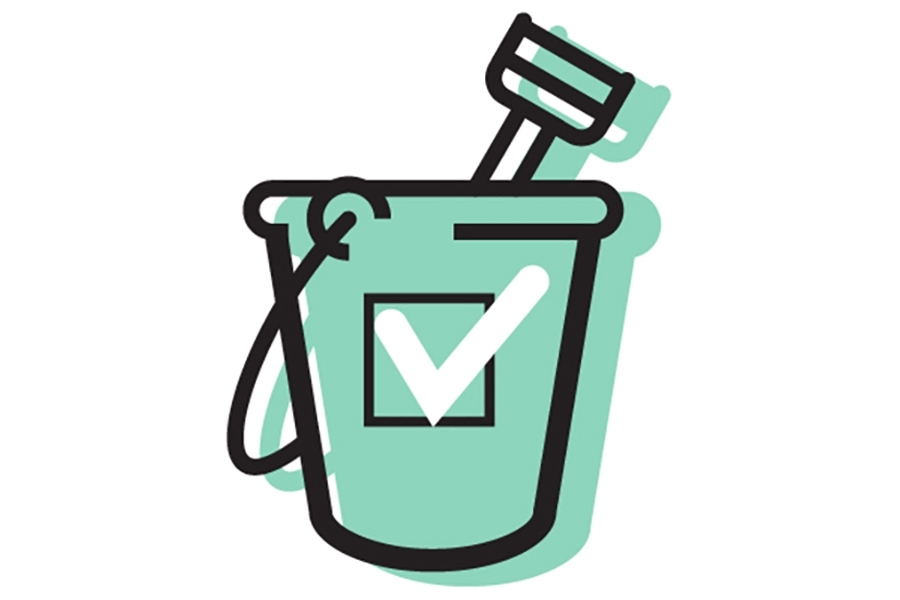 Spend all night in the TECH Center.
It's open 24/7 and you might run into your best friend (or make another) at 3 a.m. while you finish up that paper. That's why they call it Club TECH.

Get coffee and a pretzel from the hut outside Paley Library.
It's the breakfast, lunch and sometimes dinner of champions—just add mustard (to the pretzel, not the coffee). Tastes best after that TECH all-nighter.

Stuff your face at J&H and Morgan Hall.
Life isn't always going to give you buffets and meal plans. Embrace it now. Only at the dining halls can you indulge in the after dark food party that is fourth meal. 

Go into every building on campus.
With your OWLcard, you can get into all the buildings. Literally. Who knows the next time you'll be able to wander around, no questions asked? Just pls don't break stuff.

Meet your neighbors in North Philadelphia.
There is a good chance your neighbors were here long before you moved in and will be here after you go. Say hello—it'll go a long way.

Go to a performance.
Temple Performing Arts Center hosts a ton of awesome events and shows, and Randall Theater and Tomlinson Theater stage five to seven student productions throughout the year.

Check out Temple Contemporary.
There's no excuse not to take in some culture with an incredible art gallery right on campus. It's cool, it's free, it's literally right here.

See a movie at the REEL Cinema in the Howard Gittis Student Center.
From classic throwbacks to the latest blockbuster, you can see a movie for only two George Washingtons.

Pop into the Anthropology Lab in Gladfelter Hall.
Yes, it's a thing and you don't have to be an anthropology student to dig around its faculty- and student-curated collections.

Get involved.
Has everyone and your mom told you to do this? Good, cause everyone and your mom know best. Join a club, volunteer, pledge a fraternity or sorority—anything. You only have like, 300 choices.

Take in the view from Morgan Hall.
Make a friend in the building, sit back and enjoy those concrete-and-glass giants from above.

Eat at the food trucks.
The food trucks aren't just on campus, they are part of campus. Everyone has a go-to, so be sure to find yours—it's basically a huge part of your identity. You have to figure which halal truck is your halal truck.

Jam out at The Creperie.
Even if crepes aren't your jam, you should still have a dance party outside the truck. They're always blasting the radio.

Walk up every flight of stairs in Anderson and Gladfelter halls.
The Everest of Temple. You've got a few years to work up your endurance for the trek to the summit and claim your bragging rights.

Take a selfie with a squirrel.
Getting one of these rambunctious furry freaks to sit still without sacrificing your lunch will be a true challenge. If you succeed, share your selfie with #BrazenUrbanNinjaSquirrel and give yourself a huge pat on the back.

Check out Temple's museums.
From the wonky and totally awesome Shoe Museum at the School of Podiatric Medicine, to the kind-of-weird Weaver Dental Museum at Maurice H. Kornberg School and the awe-inspiring Charles L. Blockson Afro-American Collection, Temple's museums will sharpen your trivia skills.

Watch glass be blown.
Absolutely nothing like watching paint dry. There are times you can observe the glass studio in the Tyler School of Art. Get there. Put on goggles. Be amazed.

Make your senior class gift.
Because the only thing better than getting through this whole list (and getting your degree) is giving back to the place that made it all possible.
Related stories:
Temple Survival Guide
Temple Survival Guide: Getting a Taste of the food truck scene
Temple Survival Guide: Learning Temple's lingo
Temple Survival Guide: Where to use your Acres of Diamond Dollars
Temple Survival Guide: 11 ways to save money that don't include ramen
Temple Survival Guide: The do's and don'ts of being a good roommate
Temple Survival Guide: How to get around Philly
Temple Survival Guide: What you need to kick off the football season