Nick Cannon, golf carts, cake: Homecoming 2016 events for students
Nothing says coming home like some golf carts coming around the corner. Not really, but Nick Cannon is coming to campus next week and bringing his MTV show and there will be a parade of golf carts for some reason. Also in store for Homecoming 2016, which happens next week: Glow yoga, cake and football. Here's what's going on, day by day.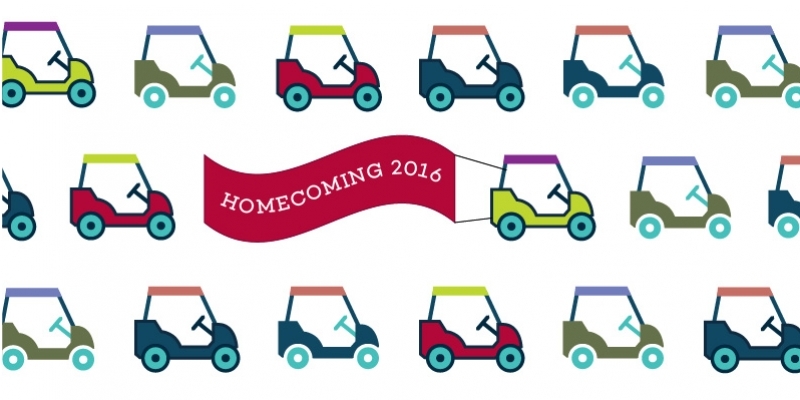 MONDAY, SEPT. 19
PB&J Day
5 p.m. - 7p.m. / Liacouras Center / Free
Temple's Main Campus Program Board and partners will recruit students, community members, alumni, faculty and staff to attempt to break the Guinness World Record for most peanut butter and jelly sandwiches made in one hour. All sandwiches will be provided to local food banks. Register as an individual or team.
TUESDAY, SEPT. 20
Nick Cannon presents Wild N' Out
8 p.m.-10 p.m. / Temple Performing Arts Center / Free (TUid required)
Get a seat to watch MTV's improv show with rapper, comedian, actor and host Nick Cannon.
WEDNESDAY, SEPT. 21
TU Big Cake with Baker Dave
11 a.m. - 3 p.m. / Howard Gittis Student Center Atrium / Free
Eat a big cake prepared by Temple's famous baker.
Temple Libraries Pop-up Concert
4 p.m. / Bell Tower / Free
Take in some free, midweek tunes by the Bell Tower.
Glow Yoga
8 p.m. - 10 p.m. / Howard Gittis Student Center 200 / Free
Try yoga with a spin on it.
THURSDAY, SEPT. 22
Homecoming Pageant
8 p.m. - 10 p.m. / Howard Gittis Student Center 200 / Free
See this year's Homecoming royalty receive their crowns and partake in a night of entertainment.
FRIDAY, SEPT. 23
5th Annual Art Market at Tyler
Noon - 8 p.m. / Tyler School of Art /Free
Find handmade goods, jewelry, photography, paintings and more. The annual market will showcase more than 40 artists from the city.
Golf Cart Parade & Pep Rally
2:30 p.m. - 5 p.m. / Bell Tower / Free 
Watch student organizations and representatives from various departments and schools ride in golf carts. The ride will culminate in a pep rally in advance of the next day's Homecoming Game.
Boyer Mosaic Concert
7:30 p.m. / Temple Performing Arts Center / Free
The annual Mosaic Concert will feature performances by Temple soloists and ensembles from Boyer's College of Music and Dance.
SATURDAY, SEPT. 24
Temple Owls v. Charlotte 49ers
Noon / Lincoln Financial Field / Tickets required (Students can receive a free ticket at the Liacouras Center Box Office beginning Monday, Sept. 19)
Watch the Owls take on the 49ers for Temple's Homecoming game.
Learn more about Homecoming 2016 and see a full list of events.