BYO ROYGBIV: Celebrate National Coming Out Week all year long
Alright, Owls, here's the 411: Today's the start of NCOW (not to be confused with NCOD). Which means it's time to wear some ROYGBIV in honor of the LGBTQIA+! Aaaand it's time you get your acronyms down. Translation: It's National Coming Out Week, which Temple celebrates every year to quintuple the happiness and pride that is National Coming Out Day. So throw on some rainbow, love that beautiful thing called love and start the party with a campus drag show tonight. Then keep the celebration going, cause NCOY has a nice ring to it.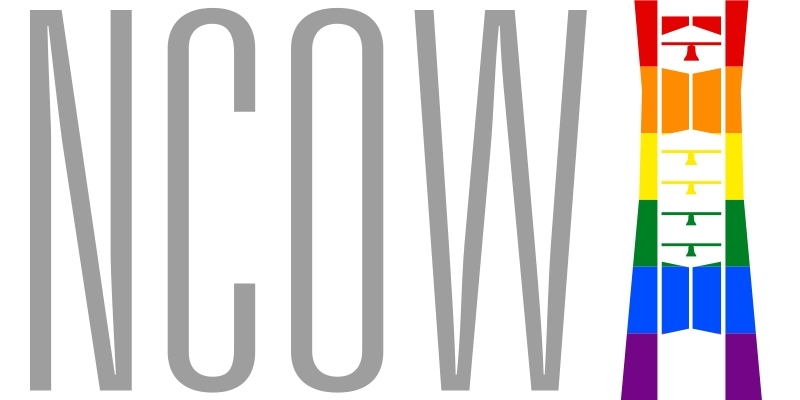 EVENTS TO LOOK OUT FOR
All year:
GayBINGO
Not your grandma's bingo (unless of course your grandma is a hilariously fabulous drag queen). This monthly event in Center City isn't free, but the themes (um, Zombie Homecoming? Yes.) and awesome prizes are priceless.
Queer Lunch
This monthly get-together brings the Temple community together on the last Monday of every month during the fall and spring semesters. Get details by following @tuheartwrc on Twitter, or email Morgen Snowadzky. BYOL; everyone shares pride.
October:
National Coming Out Week
Celebrate being out, thinking about coming out or just being an ally for the LGBTQ community with events all week on campus—think student drag show, out networking, spoken word.

LGBT Night at Terror Behind the Walls
The awesome $10 off "PRIDE" coupon code doesn't care who you love. The discount is open to everyone, so invite the masses. Or just the people that you're OK with seeing you scream like a baby at Eastern State Penitentiary's annual scarefest. 
November:
Trans Day of Remembrance
Every year on Nov. 20, we bow our heads to remember those who have been killed as a result of transphobia and bring attention to violence endured by the trans community. Check out the the Facebook page to participate in Philly-based events. 
April:
Philly Black Pride
Four days every year are packed with events, meetings, seminars and nightlife. Philly Black Pride is the largest mobilization of LGBTQ people of color in Pennsylvania—and another reason to let your pride flag fly.
May:
SundayOUT!
Equality Forum hosts this annual festival with tons of food, live entertainment and community organizations spreading the good word.  
June:
Philly Gay Pride
It's basically the LGBTQ community's Christmas, but instead of receiving presents, everyone gets a whole lot of glitter. Don't get *too* much glitter in your eyes, though. Pride is definitely a time to celebrate; it's also a time for visibility and awareness.
July:
Equality Forum
This organization advocates year-round for LGBTQ civil rights. For a week every year, Equality Forum hosts panel discussions, art exhibits and parties.
qFLIX Philadelphia (formerly knowns as Philadelphia QFest)
Give your Netflix account a breather and treat yourself to a week of being inspired by incredible stories of discovery and acceptance at this annual queer film festival.
RESOURCES
On campus:
Wellness Resource Center
Through programming and education, the WRC offers an array of services for the LGBTQ community. Don't miss the annual Lavender Graduation, which celebrates the accomplishments of graduating students.
Tuttleman Counseling Services
With convenient walk-in hours, Tuttleman Counseling Services employs licensed psychologists, social workers and counselors ready to provide counseling to individuals, couples or groups. Walk-in times: Monday, Tuesday, Thursday, and Friday: 10 a.m.-1:30 p.m. / Wednesday: 9 a.m.-Noon. / Sunday: 9 a.m.-Noon (During fall and spring semesters)
Off campus:
Mazzoni Center
Since 1979, this health care provider has catered to the needs of those in the LGBTQ community—including counseling, therapy, support and medical resources, such as HIV testing.
The Attic Youth Center
This independent center is designed to support LGBTQ youth through a variety of educational opportunities—including group sessions focused on topics on the arts, cooking and more—resources, mentoring and social programming.
Gay and Lesbian Latino AIDS Education Initiative (GALAEI)
Founded by activists and community organizer, GALAEI is a queer Latin@ social justice organization that does everything from promoting sexual health to working for equal rights.
William Way LGBT Community Center
This center offers a packed schedule of events—including a monthly queer writers collective and Buddhist meditation—plus networking opportunities and art exhibitions. Resources also include counseling and the John J. Wilcox, Jr. LGBT Archives, a robust collection of rare books, periodicals, videos and more documenting LGBT history.