12 wallet-friendly things to do this month
We wanna join some new clubs at TempleFest, and get a free ride to Old City for First Friday and go see some weird-in-the-best-way theater performances during the Fringe Festival. Basically, we wanna do it all and we wanna do it while we're still riding that I-will-get-dressed-for-class, beginning-of-the-semester energy. Check out all the ways to fill your time.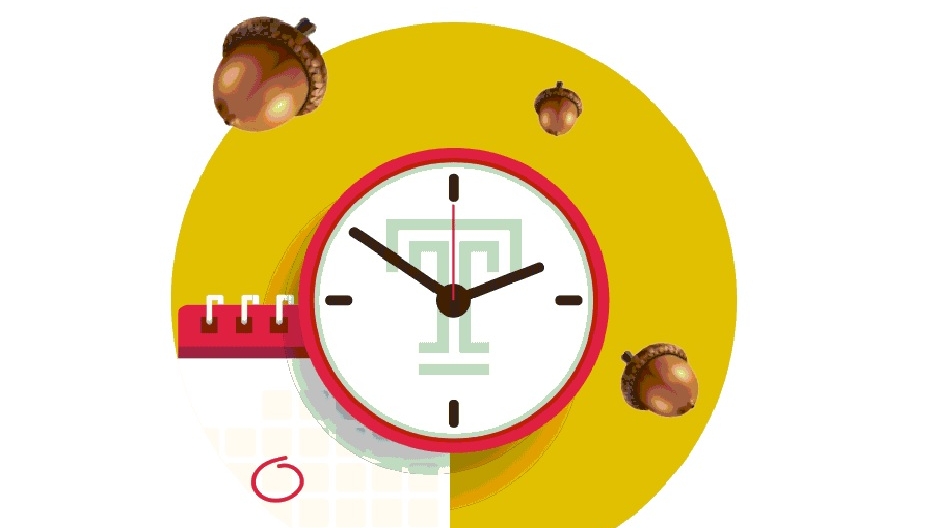 Join a club and meet some new people at TempleFest. 
A ton of student organizations and campus resources all wanting to hang out with you in the middle of campus? Is it a dream? Nope, just TempleFest. 

Aug. 29, 12–4 p.m, Liacouras and Polett walks 
Stroll the historic streets and trendy galleries in Old City for First Friday. 
On the first Friday of every month, the galleries in Old City stay open late and vendors hang out on the sidewalks. And it's totally free to wander around. Andddd there's a totally free bus that can take you there from campus and back. 

Sept. 7, bus leaves from 13th and Diamond streets at 6 p.m. 
Lean in to those cheap movies at The Reel Cinema. 
$2 blockbusters. Now. Forever. Always. The first flick showing this semester is Jurassic World: Fallen Kingdom.

Sept. 6–9, showing at 7 p.m. and 10 p.m., Student Center South, lower level 
Enjoy Philly's weirdest and most creative arts event, Philadelphia Fringe Festival. 
From theater, dance and comedy performances to photography exhibits and film screenings, the Philadelphia Fringe Festival pushes all boundaries. Well, except your wallet's—a lot of the experiences are super cheap, and some are even free. 

Sept. 6–22, various times and locations 
Get a little more green at Greenfest Philly.  
Check out different ways to live a more sustainable life in one of Philly's coolest neighborhoods. Also, food trucks and live music. We're in. 

Sept. 9, 10 a.m.–4 p.m., Bainbridge Green 
Hear a rockstar talk about one of the most important things ever: an affordable education. 
Temple Professor of Higher Education Policy and Sociology Sara Goldrick-Rab is a renowned education scholar, and will be discussing access and opportunity in higher education. 

Sept. 11, 6 p.m., Paley Library Lecture Hall
Be there when art created at Temple University Rome comes stateside. 
Enjoy the art, but also chat with folks about how awesome studying at Temple Rome is. Representatives will be there to answer your questions, like how soon can you start packing your bags. 
Sept. 12, 4–6 p.m., Tyler School of Art 
Be blown away by Temple Theaters' first production of the year, The Trestle At Pope Lick Creek. 
A haunting coming-of-age play. Cue the feels cuz our theater department always delivers on the stage. 

Sept. 12–23, various times, Randall Theater  
Partake in what may be Philly's cheapest event, the Baltimore Avenue Dollar Stroll. 
A couple times a year, a bunch of businesses local to West Philly set up shop on Baltimore Avenue (one of the most hip and funky streets in the city) and sell anything from snacks to theater tickets for just $1. 

Sept. 13, 5:30–8:30 p.m., Baltimore Avenue between 43rd and 53rd streets
Explore the state of art in Philly's public spaces at Paley Library … 
… with two people doing awesome work in the city. This series of events is a partnership with Conrad Benner of StreetsDept.com, a thoughtful and extremely popular street-art blogger, and Cindy M. Ngo of Eat Up The Borders, an organization that supports immigrant-owned businesses and helps bring people together through culture, food and language. 
Artist Talks: The Art On Our Streets
Sept. 20, 6 p.m. 
Paley Library Lecture Hall
Artist Panels—Art As Activism: Using Art in the Public Space to Send a Message, and Artist Block: From Public Education to Family, Barriers to Artists Education. 
Sept. 24, 6 p.m. 
Paley Library Lecture Hall
Wheatpaste Workshop 
Oct. 3, 6 p.m. 
Paley Library Lecture Hall