Posted
September 26, 2018
What Study Spots On Campus Reveal About Your Personality
You're almost halfway through the semester, and midterms (gasp!) and finals (double gasp!) are def approaching. You've probably already found your fave space to study on campus, but what, exactly, does where you study say about your personality? News flash, Owls, A LOT.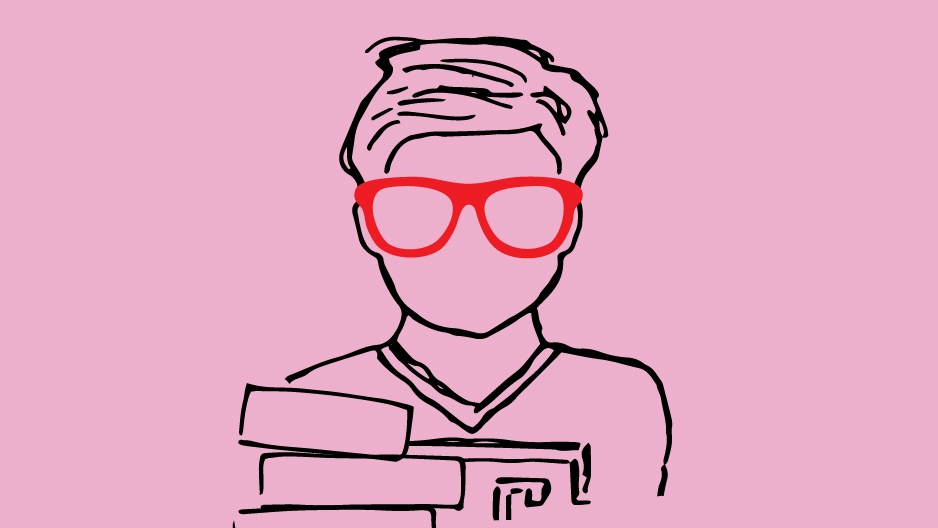 The Werker
Location: Upstairs in the library
You're the Rihanna of studying. You're a hyper-focused and supercharged student who can literally do it all and still be about that work, work, work, work, work, work. You enjoy extreme peace and quiet to get your work done, solo (dolo). This spot is perfect for you. BONUS: grad students study here, so you know it's legit.
The Perfectionist
Location: North Study lounge at the Student Center
You like to have everything in place before you hit the books. Highlighters. ✔Index cards. ✔✔ Plenty of power outlets. ✔✔✔ The comfy couches and roomy personal workstations inside the lounge allow you to just sit and study. It's also located right above the food court (so you don't have to go far for noms). It's basically the penthouse of all study spots, and if there's one thing you're not going to turn down, it's amenities when getting into the zone.
The Marathoner
Location: The atrium in SERC
You treat studying like you're training for a decathlon and, chances are, you might be. You're the person in yoga pants because you're going to actually exercise after your online exam, so the stand-up desks above the atrium allow you do some light stretching while you study. Ready, set, ace that exam!
The Social Owl
Location: Club TECH
Let's be real: when you go to the TECH to study, you're likely printing out stuff to study and catching up with some peeps who are doing the same. You're an extrovert who loves to gab like the social butterfly you are. But when it comes to studying, chances are you'll sneak to the quiet labs or book a breakout room with some of your friends when you need to get away from more friends.
The Blissed-Out Bohemian
Location: Beury Beach (when it's nice out)
You're an outdoorsy type who finds inspiration to work and study while #BrazenUrbanNinjaSquirrels scurry around you (but only if it's 70 degrees or above outside). You love nature and need to achieve high levels of zen before you even crack open a book, so the green space behind the Biology-Life Sciences Building is your go-to. Yes there's Wi-Fi available, but you prefer to put your phone on vibrate, take off your shoes, do some writing, and watch squirrels do crazy ninja moves in (almost) peace, all while wearing your handmade flower crown.
The On-the-Go Crammer 
Location: Saige Cafe
You're the "I need just 20 minutes to sit and study to ace this final" kinda person. You're constantly on the go so you're looking for an oasis of quiet in the sea of deadlines and Excel spreadsheets that rule your life. You prefer to study around like-minded individuals who are on their grind too. This is the perf place to stop, recharge and get some last-minute studying in between your next class or before hopping on a train.