Nutshell's fave tweets from 2018
OK, we can't actually say "bye" until we share our fave tweets from the year. Behold: 10 of the best and weirdest tweets from 2018. Think the Phillie Phanatic's mom doing some PG-13 rated dance moves on campus. You're welcome.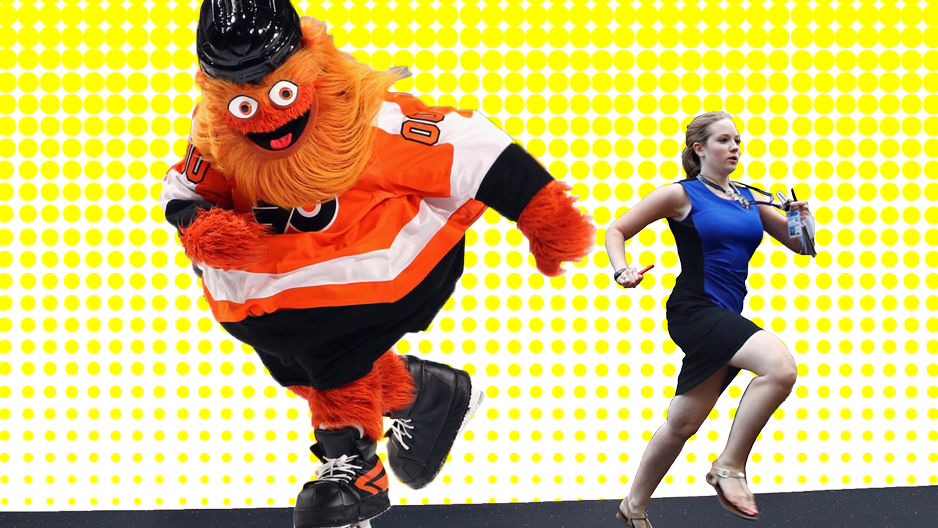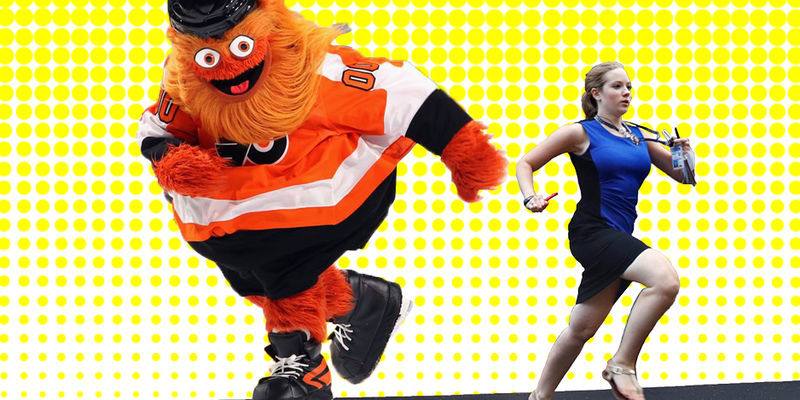 10. When we met the happiest police officer in all of Philadelphia on Super Bowl night.

Happiest @PhillyPolice officer, Mark Lapenta, of the 22nd District, celebrating with fans at @TempleUniv pic.twitter.com/44Ia9F3gvR

— Robert Moran (@RobertMoran215) February 5, 2018
9. When Temple's police force one-upped the happiest officer …

I attend the greatest university on earth bc yes that is @TU_Police blasting Walmart yodel boy through the streets of north Philly at 11 pm @TempleUniv 📷: @tpeluso98 pic.twitter.com/tp4q45bmIm

— samantha (@samstarkeys) April 6, 2018
8. When dreams really do come true. Ask and you shall receive, Owls.

7. When you and Meek Mill were on the same wavelength.

a meek inspired cap @MeekMill @TempleUniv pic.twitter.com/OjjRmorGQd

— Lexi Jones (@El_jay96) May 8, 2018
6. When we found out that the Phillie Phanatic has a mom named Phoebe who is an interesting dancer.  

5. When we realized not all squirrels are out to get us.  

Lunch is better with a #BrazenUrbanNinjaSquirrel friend. 🐿️

This @GlobalTemple intern had the best lunch date—a Temple squirrel who hopped right into her lap!

(📸: danni.darko on Instagram) pic.twitter.com/vuVFFHP2bM

— Temple University (@TempleUniv) October 3, 2018
4. When Gritty gave us major flashbacks.

We've all had those scary mascot moments... #Gritty pic.twitter.com/wIqlqRCuUj

— Temple University (@TempleUniv) September 24, 2018
3. When Panic! At The Disco is obsessed with you.

You know what day it is 😉 https://t.co/aULobQZ0GC @TempleUniv Diamond Marching Band over here killin a few #PrayForTheWicked songs! High Hopes = 😍 https://t.co/CWpMcvM3MP #CherryOn 🍒 pic.twitter.com/xVVEBzA0fF

— Panic! At The Disco (@PanicAtTheDisco) September 15, 2018
2. When Michelle Obama took over the Liacouras Center and the entire country went insane.  

Happy #CollegeSigningDay! So excited to be in Philly to celebrate all the young people making the commitment to higher education. pic.twitter.com/xWJz46dXXN

— Michelle Obama (@MichelleObama) May 2, 2018
1. When journalism student Cassie Semyon went viral for all the right reasons.

So proud. Have you ever seen a better picture of a journalist running to break news of a verdict? Our intern Cassie Semyon racing from the Manafort courtroom knows as "The Lady in the Blue Dress" @TempleUniv pic.twitter.com/gaEaJL72ad

— Andrea Mitchell (@mitchellreports) August 22, 2018