9 campus events to break up the back-to-school insanity
Check 'em out—but only if you feel like it.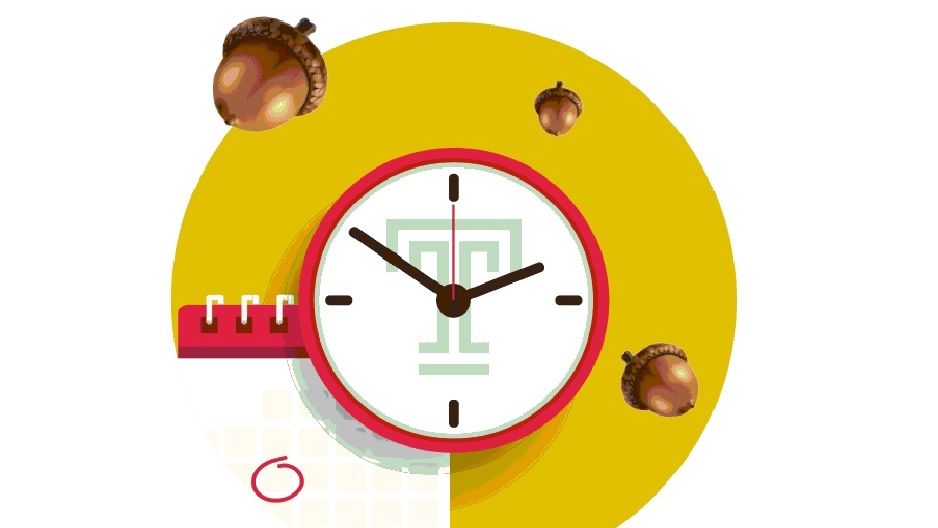 It's been a crazy couple weeks. Since the school year started, you've been .... moving in, meeting neighbors, starting classes, exploring new buildings (sup, Charles?) and hopping food trucks daily (sup, Honey Truck?). Take some you time. Do something that's 100% not mandatory. 
Here are 9 things going on this month. Check 'em out—but only if you feel like it.
Treat yourself to a wallet-friendly wardrobe change.
Pick up some gently-used clothing for basically the price of an iced coffee from Richie's, at the Office of Sustainability's Pop-up Thrift. We're talking jeans, sweaters and shirts for 3 bucks or less. Bonus: Money spent goes to the Cherry Pantry. 
September 11, 10 a.m., at the Bell Tower.
Get swept up in a classic play at the Randall Theater.
A tense, fast-paced drama by Henrik Ibsen treads the boards at Randall Theater this month. It's shocking, it's gripping, and it's extremely culturally relevant. Plus, students can see it for $10, which is crazy cheap. Go.
An Enemy of the People runs Sept. 11-22 at the Randall Theater, 2020 N. 13th St. Most shows start at 7:30 p.m. Sunday matinees at 2 p.m.
Gain the know-how to make a legit difference in the world.
Have dreams of starting a nonprofit that has a big impact? Learn the nuts-and-bolts of making it happen, at Mission Possible: Starting a Nonprofit.
Thursday, Sept. 19, from 4-5 p.m. Howard Gittis Student Center, lower level.
Catch some much-needed Zzzs (we're looking at you, insomniacs).
We know, we know ... between a million classes and a thriving social life (read: binge-watching Letterkenny), it's tough to get your 8 hours of sleep. But you really should. The Sleep Better, Stress Less wellness workshop will give you tips for good snoozing.
Wednesday, Sept. 25, from 2-3 p.m. Howard Gittis Student Center, 217D.
Set a playdate with Toy Story 4 at Reel Cinema.
The toys are back in town. See Woody, Buzz, Slinky Dog, and a bizarre talking spork named Forky, for only two bucks (if you're a student).
Thursday, Sept. 26. Showings at 7 p.m. and 10 p.m. Reel Cinema — Howard Gittis Student Center. $2 for students. $4 for all others.
See Jake Tapper (aka a bona fide TV news giant) live on campus.
He's Chief Washington Correspondent and host of The Lead on CNN — and has 2.1 million Twitter followers. Tap's got clout. See him on campus for a live interview.
Friday, Oct. 4, at 10 a.m. Doors open at 9. Temple Performing Arts Center, 1837 N. Broad St. 
Celebrate Philly writers, singers and artists at the Blockson.
A slate of events is happening at the Charles L. Blockson Afro-American Collection this month — and they all have a distinct twist of Philly. Catch them in Sullivan Hall.
Philadelphia Legacies Week launches, honoring Philly-area journalists Trudy Haynes and Acel Moore.
Monday, Sept. 16, at 10 a.m.
Gospel greats Rev. Johnny Thompson and the Johnny Thompson Singers recognized.
Wednesday, Sept. 18, at 2 p.m.
A salute to the art of Cal Massey with Richard T. Watson.
Wednesday, Sept. 25, at 2 p.m.