Heads in the creative clouds
Adobe's 2019 Design Achievement Awards recognize five Owls.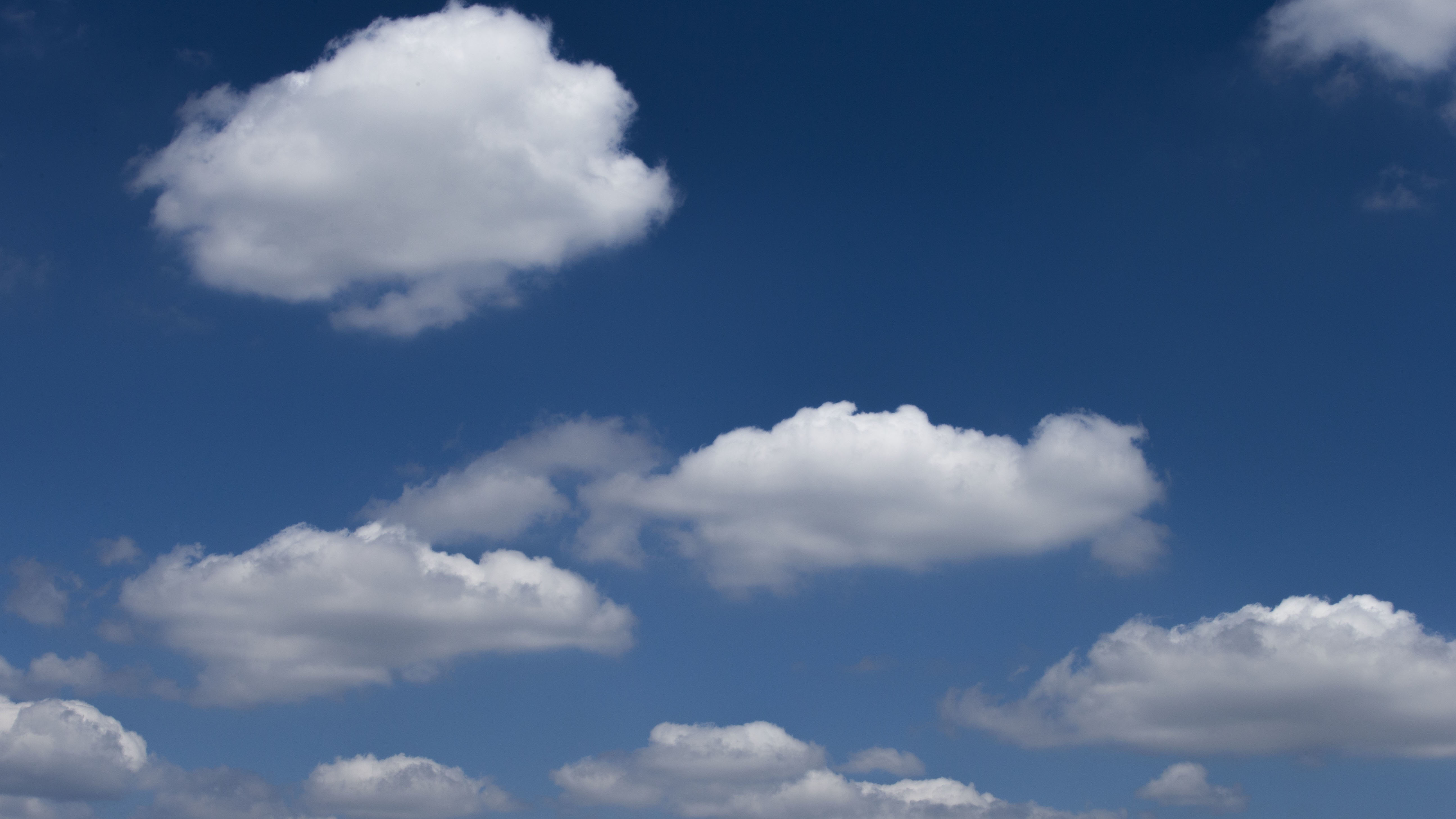 Adobe recently announced the recipients of the 2019 Design Achievement Awards, the world's premier digital media competition for students and emerging creators. We are proud to share that five Owls—four from Tyler School of Art and Architecture and one from Klein College of Media and Communication—are among those named "Top Talent." 
The annual international competition draws nearly 10,000 entries and is judged by some of the world's most talented designers and educators. The award competition exposes students' work to design leaders and influencers and helps students expand their understanding of design as a career.
"The projects that our students submitted demonstrate their creative processes and their ability to provide strong visual solutions to design problems," said Abby Guido, assistant professor of graphic and interactive design, who worked with two of Tyler's winning students. "Being selected as a 'Top Talent' winner can help a student develop professional connections that can lead to various opportunities from networking to mentorship to a first professional job."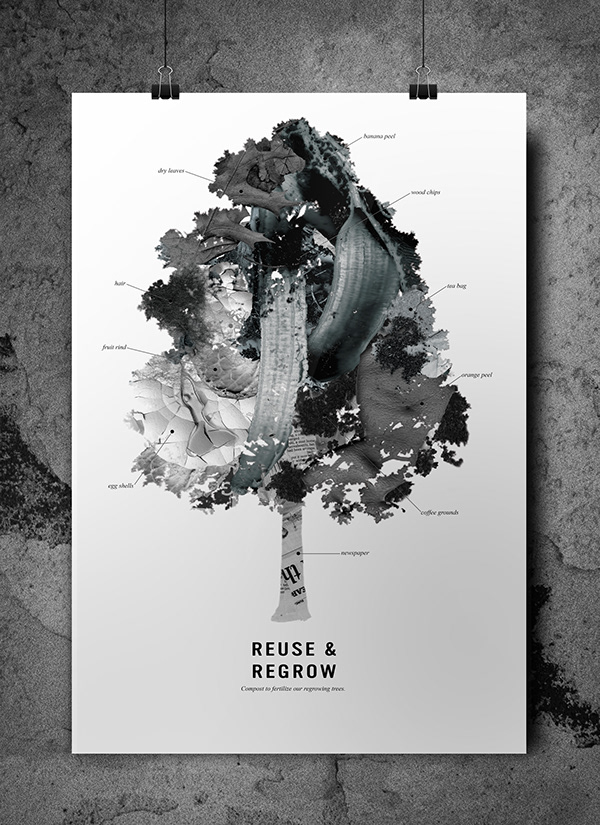 Reuse & Regrow by Josephine Kostusiak, Class of 2020
Graphic and interactive design major Josephine Kostusiak originally entered her piece Reuse & Regrow to an international poster competition called Segunda Llamada, which asked designers to raise social and environmental awareness through creation of activist posters.
"The whole competition revolved around environmental activism," said Kostusiak. "I wanted to do something a little different, so I chose to focus on composting and how it is the most organic form of fertilization." 
After placing among the top 50 at Segunda Llamada, Kostusiak entered her poster in the Adobe competition, where she was named a Top Talent.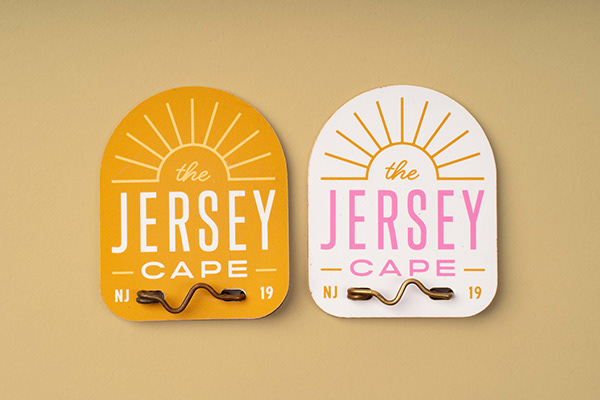 The Jersey Cape, Hollis Campbell, TYL '19
For The Jersey Cape, Hollis Campell rebranded the nine beaches of Cape May County, New Jersey. She created a map to highlight the key attractions and attributes of each beach along with unique beach tags that represent each town. A comprehensive website features an interactive quiz that allows the user to design their perfect beach experience.
Of her award-winning project, Campell wrote, "As someone who has been enjoying my family's vacation home in Ocean City since my birth, as well as frequent visits to other towns up and down the Jersey Cape, [I] embraced the opportunity to create design pieces that lovingly represent the beaches that have become such an important part of my life.
 ICHI by Michaela Williams, TYL '20
For Michaela Williams, a junior graphic interactive design major, the problem her project addressed was people who want to try sushi but are intimidated by it. 
According to Williams, an abundance of flavor combinations and confusing names tends to leave the average sushi customer overwhelmed. To combat this, she crafted a clean, minimal design for her brand concept ICHI's menus and packaging. 
"The goal was to present sushi in a way that was approachable, but not disrespectful to the cultural significance of the dish," she said.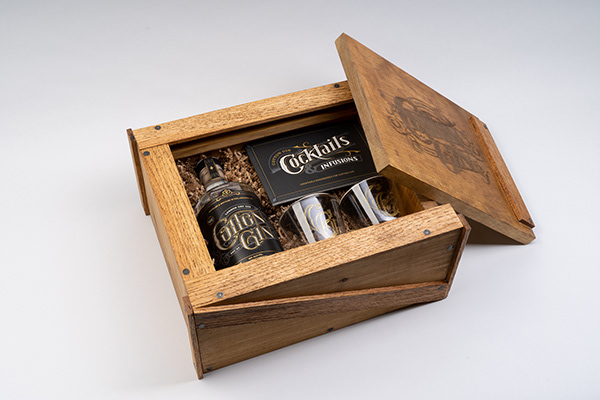 Cotton Gin: Gin Branding by Evan Luzzolino, TYL '19
Evan Luzzino developed Cotton Gin: Gin Branding for his senior thesis graphic design class. Pairing 19th century font with foil stamping, Luzzino's drinking set pops with metallic grit and flair.
"In the senior design class, we got a chance to focus on something we were passionate about," said Luzzolino. "For me, that was Victorian hand lettering, which I had developed an interest in just under a year prior to the start of this class."
Tree House Books: Meet Your Neighbor Campaign and Rebrand, Lauren Bottino, Class of 202
Junior advertising major Lauren Bottino, Class of 2020, developed a Top Talent-winning project  for her senior capstone course, Advertising Campaigns. The course concludes with students pitching the campaigns they develop to real-world clients.
Bottino's semester-long effort centered around Philadelphia's Tree House Books, a non-profit bookstore that provides children and families in North Philadelphia with access to free books and literacy programming. 
For her project, Bottino developing a full-fledged marketing plan and advertising campaign, and pitched her idea to Tree House Books. 
"Evoking emotion, the campaign features children served through Tree House Books and invites the target audience not only to meet their neighbors and fulfill volunteer requirements, but also have a lasting, positive impact on a child's life," she explains.
The Meet Your Neighbor campaign came to be more for Bottino than just a class assignment. 
"Being able to work with a real non-profit like Tree House Books showed me how advertising can be a catalyst for positive change within a community and help improve the lives of others," she said.
Wait, what's an Adobe?
Besides the fact that Temple University is home to talented and driven students, how was this possible?
Two years ago, Temple worked with Adobe to make the entire Adobe Creative Cloud Suite available for every student, faculty and staff member. Before that, many faculty were reluctant to use these tools and require their students to purchase the expensive software. 
Today, Temple is a designated Creative Cloud Campus. 
"This is such a great example of how providing access to cutting-edge technology tools helps our students fly," said Vice President and Chief Information Officer Cindy Leavitt.
With free access to Adobe programs, students have a competitive edge in the growing digital marketplace and opportunity to showcase their digital efforts to their peers, their professors and at professional events and conferences.
Access to Adobe Cloud services is located on the main page of TUPortal. There, all students can download Adobe programs at no cost, regardless of major. Use Photoshop for altering the foundational elements of a photo. Use Lightroom for diligent shadow touch ups. And use Premiere Pro for video creation. 
Adobe Creative Cloud is user-friendly, and with some practice, anyone can figure it out.  Embrace your artistic ability, or just have fun distorting pictures of your friends. With free access to Adobe applications, the creative possibilities open to Temple students are boundless. 
Learn about more opportunities to further grow your Adobe Creative Cloud literacy.
Story by Nicholas Eiser