Top 6 reasons to study abroad
Have you considered studying abroad? Now's the time!
Imagine ordering your morning cup of espresso every morning in Italian ... or making a habit of passing by Tokyo's ancient shrines and temples, all while studying and interning in the world's most incredible cities. Obviously, it's cool ... but it's also possible. And it won't look half-bad on that resume, either. 
Temple offers A LOT of study abroad options, ranging fom a full academic year to just a few weeks in pretty much any location that suits you. Sometimes misconceptions can make students feel that it won't work for them, but with the right planning, study abroad is possible for almost any student. The Education Abroad & Overseas Campuses staff and Peer Advisors are eager to assist, providing guidance on everything from choosing the right program to scholarships, housing, preparing to live in your host country, and more. 
So, while you consider the possibilities, we've compiled this list of the top six reasons to study abroad ... including advice from students who've done it.
1. You'll gain a sense of independence.
Studying abroad gives students the chance to discover how well they can do on their own. With historical landmarks to explore and new cities to discover, they have no choice but to get out of their comfort zones. "A lot of students return saying they feel more independent and have a greater understanding of what they want for their futures," said Suzanne Willever, manager of outreach and communication for Temple's Education Abroad & Overseas Campuses.
After studying abroad in New Zealand, Hungary and Slovakia, Lulu Peach, CST '19, decided to pursue a master of forestry degree at Northern Arizona University, where she is studying how American Indian environmental tradition shapes environmental management in the western U.S. 
In her blog, the Ardmore, Pennsylvania, native wrote of her decision: "...after living in three different countries in the span of one entire year, residing with once complete strangers, and learning more about myself abroad than I thought was humanly possible, I know that my new home in Arizona is going to fit like a glove in no time. I really don't know if I would have had the confidence to make such grown-up, confident moves right after graduating without studying abroad and getting to know my true self as an undergrad."
Read more from Lulu: How To…Use a Study Abroad Experience To Guide Your Life Post-Grad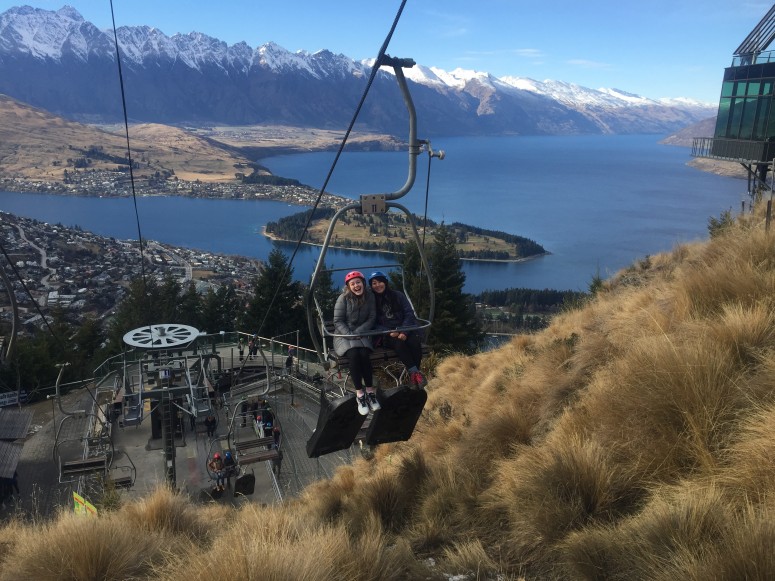 2.  You'll explore your identity.
Studying abroad doesn't just give students an opportunity to learn what they can do, sometimes they also earn a little more about themselves.
Communication and social influence major Imani Pugh, Class of 2021, travelled to Ghana to study the African diaspora from its source and analyze all layers of the country's culture, but she also found an immediate sense of belonging. 
"I feel at home here because for the first time in my life, I'm living in a place where people of my skin tone are the majority," the Washington, D.C., native wrote in her blog at the beginning of her study abroad experience. "Of course that doesn't mean we're all the same, but it's a big deal for me to see people who look like me in the city, in my classrooms and in mass media. I'm looking forward to further reflecting on this aspect of the experience as the semester continues."
Read more from Imani: Feeling At-Home While Abroad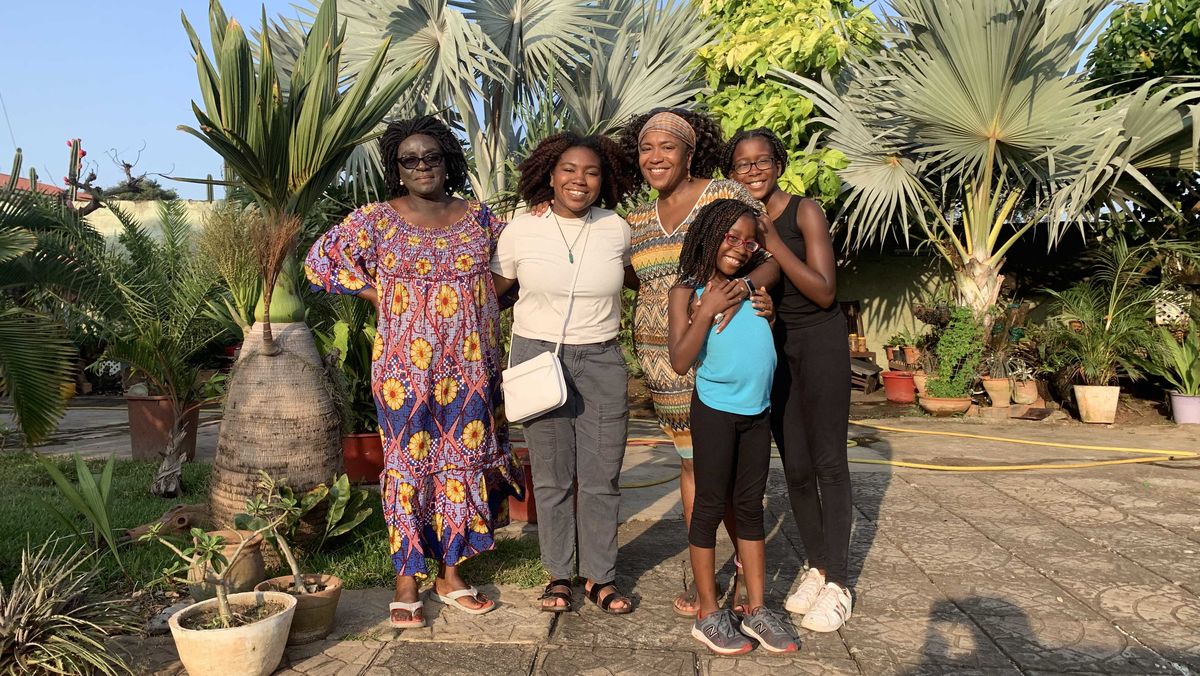 3. You'll hone your language skills.
Obviously, traveling to another country is a great way to get practice speaking a language you have studied. For some students, the opportunity to speak a particular language can be the primary reason for selecting a study abroad location.
That was true for Ali Tintera, Class of 2021, a double major in mathematical economics and Spanish, who hails from Havertown, Pennsylvania.
"For me, I came to Spain to practice Spanish and to get out of my comfort zone," wrote Ali of her experiences in Oviedo. "When speaking with locals, I actively work towards those goals. Don't misunderstand me: Speaking Spanish is difficult. It is exhausting to constantly conjugate, translate, and interpret during conversations. At the end of a long discussion in Spanish, I feel physically tired. Yet, I know it's worth it to practice."
Read more from Ali: Language Barriers: Speaking Spanish in Everyday Life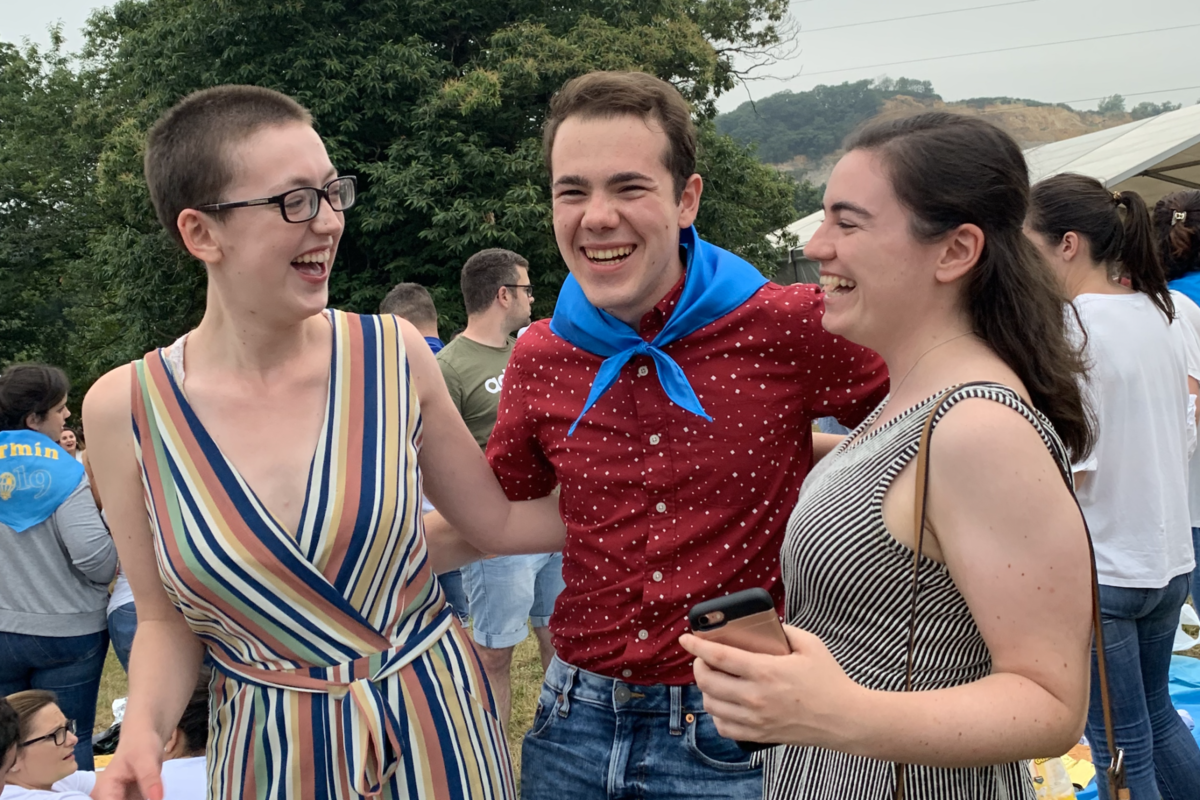 4. You'll make lifelong friends.
Often the friends you make studying abroad become your family. You start out with common goals and interests and then face and overcome the challenges of being away from home together. These friendships can truly last forever.
That's exactly what mechanical engineering major Adam Brock, Class of 2020, found.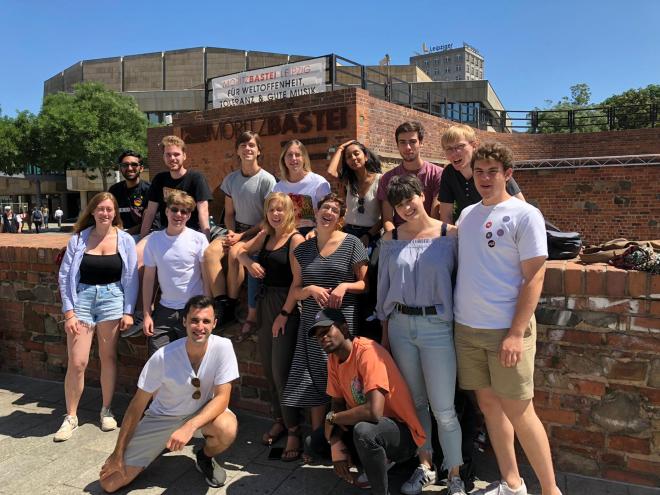 "I was blessed to study abroad with the group [pictured above] along with Dr. Melzer, our amazing trip facilitator," wrote the Plymouth Meeting, Pennsylvania, native of his program in Leipzig, Germany. "There's something to be said for a group of students and a professor, most of whom did not know each other before this trip, to come together so well among themselves and also with our various peers from around the world. I look forward to carrying the friendships gained in Leipzig with me back to Temple and into the future."
Read more from Adam: Ohne bedenken
5. You'll develop a new perspective. 
By immersing themselves into the culture of their host country, students are able to gain a new perspective on the world around them. They are able to experience firsthand the culture and customs of a different country, opening their eyes to other ways of living. "Living and studying in another country encourages self-reflection and opens up your mind to a different understanding of the world," Willever said.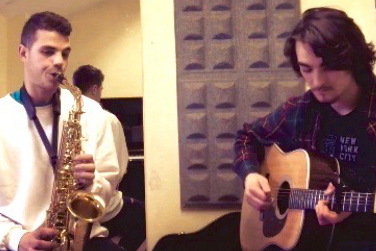 For global studies major Andrew Montoya, Class of 2021, playing music on a public street, or busking, on nice day provided him with a unique glimpse of his host city, Oviedo, Spain, where street musicians are common.
"Although earning some extra money was fun, I would have to say the coolest thing about playing in the street was the people I met," the Bethlehem, Pennsylvania, native  wrote of his experience. "I was surprised by how easy it was to strike up a conversation with people as they stopped to listen, other buskers, and even passersby."
Read more from Andrew: Busking in Spain
6. You won't regret it.
"I speak with so many people who tell me they wished they had studied abroad when they had the chance," Willever said. "But there is certainly a lot of planning that goes into studying in a different country, so it is so crucial to plan early and choose a program that fits your academic needs and personal goals."