A guide to Women's History Month events at Temple
Where to celebrate women's contributions to society on campus.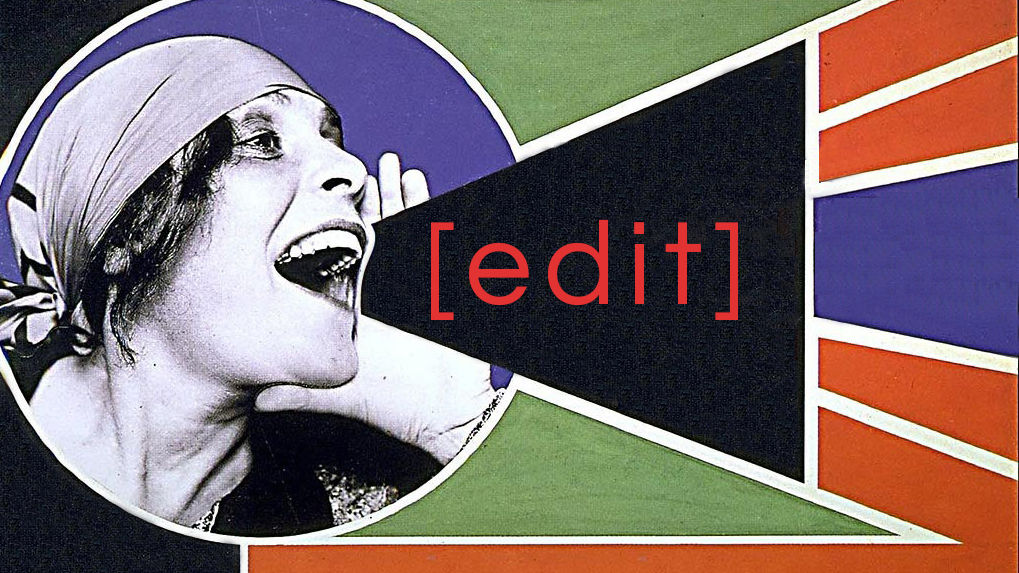 Temple University is recognizing Women's History Month with a packed slate of events—including film screenings, author readings and a botanical tour. You'll find that many of the events reflect the national theme of this year's annual March celebration, "Valiant Women of the Vote," honoring the women who campaigned for women's suffrage and those who continue to fight to ensure voting rights for all.
Women in Politics
Celebrate the 100th anniversary of the passage of the 19th Amendment, which gave women the constitutional right to vote, and discuss the past, present and future of women in politics at this Chat in the Stacks event.
Charles Library, Event Space 102
Thursday, March 12, 2:30 p.m.

Poets & Writers Series: Sara Novic
Attend a reading by Sara Nović, author of the 2015 novel Girl at War and the 2019 nonfiction book America Is Immigrants. Girl at War, the story of a young girl's coming of age in war-torn Croatia, won an American Library Association Award, was a Los Angeles Times Book Prize finalist, and has been translated into 13 languages.
Anderson Hall, Room 821
Thursday, March 12, 5 p.m.

Unsung Women of Horticulture
Take a stroll with Kathleen Salisbury, director of the Ambler Arboretum, and explore the plants and greenery found on Main Campus. Meet at the 13th Street entrance of Charles Library at 1 p.m. Then, head back to the Charles Library first floor event space at 2 p.m. to learn about women in horticulture and the history of the Pennsylvania School of Horticulture for Women, which went on to become Temple's Ambler Campus.
Charles Library, Special Collections Research Center
Monday, March 16, 1 p.m.

Beyond the Notes
Boyer Professor Joyce Lindorff will perform music by Elisabeth Jacquet de la Guerre at this concert celebrating women composers.
Charles Library, Event Space 102
Wednesday, March 18, noon
 
Diamond Screen Film Series: Women's Fest
Now in its fifth year, Women's Fest, collaboratively organized by the Diamond Screen Film Series and the Mise en Femme student group, features a juried selection of films created by female-indentifying students in Temple's Department of Film and Media Arts. Films screened in previous years have gone on to be featured in elite festivals around the country.
Temple Performing Arts Center
Wednesday, March 18, 5 p.m.

Art+Feminism Wikipedia Edit-a-thon
Use your keyboard to make updates to Wikipedia entries on subjects related to gender, feminism and the arts at the seventh annual Art+Feminism Wikipedia Edit-a-thon. No experience necessary.
Wikipedia, a free, online knowledge-sharing resource, is created and edited by volunteers around the world. A 2011 survey found that less than 10 percent of its contributors identified as female; more recent research points to numbers just a little higher while the data relative to trans and non-binary editors is basically non-existent. The lack of diversity among the editors of this widely used information archive leads to content gaps and biases.
Charles Library, Event Space 102
Thursday, March 19, 11 a.m.

Angela Dodson: Author Talk & Book Signing
Hear from editor, writer and consultant Angela Dodson, who will discuss her book, Remember the Ladies: Celebrating Those Who Fought for Freedom at the Ballot Box, and her process for uncovering the stories of the courageous but forgotten leaders who secured women's right to vote in the U.S.
Sullivan Hall, Blockson Afro-American Collection
Thursday, March 19, 2 p.m.

They Carried Us: The Social Impact of Philadelphia's Black Women Leaders
Meet Allener M. Baker-Rogers and Fasaha M. Traylor, authors of They Carried Us: The Social Impact of Philadelphia's Black Women Leaders. The book showcases Philadelphia's black women leaders—who excelled in a range of fields, including business, education, faith, medicine, law, government, journalism, sports and the arts—and highlights the larger-than-life impact they have had on the city, country and world.
Sullivan Hall, Blockson Afro-American Collection
Thursday, March 26, 2 p.m.
—Nicholas Eiser