Sexual assault in college part 1: defining and understanding
Incidents of sexual assault and interpersonal violence are widespread across the country and on college campuses. We spoke with Liz Zadnik, associate director of the Wellness Resource Center, to learn more about the culture that surrounds these abusive behaviors.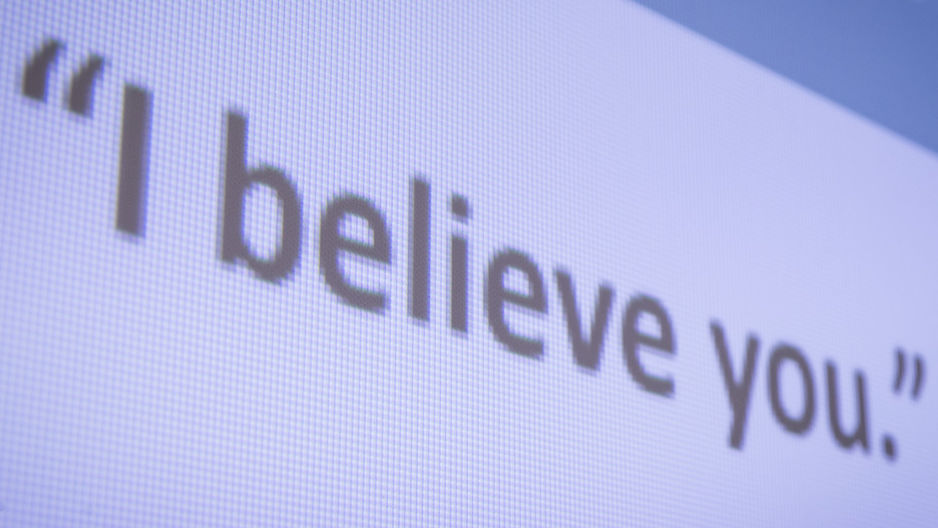 To foster communities of care for victims of sexual violence, it's vital for everyone within our campus—both on and off campus—to be equipped with essential information on the topic. Liz Zadnik, associate director of the Wellness Resource Center, supports campus efforts to address and prevent interpersonal violence at the university. She talked with us about sexual assault, the culture that surrounds it and how to properly understand the term.

Nutshell: How do we define sexual assault?
LZ: There are two ways that we can talk about sexual assault within the campus context. First, there's the institution's definition of sexual misconduct, which is rooted in the concept of consent. 
Temple University defines this as a nonconsensual act, or series of acts, that makes it difficult for someone to access the university's educational programs or activities. This is protected under Title IX, a federal civil rights law that protects people from discrimination based on sex in education programs, or activities that receive federal financial assistance. This definition is rooted in expectations and community agreements on how we're going to treat one another. Also, related to this policy includes intimate partner dating violence, domestic violence, stalking and sexual exploitation.
The Wellness Resource Center ​incorporates the school's definition with a cultural perspective. It is a spectrum of behaviors, norms and attitudes. While someone may think of a specific act when they hear the phrase "sexual assault" or "sexual harassment," we invite folks to use a more comprehensive lens.
From my conversations with students on campus, certain questions pop up: What is serious enough to report or what is serious enough to feel upset about? Here's the bottom line: If it upsets you, it upsets you. We don't need to compare the harms of our lives in order for them to be valid and for them to have affected us. 
Sexual assault is like a tree. The leaves and the branches are the manifestations of the contents within the roots, which are different forms of oppression: sexism, racism, classism, ableism and furthermore. 

Nutshell: Can you share a little more about the "root" of sexual assault?
LZ: We have emerging and established research, as well as centuries worth of anecdotal lived experiences. And these findings show that many people hold rigid attitudes about gender. People who uphold traditional standards, such as the gender binary system, are more likely to choose to harm, or to overlook or excuse harm because it fits very squarely within that paradigm or that understanding of seuxal assault. 
The root of sexism, as it pertains to sexual assault, holds the expectation for how men and women should act, and that includes when they are assaulted. All forms of oppression operate to dehumanize certain groups, but also work to disconnect all of us from each other. When you're disconnected from someone or don't feel mutually invested in their well-being, the violence against them becomes logical. Folks who choose to harm are going to capitalize on that. 
Nutshell: What is rape culture and what does it look like in a university setting?
LZ: Rape culture is a part of the tree analogy we discussed earlier. It's a culture in which rape and topics of sexual assualt are prevelant and normalizied. 
Rape culture can surface traumas on a daily basis. This could include sexual harassment from a boss, colleague, coworker, professor or classmate. This can be really upsetting, ​making someone feel on edge, hypervigilant, or in a constant state of feeling unsafe.
Nutshell: In what ways can we create a community of care while at home during this pandemic?
LZ: Acknowledge that everyone has a different situation, and ​due to oppression and power structures, some students may not have access to support.
Listen to all victims, because anyone can experience sexual assault. 
Honor the different ways friends express their experiences and emotions. Signs could include a friend making comments that they do not normally make, or they may mention they're not sleeping quite as much. Engage with them and check in to see if they are in need of support.
Educate yourself. We can begin reading the experiences of survivors, and following folks on social media that talk about sexual violence and sexual assault. Do things that bring greater awareness to the topic. Bear witness and listen closely to the voices of survivors, particularly of Black women and LGBTQIA+ survivors, who are often the most silenced. We recently collaborated on a blog post with the Libraries for Domestic Violence Awareness Month.

Navigate to the Wellness Resource Center website to learn more on the many facets of sexual assault and for a deeper dive into accountability and university prevention programs, head over to our second conversation with Liz Zadnik.

-Nick Eiser