How to have a fun Zoom game night
Getting together on Zoom without a plan can be kind of boring. But we're to help keep things interesting.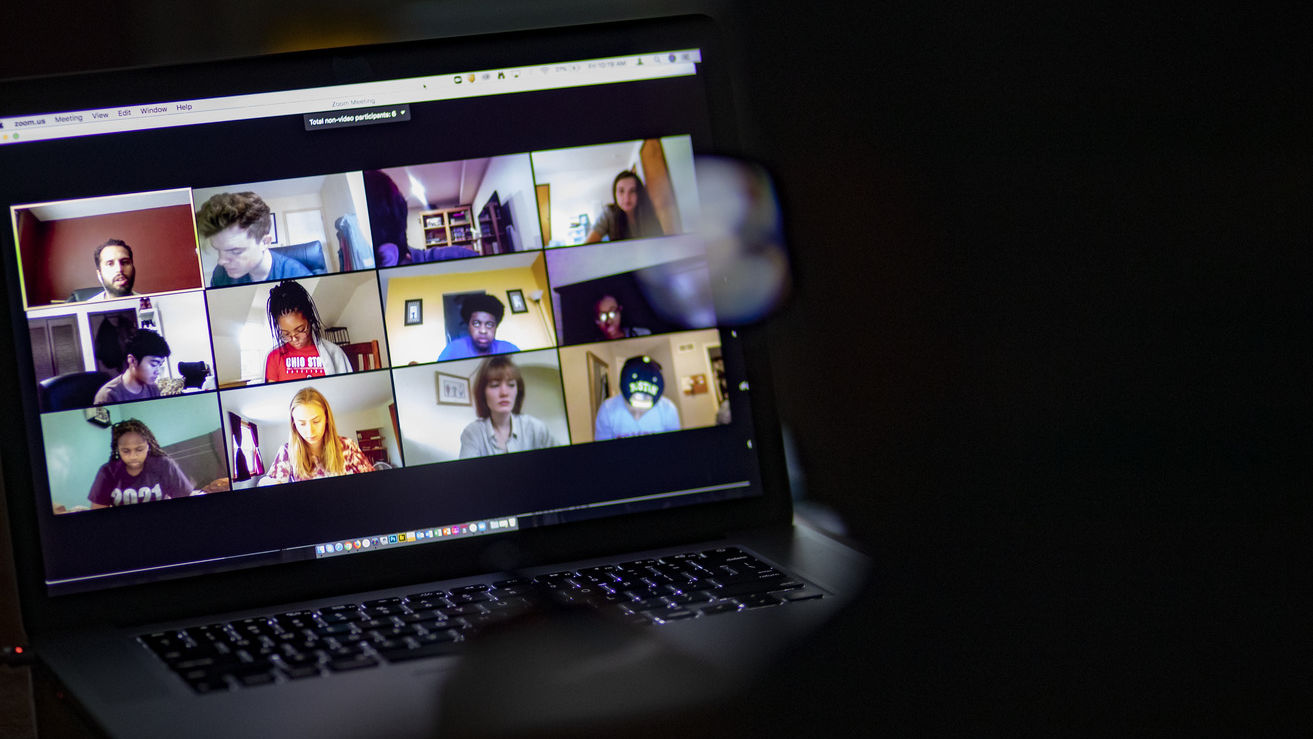 Now that the spring semester is well under way, we're here to spice things up with everything you need to know to host a remote game night for your student org or friend group. 
While large groups of Temple students should not physically be in the same space together at this time, there are still ways to socialize safely and have fun. 
With the technology of online activities, you can start up your own Zoom meetups and chats to host virtual game nights with new and old friends across campus, or across the country, without having to leave the comfort of your room.
Perhaps you are already familiar with online games. You may enjoy teasing your brain as either a "crewmate" or an "imposter" in the online social deduction game Among Us.
Maybe you miss being at a party with your friends, testing your knowledge of trivia of favorite hobbies or finding out how well you know your friends (and how well they know you). 
Now's your chance to play games over Zoom.
Shanelle Robinson, Class of 2022, a human development and community engagement major in Temple's College of Education and Human Development, understands what's involved in hosting a successful social event over Zoom. She is the president of the Main Campus Program Board (MCPB), one of Temple's top event planning student organizations.
"To have a successful virtual game night, it is important to market well, include tons of interaction, engagement and think creatively," said Robinson. "During these times, it is truly the small details that matter and make a difference"  
MCPB has hosted a few game nights with other Temple student organizations, including ProjectSHE, Strong Men Overcoming Obstacles Through Hardwork (S.M.O.O.T.H) and Asociación de Estudiantes Latinos (AdEL). 
"My team and I have noticed a huge difference in participation and positive feedback when we have intentionally thought about how to engage students during virtual events," Robinson said. "Even if that means asking participants questions in the chat or greeting participants by name."
To help you get started hosting your very own game night, we're sharing some suggestions for trivia games, word guessing games, video games and more.
   1. Kahoot!
Are you interested in Temple-themed trivia or guessing facts on how well you know your friends? 
Kahoot! is a live game show based learning platform that provides user-generated multiple choice quizzes. This platform allows a host to set up the questions tailored to particular topics in advance, and videos, images and diagrams may be added to your questions to amplify the experience. This site can be great for clubs to create questions about their topics of interest.
Players answer on their own devices, while questions are displayed on a shared screen. Speed points are included based on how quickly you can answer a question correctly. 
Now test your group's knowledge with challenges to see if they can keep up.
   2. Skribbl.io (Virtual Pictionary)
Is that a picture of an owl or a squirrel with a taquito craving on campus? 
Playing Skribbl.io (Virtual Pictionary), whether online or in person, can create a lot of fun and laughter, because some of us are more gifted at art than others. 
Skribbl.io supports up to 12 players in private rooms. The rules of the online game are similar to playing in person. One player at a time chooses a word from three options. Then they create a drawing of that word within a time limit for others to guess. The quicker you guess a word, the more points you get. 
Online features include allowing you to determine your own custom words, set your drawing time limits and create your own avatar.
Hey, I think that is a squirrel eating a taquito!
Easy to play trivia games can be a great way to encourage interaction among a group online. 
The Jackbox Games website is jam packed with online party games, including those involving drawing, writing, trivia, or hidden identity guessing games. 
Jackbox Games can be purchased on various platform stores, including Steam, PlayStation, Xbox, Nintendo Switch and more. 
Only one person in your group needs to purchase a Jackbox Party Pack in order to host a game of up to eight players or an audience of 10,000. Phones or tablets are used as controllers. Get instructions on how to get started. 
Keep in touch with your friends, teammates or club members by hosting some virtual gaming parties. 
Tease your brain by thinking of a word that both starts with a designated letter and fits in a list of random categories like actors, pizza toppings or foods you eat at the Howard Gittis Student Center in a virtual dice-rolling word game of Swellgarfo's Scattergories. 
It's a word game that is played over three rounds, during which you roll a virtual die with letters on each side. A timer is set to an allotted time and each player must attempt to write down a word that fits each of the 12 random categories and starts with the rolled letter. The fun continues from there. 
To play online, have one person visit the Swellgarfo's Scattergories website and share their screen in your Zoom room so that each person is looking at the same list of categories.
You can customize the categories to your topics of interest, make changes to the time limit and number of categories for each round. 
Feel free to make your own rules, like adding bonus points for creativity. Or ignore rules like repeating words. Be prepared for things to get competitive. 
Have trouble arranging a time that works for everyone? Create a free Doodle poll and send it off to your participants to let them choose the best time to meet. 
Pro tip: Consider raising the stakes by offering prizes to winners. 
Let the cherry and white virtual games begin. And, tag us at @TempleUniv to share any additional games that you enjoy playing on your Zoom calls.