When, how and why to use office hours.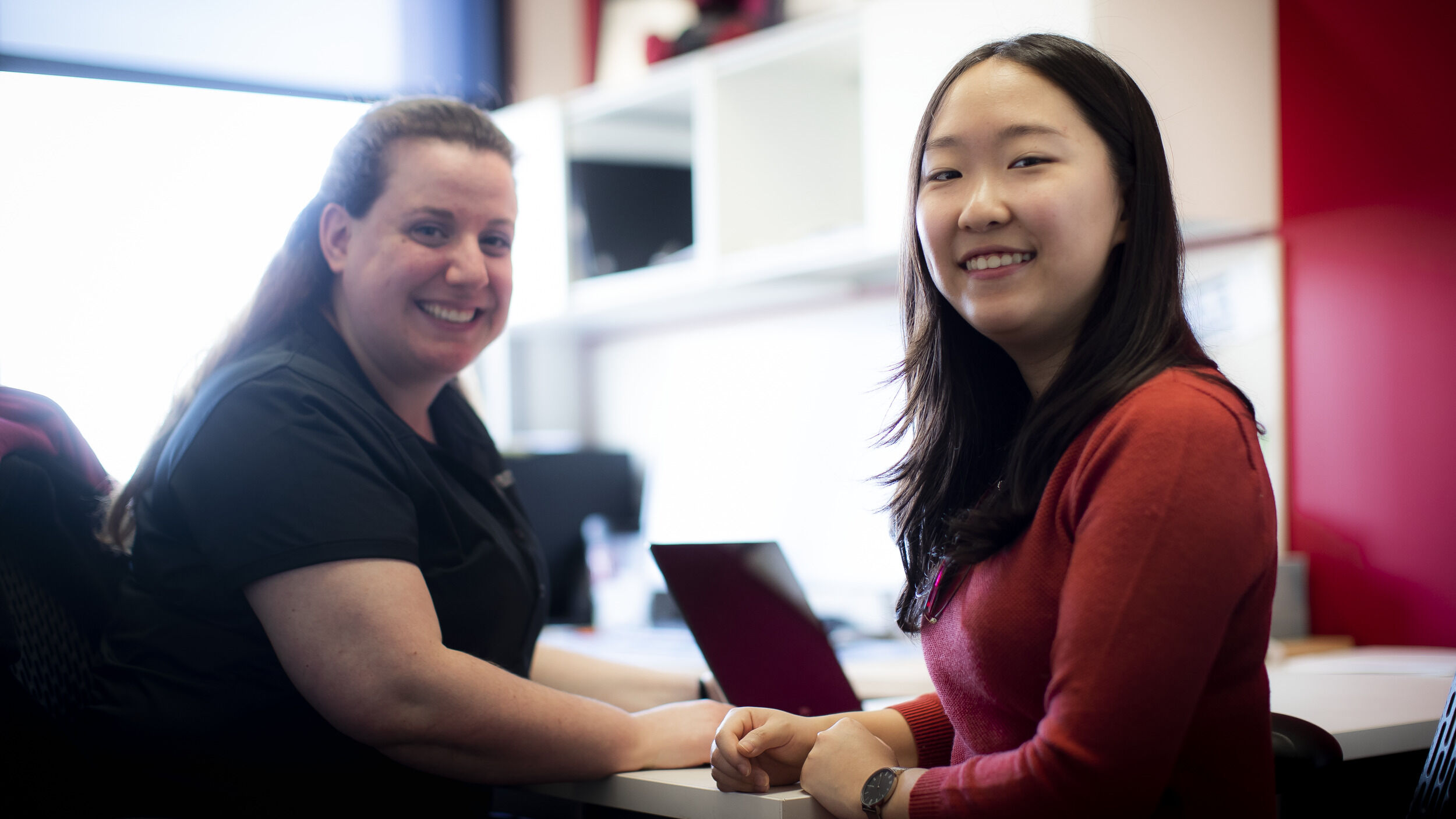 Office hours are the designated time to meet with your instructor to discuss course material and ask any questions you may have. They're one of the most common and effective tools provided to you by professors to help you succeed in your courses. But they can be intimidating and it can be hard to know exactly when to go to them. 
Worry not! We consulted with Jeff Rients, assistant director for the Center for the Advancement of Teaching, to give us the run-down on office hours. 
Lots of students get nervous about using them. Are you bothering the professor by going? The short answer, according to Rients, is an emphatic NO! Office hours are a service provided to you and instructors are happy to meet with you. That's why they have them! And although the semester is winding down, it's never too late to go.

Here are some of the main reasons you should go to office hours.
You have a question about the course material 
Your professor knows that most of the material is new to you, so you never need to pretend to have a perfect understanding of it the first time you encounter it. Unless you have superhuman powers of comprehension never seen before by humankind, you're going to have questions at one time or another. And if you can't get all your questions answered during class time, office hours are the time to do so!
You're concerned about your grade
If you have a grade that's slipping, you can go to office hours and ask for help! A conversation with the instructor is the best way to find out what you need to do to succeed in the course and showing up in person shows that you care.
 
You need an extension 
The only way to get an extension from an instructor is to ask for one! This is often done over email, which may work, but it may be more effective to meet them during office hours. When you're a real person in front of them, instead of just some words on a screen, your professor may be more likely to hear you out. (Your professor may have their own individual policy when it comes to asking for extensions, so be sure to check the syllabus first.)
You want to discuss wrong answers on a test or homework
Feedback is super important. If you get a mark on your work that you don't understand, you can visit office hours for clarification. Every wrong answer is a chance to learn something more about the course material, so it's important to seek help and make that happen!
You'd like to talk about their profession 
There are so many reasons that your professors are a great resource if you're trying to find out more about your future career field. If the course is in your major, you can ask about what it's like to work in the field, tips for getting into the field, why your instructor is passionate about it or anything else you would find helpful. According to Rients, many instructors like to talk shop. If you're undecided or considering switching majors, these questions can provide a lot of clarity to help with those decisions. Having these conversations with your professors also helps you stand out as someone who is particularly excited to get into the field and it shows a lot of initiative. Who knows, your conversations may even lead to an internship or other opportunities!

—Corinna Boeck