The truck stops here: The Crepe Truck
A fresh crepe wrapped around a mouthwatering combination of fruit, Nutella, and whipped cream is a welcome treat all year around. Here is Nutshell's guide to the beloved Crepe Truck. Bon appétit!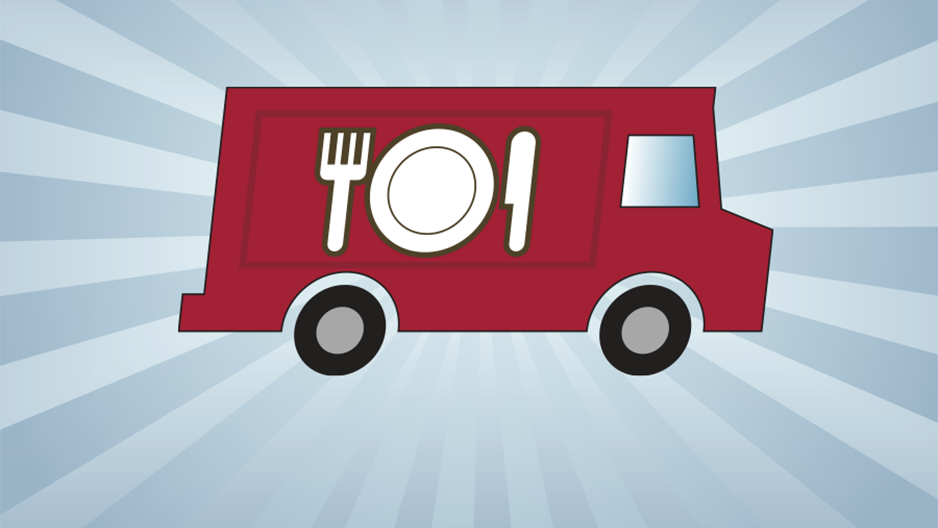 This truck needs no introduction among most Temple Owls—the North Philly–based creperie regularly finds its way onto citywide ranked lists. But if you're a freshman or transfer student (welcome!) who has yet to become acquainted with a delicious powdered-sugar-dusted or feta-sauced crepe, then you're in for a delicious surprise. 
The Crepe Truck, located on Norris Street in front of the Tyler School of Art, is a campus favorite. Literally: It was voted the No. 1 food truck for several years in a row by readers of The Temple News.  
What makes The Crepe Truck unbeatable among students? Could be its fresh ingredients, large portions and low prices. Or the menu, which includes a wide variety of sweet and savory crepes, making it a good spot to satisfy a range of cravings and tastes (next time you're trying to find a place to eat with friends, go straight to The Crepe Truck: less arguing, more crepe eating). 
The savory options are $6, with choices ranging from the Dozer (ribs with barbeque sauce and ranch dressing) to Madi's Veggie (vegetables, mozzarella, feta, pesto and pineapple). You can also make your own savory crepe by choosing a meat (everything from sirloin to lamb to seafood) and toppings (each one includes mozzarella, onions, green peppers, tomatoes, broccoli and sauteed spinach but can be modified upon request). 
The sweet options—only $5.50—include both healthy choices such as fresh fruits and all things indulgent. Items like the S'mores crepe (marshmallow Fluff, graham crackers and Nutella) or the Berries Cheesecake crepe (cheesecake, strawberries and blueberries) make The Crepe Truck the ideal stop to satisfy a sweet tooth. 
The Crepe Truck also offers fantastic and ever-changing seasonal specials, like last year's Pumpkin Spice crepe and a Valentine's crepe (cheesecake spread, red velvet cake, Nutella and icing—fingers crossed for a similar special this February). 
You probably won't eat that Valentine's crepe outside, but when the weather's a little warmer, the truck's location right by Tyler's grassy hill and the new sidewalk-table setup offer plenty of spots to hang out and savor your food. And in the meantime, The Crepe Truck is definitely worth braving the cold. 
-Hayley Chenoweth & Hayden Sammak