CLA professor's new book, 'The Objects That Remain,' explores life after loss
Professor Laura Levitt reflects on her life through the objects that remain after a deeply personal and violent trauma in her new work of literary nonfiction.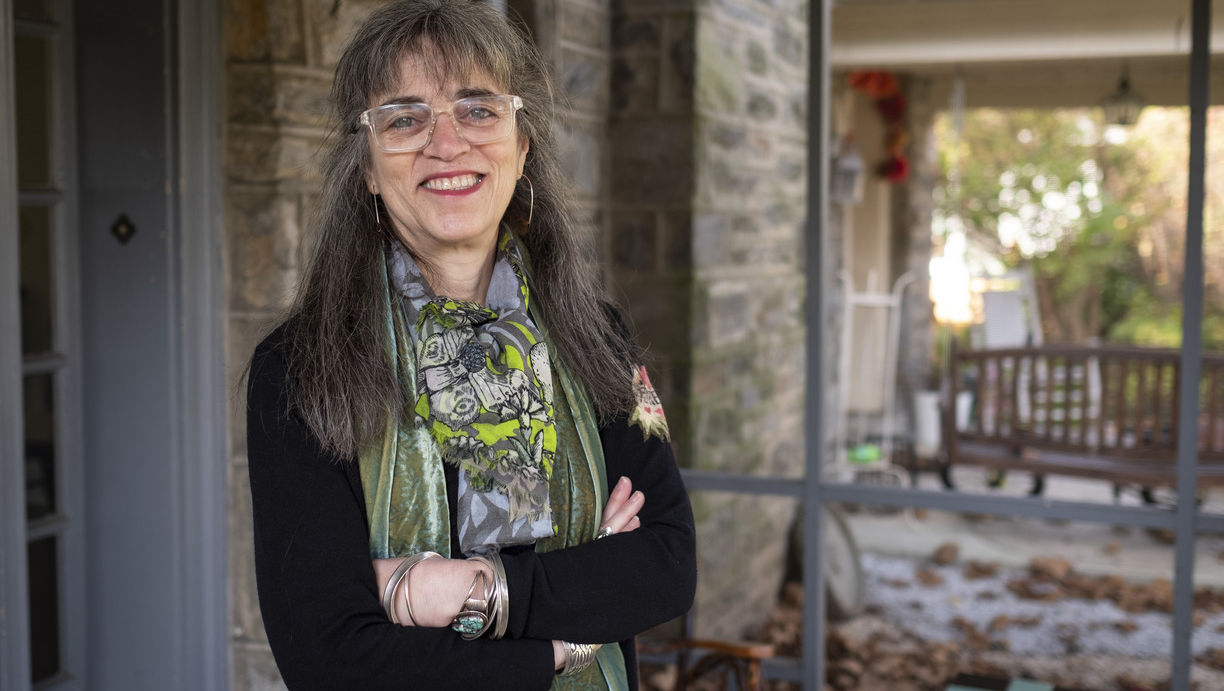 Laura Levitt's expertise is in American Jewish life, gender, memory, the Holocaust, trauma and vistual culture. In her new work of literary nonfiction, the professor of religion, Jewish studies and gender, examines her search for acknowledgment, connection and justice after being raped in 1989. 
Levitt's deeply personal book tells the story of her trauma through the objects that bore witness to that crime and, in doing so, provides a new framework for catharsis. 
Temple Now interviewed Levitt about The Objects That Remain. 
***
"Through these often ordinary articles, we connect to other people, especially those who also live their lives after violence, trauma and profound loss." (p. 15)
Temple Now: What inspired you to write this book?
Laura Levitt: I had been working on Holocaust memory for my last book, American Jewish Loss after the Holocaust, when I learned about a cold case that was reopened after a long period of time. All of the sudden, I started thinking about the criminal investigation of my own case, which had also gone cold. I was raped when I was in graduate school. I'm a person who loves clothing and loves objects and it occurred to me that I had not thought about the material objects that were taken from my home the night I was raped.
I became interested in doing justice to these objects and my memory of them through the act of writing and creative activity. I think writers, artists, historians and journalists bring our gifts to these materials and help tell the stories of those objects. That's how we keep these memories alive and how we honor those who have suffered. The objects make the memories tangible and within our grasp. They help us get back to that time and place because they were there then, and they are in memory with us here now. That's how this began.
***
"These modern relics carry a kind of living presence. They hold traces of the blood, the sweat, the tears of those whose lives were brutally violated." (p. 3)
TN: As part of your research for this book, you had the opportunity to explore the Holocaust Museum's storage facility. What was that like?
LL: Going to that facility for the first time was awe-inspiring. I felt this sort of bristle of the objects—their liveliness. Trying to find language to appreciate the power of those objects, the ways in which they are both numinous, or holy, and evidentiary landed me in the realm of relics. 
To be with these objects was overwhelming and powerful. What makes them animate is the tender care they are given. The people who care for them and know their stories are really what makes them into what I call relics or sacred objects.
***
"This was another afterlife, and it was exhilarating." (p. 10)
TN: In the book, you discuss your afterlife. Can you talk about that?
LL: That first morning when I woke up after the rape, I felt like I was in one of those waking dreams where you can't get up. Then you realize this actually did happen and it was living a nightmare.
Over time, my whole professional life was marked by this moment. I took my doctoral exams. I started writing my dissertation. I got my first job. I did all of these things. And these were the things I thought about when I was being choked. 
The experience of not dying, of actually surviving, is an incredibly heady experience. For me, it was euphoric. I felt like I was on a 20-year high because I got to do what I wanted to do. Sometimes I think; did I die, is this just a dream? But the objects bring me back.
***
"The material traces of the violence done to us may themselves hold the key to a more partial reckoning." (p. 27)
TN: What were you hoping to find upon re-examination of your case?
LL: When I first started out, I didn't know what I wanted to find. I had kind of given up on the law because nothing ever happened. 
I thought early on that there was going to be a final chapter called Nothing Left, but I discovered that it wasn't nothing. I had a copy of my file and I finally got to talk to a sergeant in the Atlanta Sex Crimes Unit. 
She was unbelievably kind and professional. She gave me information that I needed and that conversation was really cathartic. It allowed me to let go of a lot of real anger.
***
"Being heard, acknowledged, recognized, seen, understood—these are all variations on what it might mean to do justice to those who suffer." (p. 28)
TN: Talk about the form of justice you found.
LL: I think we underestimate justice in a profound way when we think that it only happens in a courtroom. We lose track of the things that are most powerful for people who have suffered—to be alone with all of these memories and feelings is really hard. I love this idea of diasporic intimacy as a way in which people who've lost everything can be surprised by tenderness. I experienced that and it kept me going because it was palpable and meaningful. 
***
"And, if we are lucky, we may find our voices in the narratives of others, making all of us less lonely and the world, perhaps, more beautiful." (p. 52)
TN: What is your hope for this book?
LL: My hope for my book is that it might speak to other people who have experienced this. For them to be able to meet someone who understands what happens when you've lost everything and then the possibilities of joy. 
I know that writing is not necessarily redemptive, it's not going to make everything whole again. I don't think you're ever going to be what you were before. So many stories we read are about people who have been harmed and their lives were destroyed. But there are afterlives, and they can be filled with great passion and meaning and power and joy. I want to at least share that as a possibility.
***
Quotes from Levitt's book have been added before each question to illuminate her answers and cast a spotlight on her text.