Birds of a feather flock together
Three graduating students discuss their family connections to Temple and how it has impacted them.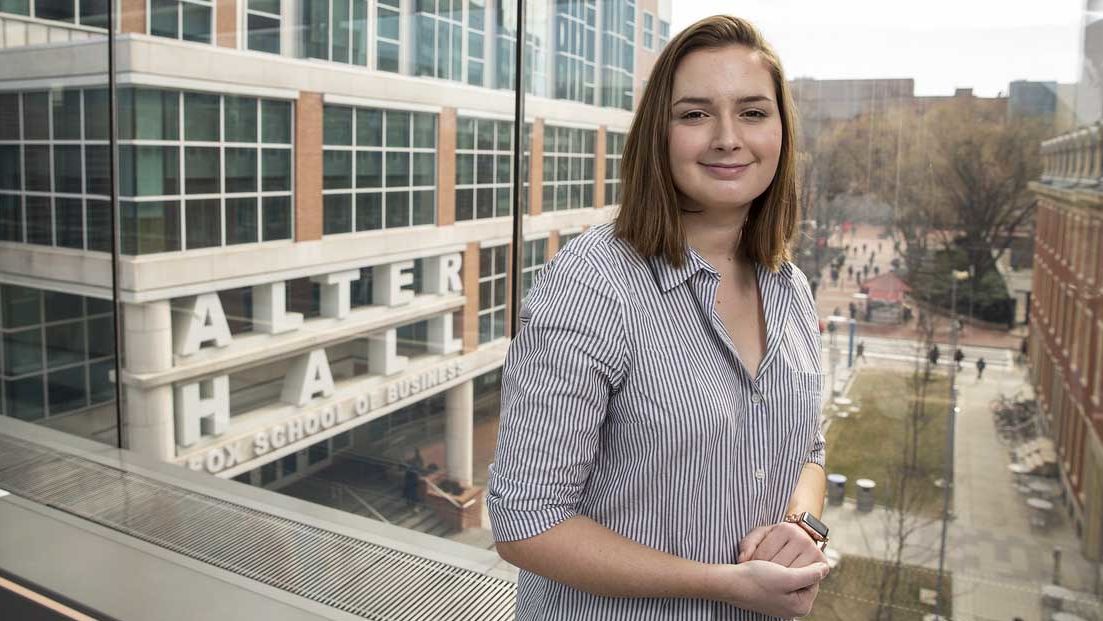 Meredith Orme, Karl Forst and Caroline Ross, all members of the Class of 2021, have more than one thing in common—in addition to graduating this year, they share the title of being Temple Made through and through. These students and their families demonstrate how deep Temple pride runs, and the positive impact it can have on the undergraduate experience. 
My family's love for Temple made me feel like I wasn't going to Temple by myself.
-- Karl Forst, Class of 2021
Seeing triple
Orme, an Honors student majoring in accounting and legal studies, is a triplet. Her two brothers Callum, Class of 2021, and Gareth, CLA '21,  also decided to attend Temple for their undergraduate degrees. 
Orme explained that having her two brothers at the same college really helped during her time at Temple. "Coming into college is a huge transition." Orme said, who hails from Royersford, Pennsylvania. "Having my brothers to lean on during the transition until we found ourselves made it so much easier." 
Gareth graduated in January, but Orme is excited to be celebrating Commencement with Callum. And now Orme's mother, who is also at Temple pursuing a Master of Social Work degree, will have three Owls to be proud of. 
Following in her mother's footsteps, Orme has decided to continue her education at Temple and pursue her master's degree in accounting. "I came in as a freshman excited to do my four years in the city and then leave." Orme said. "But now, I can't imagine living anywhere else. I only applied to Temple for graduate school."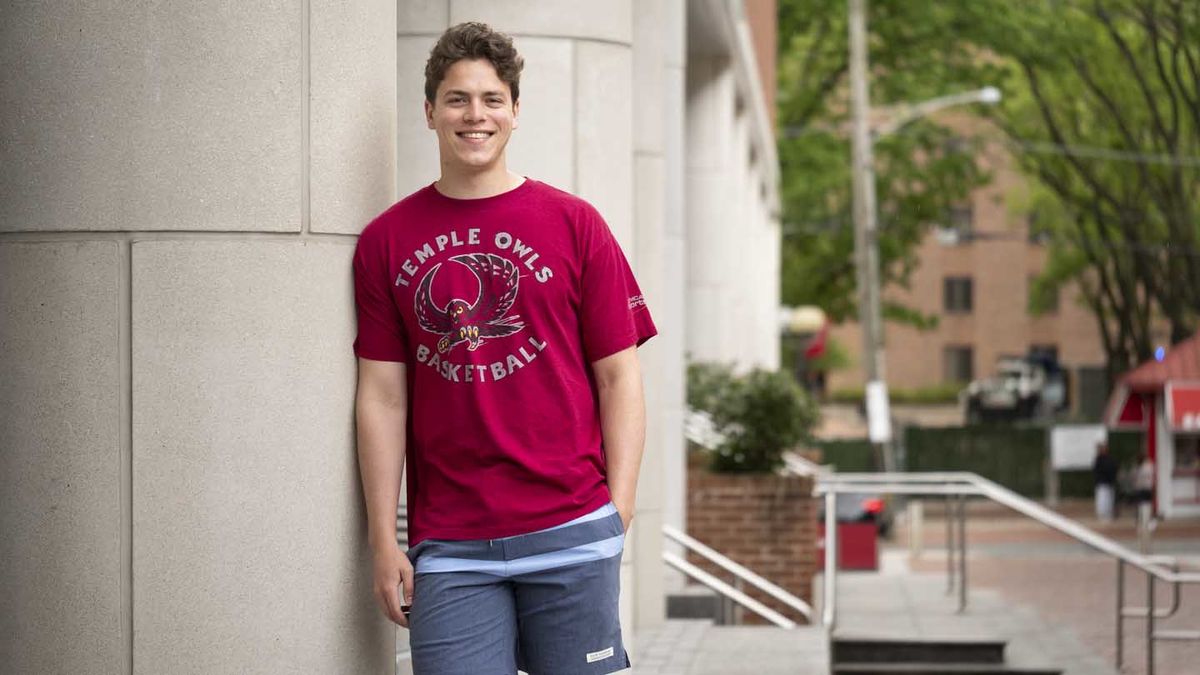 Karl Forst
Raised on cherry and white
Forst, Class of 2021, comes from a long line of Temple Owls—his grandfather, Steve Forst, ENG '63, his parents, Michael, ENG '90, and Suzanne, FOX '90, and his older brother, Marcus, CST '19, all hold Temple degrees. 
"In the earliest pictures of me, I'm wearing a Temple bib, I'm at Temple basketball games with my Nana, and I'm asleep at Temple football games," recalled Forst, an Honors actuarial science major and Gamma Iota Sigma member. 
As members of the Diamond Marching Band, his parents—who met during the band's rehearsals—have cherry and white running through their veins. 
Sharon Forst, Karl's "Nana," is heavily involved in Temple activities. "My Nana is, many say, the biggest Temple fan of us all," Forst said. "She always has season tickets to the Temple basketball games." 
Forst also recalled fondly the year he, as a sophomore, was able to spend living with his brother, who was a senior. "It was one of the greatest years of my life and an incredible opportunity to share that college experience with a sibling," Forst said. "I'll never forget it." 
Having a family that was Temple Made instilled in Forst a special connection to his family during his time here. 
"My family's love for Temple made me feel like I wasn't going to Temple by myself." Forst said. "That's really one of the greatest feelings—when your family has your back and supports you, but also loves the college you go to."

Caroline Ross
A medical school legacy
The Ross family has a Katz School legacy. Caroline Ross, Class of 2021, is graduating from the Lewis Katz School of Medicine this semester, following in the footsteps of her family. Her mother and father, Gerald, MED '86, and Lisa, MED '87, as well as her older sister Casey, MED '18, all attended medical school at Temple. 
Ross said her parents' and sister's experiences at medical school impacted her decision to pursue her degree here. 
"I think I had a better insight into Temple's medical school because my family had been there," Ross explained. "Hearing about the positive experiences my sister had there, having just gone through the first couple years of medical school, and even hearing the stories from my parents about their time years before helped solidify my decision."
Next year, Ross will continue using the skills she has learned at Temple at the Boston Medical Center, where she will continue to work with underserved populations, something that is really important to her. 
Ross's younger brother, Luke Ross, will be carrying on the Ross legacy this summer, as he starts his medical school journey at Katz. 
"I think Temple is the best place to get trained to be a doctor and I'm so proud to be graduating from here," Ross said. "I know my sister and parents feel the same, and hopefully my brother will too!"
These Temple connections have proven to be invaluable and provided a different perspective for Orme, Forst and Ross during their time as students. Temple Made through and through, these three graduating students and their families know the meaning of Temple pride. 
—Hannah Church