Temple grad's multimedia experience brings him to TikTok
Lawrence Watling has worn many hats in the six years since he graduated from Temple—and his most recent endeavor has brought him all the way to TikTok.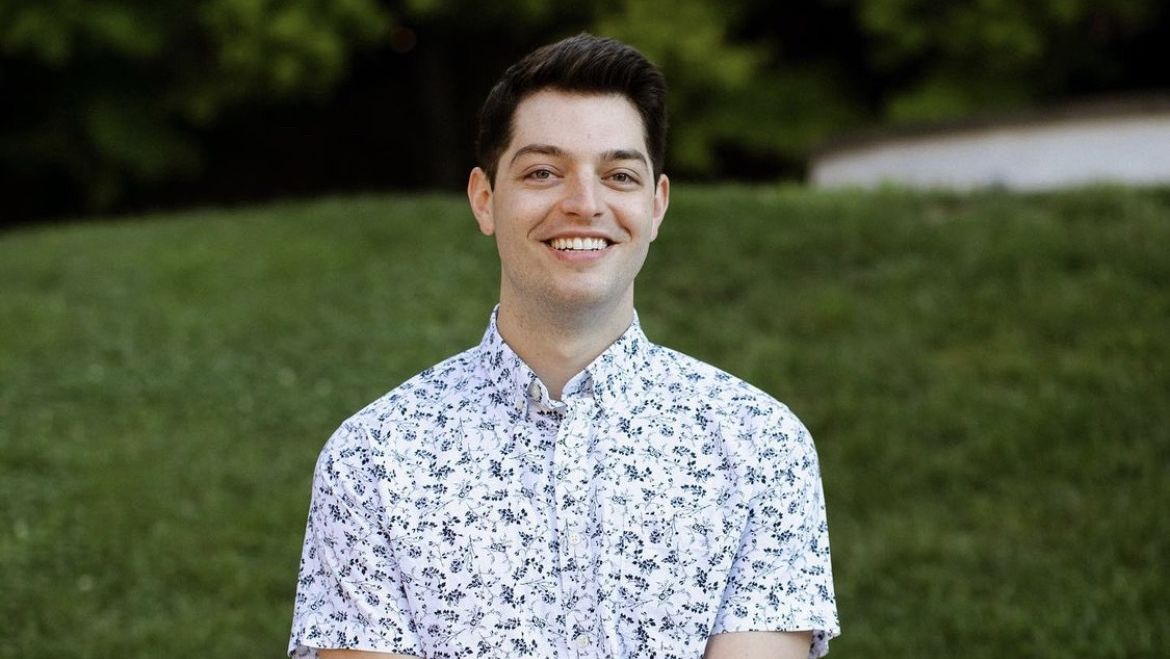 Lawrence Watling's career has been anything but linear—and he's just getting started. He's worked in executive education, been an on-air personality, landed an international marketing role at Atlantic Records, and, most recently, became an industry education specialist as part of global business marketing for TikTok.
As part of the industry education team, Watling, KLN '15, "educates the world on TikTok" from a business perspective, he said. One of the most influential and fastest-growing entertainment platforms in the world, it presents a huge promotional opportunity for brands both big and small. 
"We're educating brands, agencies and businesses of all different sizes on how TikTok is different, how to think about TikTok, how to advertise on TikTok, how to create on TikTok [and] literally everything from every corner of TikTok," Watling said.
Watling began his media journey in radio and it was his passion for the medium that first brought him to Temple. He is originally from Long Island and attended one of the few high schools in New York with an FM radio station. He began his time on the air when he was only in his first year and by his last, he was the station's manager. 
Watling wanted to study at a college where he could get on the radio right away, but found that many schools excluded first-year students from being on the radio. When he got in touch with professors and directors with WHIP Radio at Temple, however, they were more than happy to include him. 
There was no shortage of opportunities for Watling at WHIP. He became an on-air personality in his first year, entertainment director in his second and assistant general manager in his third. "WHIP Radio was my entire life for most of college," he said. 
He led WHIP's top 40 broadcast,Temple Pulse, directed 16 on-air radio programs, covered concerts in the area and DJed for major Temple events. "I think WHIP is really well-connected to the way that the school does big events. When we had Welcome Week and Spring Fling, we were the ones that were running the music," Watling said. 
"It was a really good opportunity to get out in front of the school and in public, instead of just being in the corner doing your thing. There was so much good integration with public events, and [it] was run really professionally," he added.
He even got to host his own show, Watts on the Weekend, and led a promotional team who would get tickets for shows at local venues to give out during his show. "It was like our own version of a major station," he said. Watling also ran radio ads for businesses around campus, such as Richies. "It was professional-level work we were doing. WHIP radio is phenomenal."
After graduating with a degree in media studies and production from Klein College of Media and Communication, Waitling continued pursuing his passion for radio, while also beginning his career in executive education, delivering educational programs for executives and CEOs. While working in executive education at the Wharton School of the University of Pennsylvania, he also became an on-air personality at the former CBS-owned, 96.5 AMP Radio in Philadelphia. 
Working these two very different jobs, he realized that his varied experience would stand him in good stead in lots of jobs and industries. His position at TikTok matches his background in education and he is excited by the work he gets to do. "I feel really grateful and it feels surreal, still, when I talk about what I do," he said. "Everyone is so smart here. My favorite part of working at TikTok is the opportunity to work with such brilliant minds. It makes it even more fun as innovative ideas and projects get executed each day." 
According to Watling, it is important to keep up with the ever-changing media landscape—and with an app that is as new as it is unique, there is a lot of exciting work to be done."TikTok is unique because it's the only true user-focused entertainment platform. We're redefining how videos are consumed and how brands can connect with and find new communities," he explained. "The 'For You' page is different for each user and that makes the content more enjoyable, interesting and engaging. The days of FOMO-inducing influencers are dwindling and we're focused on providing a platform that amplifies the voices of communities and people around the world."
Watling's dynamic career path has been reflective of the abundance of opportunities that are possible after graduation, even the ones you might not expect. "You don't have to have it figured out. Just keep working towards what feels right and what you want to do. Don't feel like you have to graduate and have it all figured out. Lean into the uncertainty," he said.
—Corinna Boeck