Two Owls find a way to assist the Afghan people at the Philadelphia airport
Translation becomes an act of care for two Temple University community members who are connected to the Afghan community in different ways.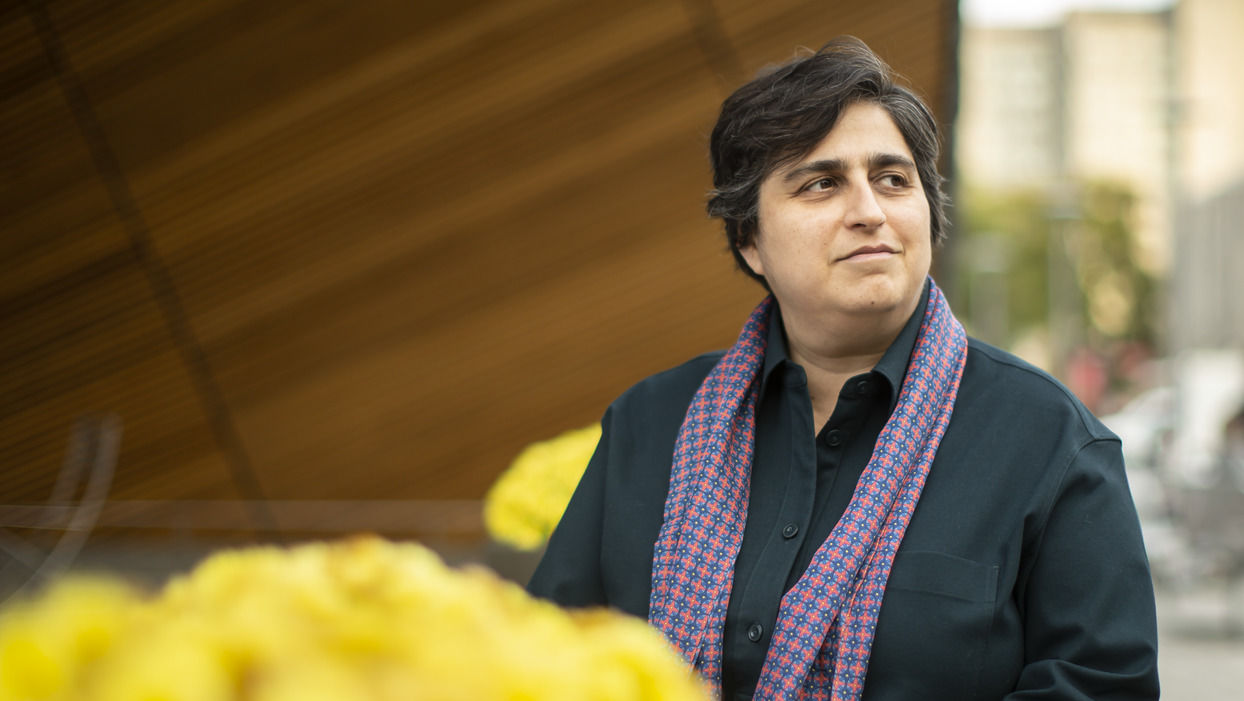 At the end of August, the Office of the Mayor and the Office of Immigrant Affairs in Philadelphia asked Temple's Office of International Affairs to put out a call for volunteer interpreters. The city needed native speakers of Dari, Urdu, Pashto and Farsi at the Philadelphia International Airport to assist evacuees from Afghanistan who were fleeing the violence that erupted in their country. Philadelphia's airport was the second chosen by the White House to receive the refugees. 
Temple Now spoke with two members of our community who were eager to help the newly arriving Afghans.
Wazhmah Osman is an assistant professor in the Media Studies and Production Department at Klein College of Media and Communication. Her areas of expertise are global media, media and reporting in conflict zones; feminist media ethnography and women's rights; and race/ethnic minorities/immigrant representation in the U.S. and abroad. Osman used both Dari (a dialect of Persian) and Pashto while volunteering. 
Sepehr Pirasteh is a PhD student in music composition in his second year at Temple. Originally from Iran, he studied at the University of Art in Tehran before moving to the United States in 2017 to get his masters in orchestral conducting and composition at Central Michigan University. Pirasteh spoke with refugees in Farsi.
Temple Now: Why did you want to volunteer?
Wazhmah Osman: I know what it's like to be a refugee. My mother, siblings and I came to the United States during the first wave of Afghan refugees during the Cold War and the Soviet Afghan War. We had to leave everything behind, including my father. It took four years for us to get American visas so we stayed in a refugee camp in Pakistan on the border of Afghanistan.
When I learned about the opportunity to help at the airport, I reached out to my cousin and a friend of ours [to tell them about it] because we had so much sadness and anxiety over what was happening; volunteering felt like a really good way of channeling it.
Sepehr Pirasteh: Culturally, Afghans and Iranians are very close and we have a lot of shared history with each other. When I saw the news I was really sad to see what was happening to the Afghan people. Iran has a lot of Afghan immigrants. I felt very close to this situation and I wanted to be there for them and be as helpful as I could. 
TN: What was it like at the airport?
WO: The airport scene was organized chaos. There were different stations set up for all the things the refugees would need to do. The airport organizers made everyone comfortable by being culturally sensitive even down to small details like using the bathroom. In Muslim countries, many people use what's called a lota to wash yourself after going to the bathroom. In urban areas people have bidets. They brought in a lot of watering cans and put pictures up to show how to use a toilet because some of the refugees from rural areas may not have access to modern plumbing and toilets.
SP: There were a lot of amazing people helping at the airport. A lot of Afghan people had traveled from other places to be there and I saw other Iranian students. I think this was a really important time for all of us to be there and help each other out.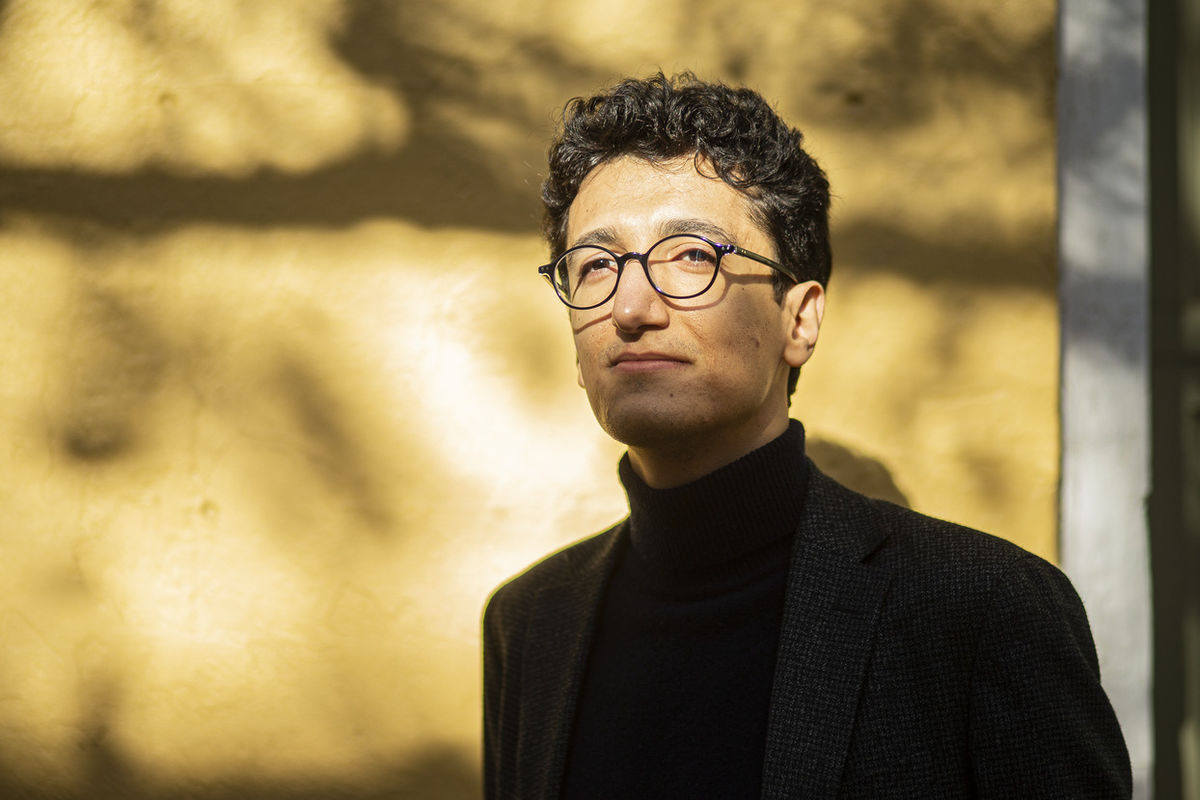 Boyer doctoral candidate Sepehr Pirasteh feels close to this situation, partly because Afghans and Iranians have a lot of shared history. (Photo by Ryan S. Brandenberg)    
TN: What were the Afghans like when they arrived at the airport?
WO: Most of them came with nothing but shopping bags. They were in really bad shape, everybody was very malnourished. Women in their late teens or early 20s looked much, much older. That's the impact of war and harsh living conditions. They were very upset and worried. A lot of the refugees I spoke to while translating would ask, "What's going to happen to us? Are they going to provide support? Are we going to have jobs?" We couldn't answer their questions beyond knowing that they would be taken to the Joint Base McGuire-Dix-Lakehurst in New Jersey.
SP: Something that I think is important to say is that many of them were fluent in English. Many had worked with the U.S. Army. I saw a lot of educated people, some of them were engineering students, some of them were medical students.  
TN: What did you do at the airport?
SP: Interpreters had to wait at a certain area of the airport where the evacuees were coming so we could assist them with their COVID-19 test and with immigration paperwork. Even if I didn't need to do any translation, I was so happy that I could talk to them and ask how they were feeling. In between they had a little rest and then we had personal conversations in Farsi.
TN: What do you think is the most important thing for people to understand about refugees?
WO: I always say nobody wants to become a refugee, nobody wants to leave their homeland and go someplace where everything is unfamiliar and they don't know the language. Things have to get really bad for people to get to that point.
TN: What was your most positive takeaway from the experience?
SP: I was just happy that I could provide a little bit of hope. I felt this necessity to be there. I can speak the language, therefore, I have to be as supportive as I can.
WO: One thing that was really impressive was the generosity of Americans. There were stacks and stacks of disposable diapers, blankets, clothes and all kinds of things people might need. It was heartbreaking and heartwarming at the same time.