Temple launches new campus safety enhancements
Renowned 21st century policing expert Charles H. Ramsey to conduct an audit of campus safety services, and RAVE Temple Guardian mobile safety app will launch Feb. 14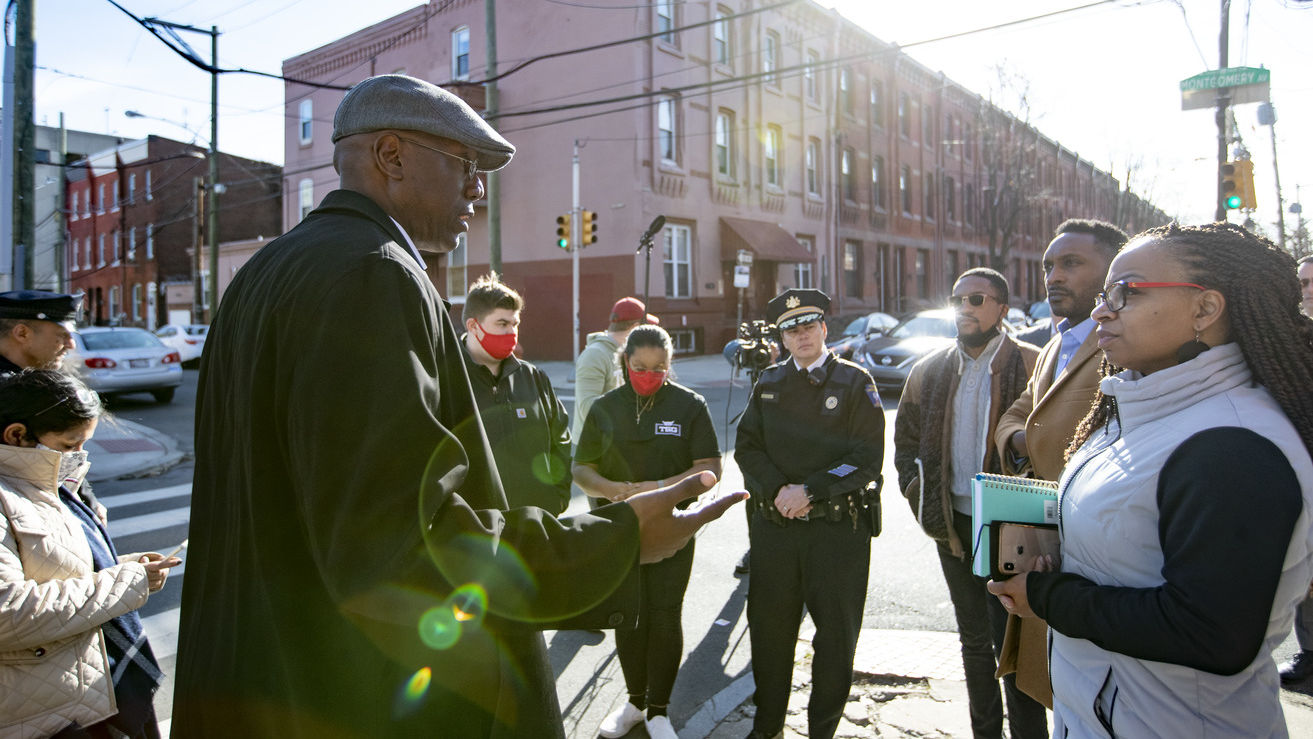 In late November, Temple University President Dr. Jason Wingard reaffirmed his commitment to ensuring a safe environment for all members of the campus community. Today, the university announced the next steps in its anti-violence efforts, designed to help protect Temple's students, staff, faculty and North Philadelphia community members.
Beginning immediately, the university will partner with the former commissioner of the Philadelphia Police Department Charles H. Ramsey, who will audit all of Temple's current campus safety services. Ramsey's tenure as commissioner, from January 2008 to January 2016, saw the city's homicide rate drop 37% while violent crime decreased 31%. Ramsey previously co-chaired President Barack Obama's Task Force on 21st Century Policing.
"Charles Ramsey is one of the most decorated police commissioners in recent history, and his track record speaks for itself. His work in Philadelphia and with President Obama has been well-documented, but he also had great success leading police forces in both Chicago and Washington, D.C.," said Dr. Wingard. "We are committed to enhancing safety around campus and Commissioner Ramsey's expertise will be key to ensuring that we are on the right path."
In late December, the President hosted his first listening session on campus safety, walking and speaking with students, parents, landlords and Temple Police Officers. President Wingard also has formed a Task Force on Violence Reduction Strategies, which will be used to keep key constituents, including parents and North Philadelphia residents, engaged in enhancing safety. The task force is one of many efforts designed to help elevate Temple's anti-violence research and programs and to devise new solutions to help address Philadelphia's gun violence epidemic.
"The answers to solving this crisis can be found only by harnessing the collective expertise of the entire Temple community," Wingard said. "This is all hands on deck and through the Task Force on Violence Reduction Strategies, we will bring together voices from across Temple and Philadelphia as we work together toward real, tangible solutions."
RAVE Temple Guardian app to launch next month
Beginning Monday, Feb. 14, the university will launch RAVE Temple Guardian, a new, one-touch personal safety mobile app. Students will use the app to connect directly with Temple University Police, enabling them to request both virtual or physical escorts and to report any suspicious activity. Temple will encourage all students, faculty and staff members to download the free Guardian app at the App Store or Google Play.
"We believe that the RAVE technology has the potential to be a gamechanger for the Temple community," said Charlie Leone, executive director of public safety. "No one should ever have to feel unsafe while on campus and this ensures that wherever our students go, they can be reassured that help is just a click away."
Additional campus safety enhancements are already underway, including
a 30% expansion of FLIGHT, Temple's on-demand evening shuttle service, which added two new shuttles for the spring semester. A rider survey is underway and will be used to inform further improvements.
technology enhancements are being installed on campus including additional lighting, cameras, and emergency phones.
the number of Philadelphia Police Officers patrolling nearby areas has been doubled.
new Temple police officers and trainees are being hired following January recruitment efforts. So far, four new police officers are on patrol, six individuals have been hired as officers or trainees, and 12 more already-trained officers have begun the interview process. With an additional 70 applicants, Temple hopes to have a sizable number for its next police academy.
a highly successful, day-long hiring event was hosted for Allied Universal, Temple's on-campus security provider, to help it increase its force. 
Temple University Hospital continues to look at gun violence through a different lens with its Temple Safety Net, led by Amy Goldberg, surgeon-in-chief for Temple Health and interim dean of the Lewis Katz School of Medicine, and Scott Charles, trauma outreach manager. A number of its innovative outreach programs, like Cradle to the Grave, Fighting Chance, and Safe Bet, continue to help reduce the number of Philadelphians who suffer firearm injuries.
Temple University will continue to provide regular campus safety updates as new measures are adapted and changes are implemented. For more information on safety at Temple, please visit the university's safety website.