Historic markers ignite pride for Women's History Month, again
These signs, first posted at the start of the coronavirus pandemic in 2020, have been re-premiered to celebrate the accomplishments of notable Temple alumni and faculty for Women's History Month.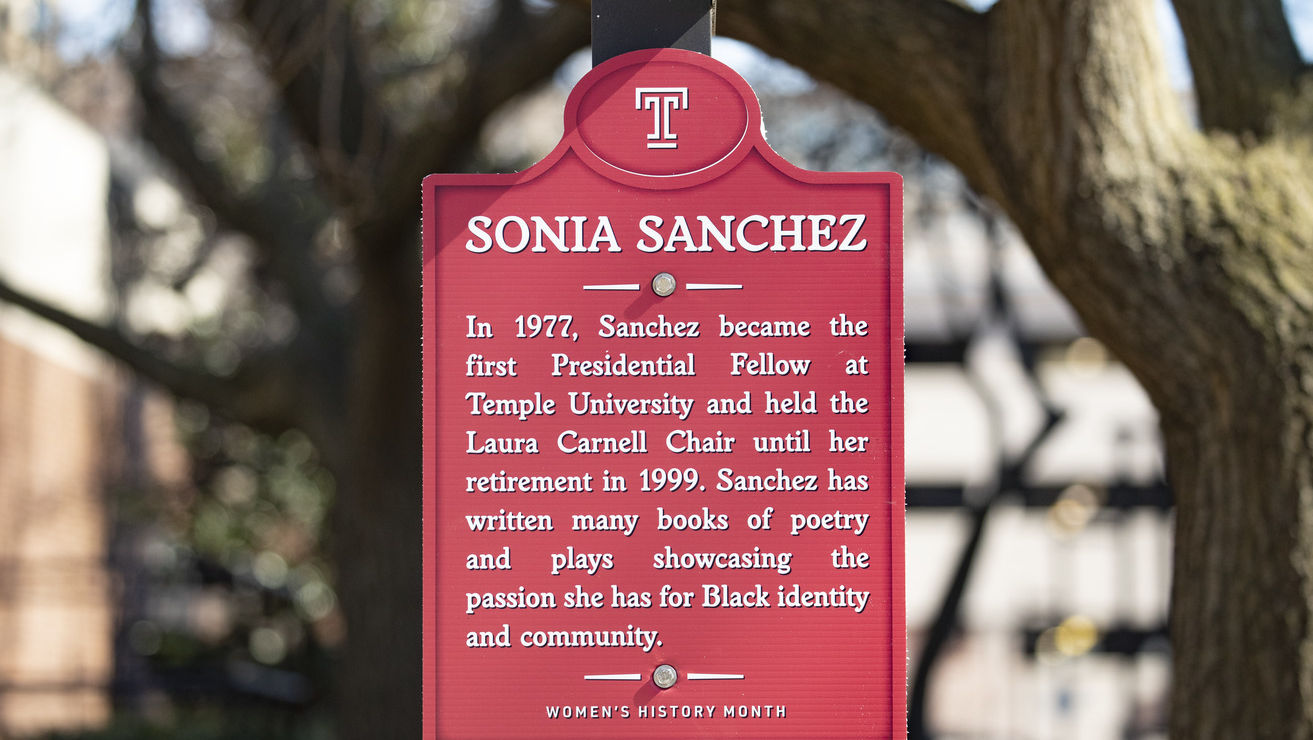 These signs honoring notable women in Temple's community first made an appearance on campus in March 2020, at the same time that campus transitioned to remote operations due to the emergence of coronavirus. Back for 2022, we hope you'll take a moment to appreciate them and the exceptional women they honor.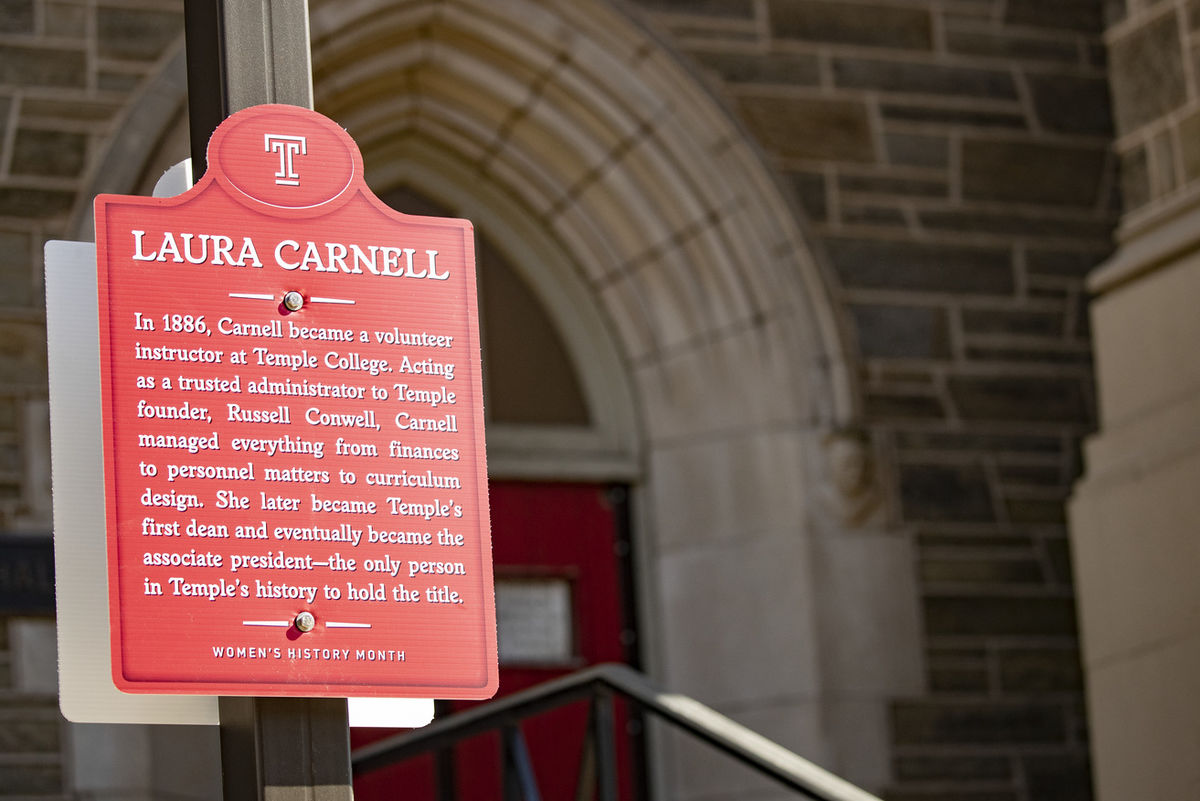 Laura Carnell
Carnell was actively involved in Temple's community for more than 20 years in multiple roles, and rose through the ranks, working her way up from serving as an administrator for Russell Conwell to later becoming the first female dean and associate president. She also played an integral part in founding the Women's Department of Temple College and was named to the Philadelphia Board of Education in 1923.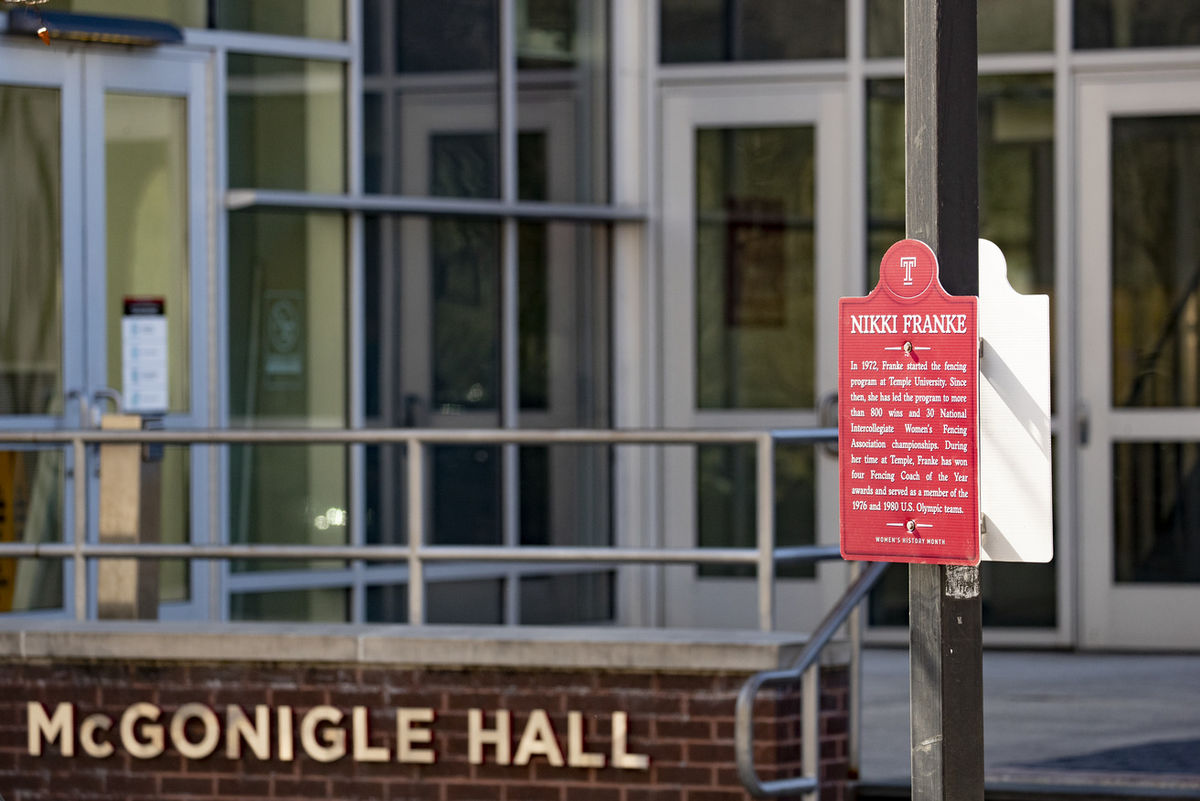 Nikki Franke, CPH '74
Franke is a professional fencer and fencing head coach at Temple, where she started the program. She boasts a long list of notable achievements, including competing in the 1976 and 1980 Summer Olympics, receiving the U.S. Fencing Association Coach of the Year Award four (!) times, and co-founding the Black Women in Sport Foundation.




Sonia Sanchez
A leading figure in the Black Arts Movement, Sanchez has written more than a dozen books, short stories, essays, plays, children's stories and more. Sanchez came to Temple in 1977 as the university's first Presidential Fellow and held the Laura Carnell Chair until her retirement in 1999. She was also named Philadelphia's first poet laureate. Currently, Sanchez serves as a poet-in-residence for the university.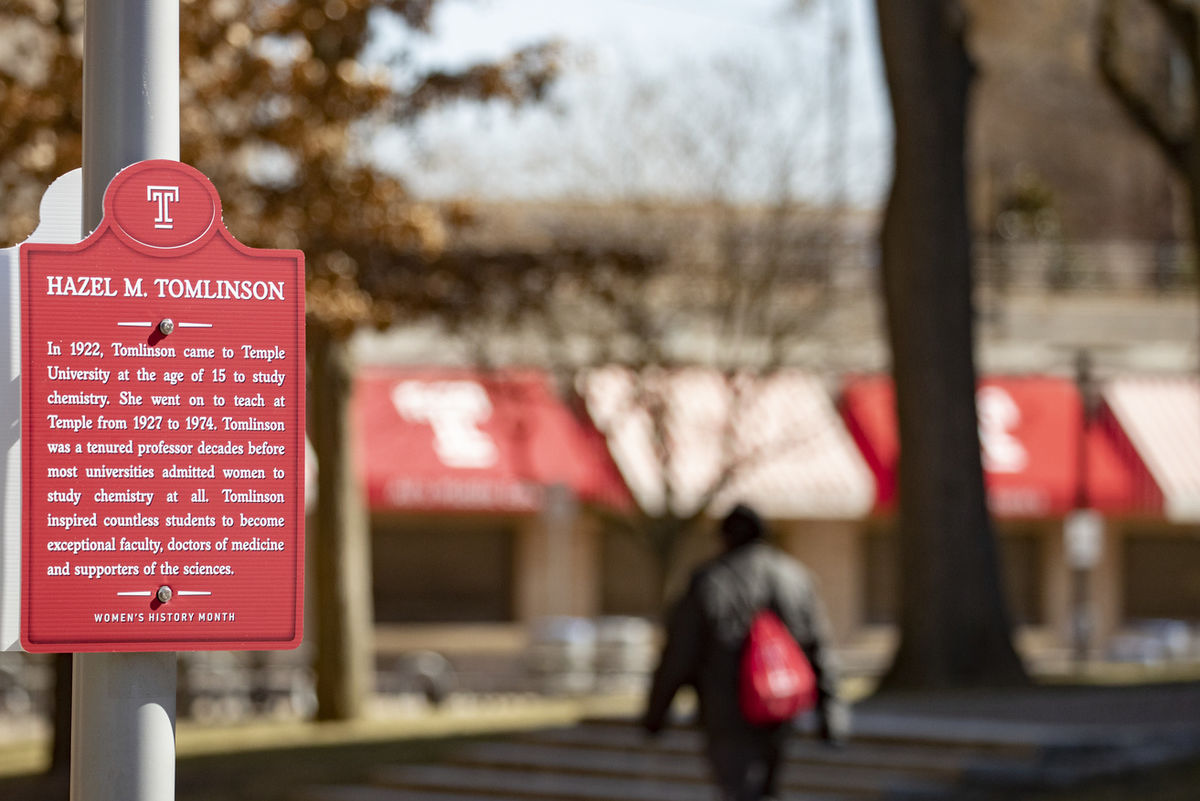 Hazel Tomlinson
Tomilson was a pivotal figure at Temple from the age of 15. She served as a tenured professor before many universities recognized women in chemistry. She tirelessly worked to inspire, train and mentor students and faculty members, and her legacy continues to this day.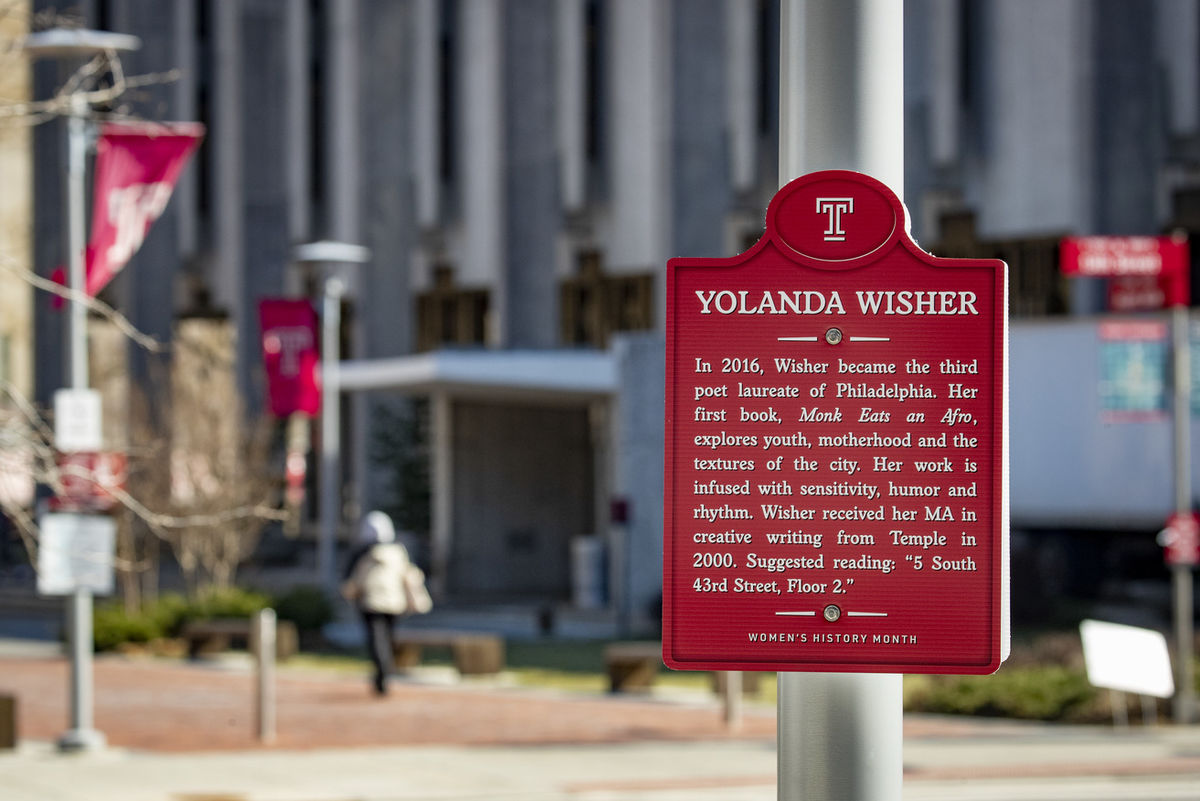 Yolanda Wisher, CLA '00
Wisher is a Philly-based poet, singer, educator and curator. She is active in Philadelphia's arts community, and has contributed works to the Cherry Street Pier and Delaware River Waterfront. Wisher is known for creating musical, playful and brutally honest works on the topics of intimacy, power and identity, and in 2016 she was named the third poet laureate of Philadelphia. Wisher received her master's degree in creative writing from Temple in 2000.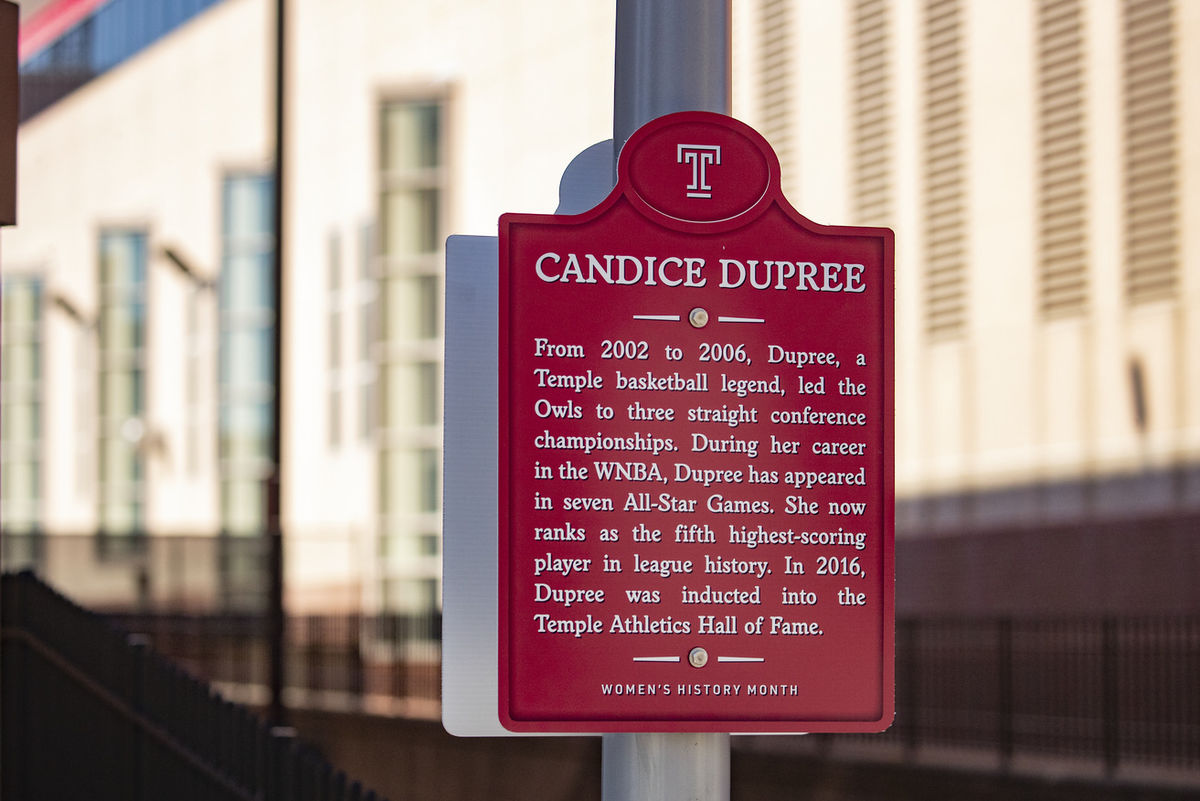 Candice Dupree
Dupree played basketball at Temple from 2002 to 2006, and currently plays for the WNBA. During her time at Temple, Dupree was critical in helping Temple win three conference titles, 73 games and maintain a 27-week appearance in the national rankings. She is regarded as one of the most talented players of all time at Temple, and has been inducted into the Temple University Athletics Hall of Fame.


Be sure to tag us on social media in honor of Women's History Month on
Instagram
,
Twitter
and
Facebook
.