The ultimate list of grad photo spots
Take a picture before you graduate; it'll last longer.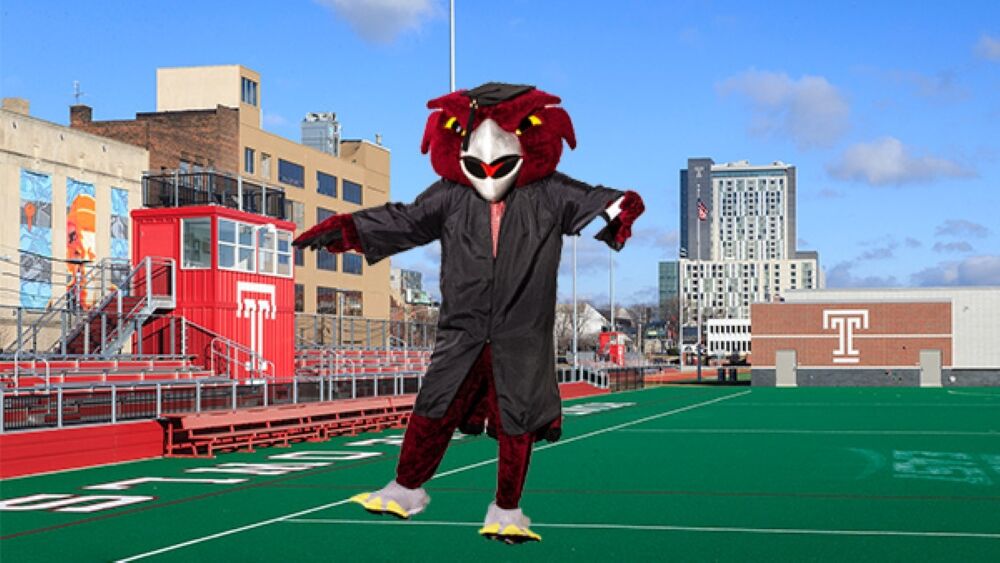 This story was updated on April 10, 2023.
As we gear up for graduation, it's time to get some memorable photos to honor our time here at Temple. We've compiled the list of the best locations for showing off your cap and gown (with a special appearance from our very own Hooter)!
 

Bell Tower
It might go without saying, but the Bell Tower is a Temple icon, and the site of many of the events you'll hold dear among your memories for years to come.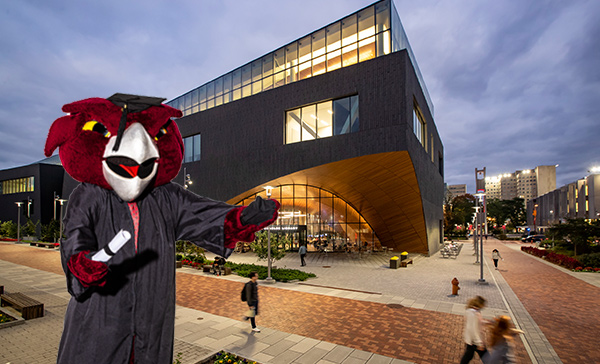 Charles Library
Campus' newest building provides awesome wooden arches and a cool glass exterior for a background with a modern aesthetic.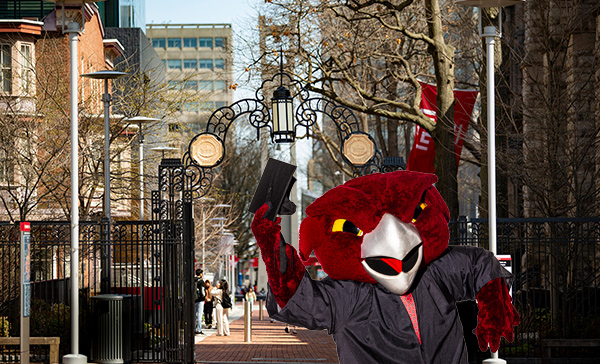 Polett Walk Gate
The Pollet Walk Gate is like Temple's doorway, warmly welcoming new students into the campus and embracing graduates as they bid farewell (for now, anyway).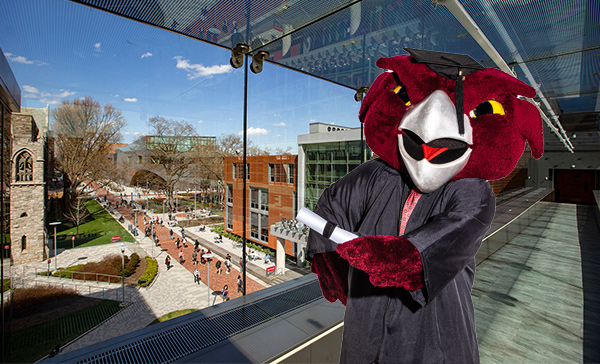 Sky Bridge at Fox
This cool geometric space is easily one of the best places to get a well-lit shot, because who doesn't love a picture with good lighting?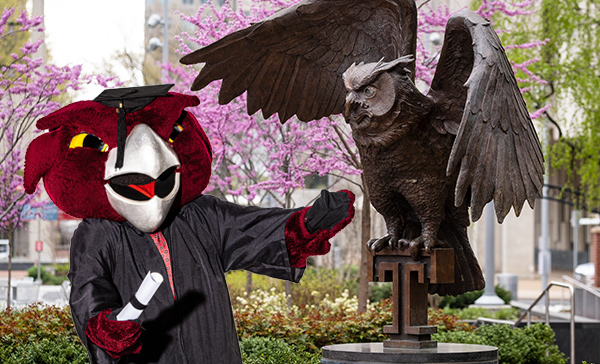 Founders Garden/Owl Statue
A sentimental spot to take photos, this traditional favorite comes complete with natural landscaping and our beloved owl mascot.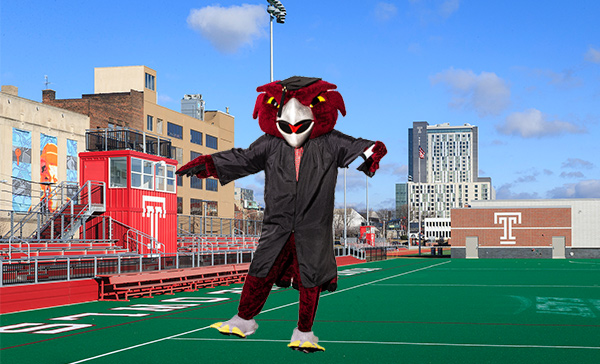 Sports Complex
With over 10 acres of land, the sports complex has plenty of room to romp around and a couple of different "T's" to choose from as a backdrop.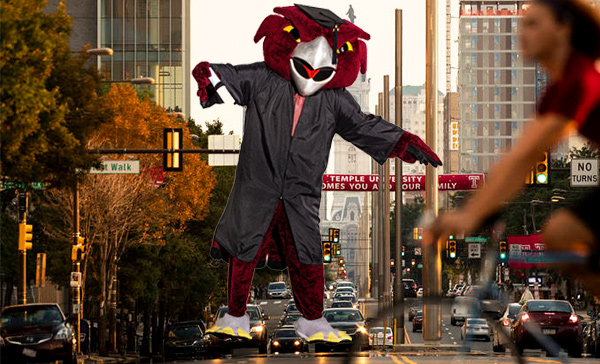 Middle of Broad
The middle of Broad Street is a great place to get a dynamic shot, and it provides a more complete picture of your college hometown, with City Hall looming behind you. But be careful and keep your eyes on the traffic lights.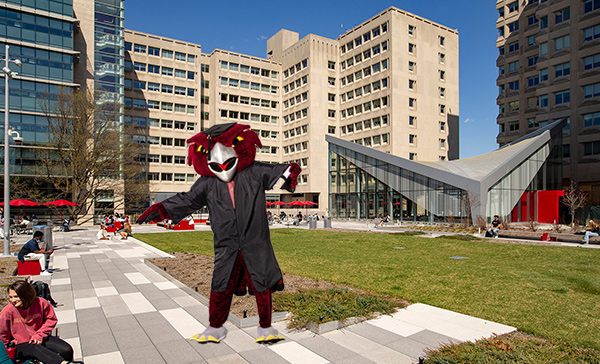 Mazur Hall Terrace
The newly completed Mazur Hall Terrace is Temple's newest picturesque location, complete with green spaces and the city skyline.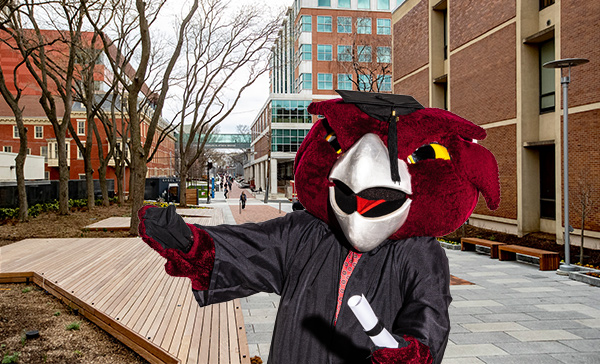 Liacouras Walk 
Home to an eclectic variety of campus' buildings, Liacouras Walk is one of the best places to get a photo with a dynamic campus backdrop.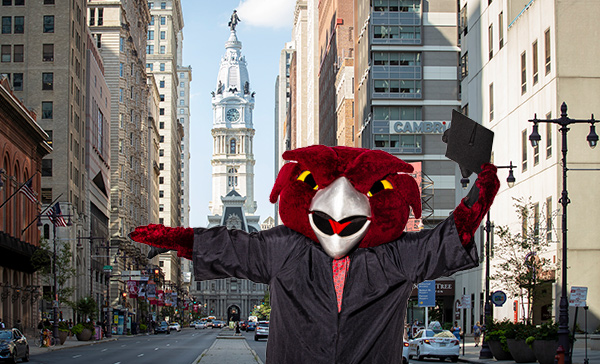 City Hall
After checking out all of the above campus locales, head down Broad Street. Philadelphia is our city, and there's no better way to represent that than a picture with this city landmark.