Temple student Shawn Aleong named to President Biden's Committee for People with Intellectual Disabilities
In this role, the sophomore Fox School of Business student hopes to continue to advocate and bring about change for persons with disabilities.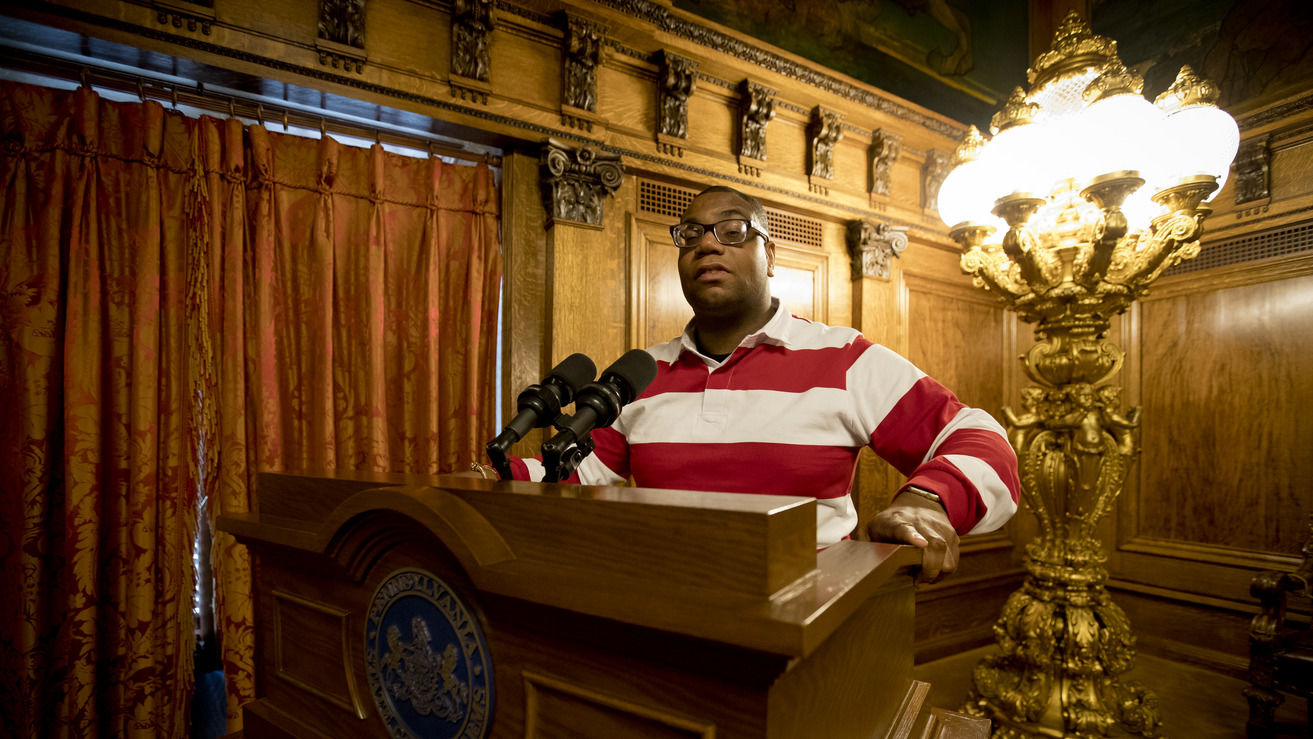 Shawn Aleong has a nickname at Temple University: mayor.
On a midday walk on campus that starts at the East Gateway and goes to the Fox School of Business, Aleong is guaranteed to say hello to no less than five peers or faculty members. He is likely to even stop and hold court with a few of them.
The nickname is indicative of the infectious optimism and gregarious personality that defines Aleong. Though he lives with cerebral palsy, the sophomore legal studies major is unabashed in his belief that his disability can be a driver for positive change.
"For me, my disability is not a curse. It's not a handicap. It is a gift so that I can help implement change," Aleong said in a 2019 interview.
Today, Aleong is closer than ever to ensuring that the change he seeks becomes a reality. On March 11, he was appointed to serve on President Joe Biden's Committee for People with Intellectual Disabilities.
"It was just an amazing feeling," Aleong said. "Honestly, I feel like it is hard to explain. If I had to explain it, I would say that it felt like I woke up, and now I am closer to my dreams."
The committee has 21 citizen members who serve two-year terms. The committee includes members who reflect the diversity of America and includes people with intellectual disabilities and their family members, researchers, service providers and other professionals, community and business representatives, and systems advocates.
The work that Aleong will be undertaking as a member of the committee is familiar to him. He has gone to Washington, D.C., and Harrisburg to advocate for people with disabilities. He even testified in Harrisburg in July 2021 and February 2022 in support of PA House Bill 726, which would require that students learn about disabilities as a part of their school curriculum.
He serves on the Philadelphia Police Advisory Commission, which reviews the Philadelphia Police Department's policies and procedures and provides recommendations to the mayor for improving policing. He also is part of the board of advisors for Temple University's Institute on Disabilities.
However, according to Aleong, serving on the President's Committee for People with Intellectual Disabilities will be his first opportunity to bring about change on such a large, national level.
"It is really important to me because I can make change on a national level for people like myself," Aleong said. "I always say that we cannot have a full operating democracy without people with intellectual disabilities. We cannot call this the land of the free when still we have people with disabilities being discriminated against."
In the weeks and months to come, Aleong expects to receive more details on what responsibilities he will be charged with as a member of the committee. The group is also expected to convene for regular meetings.
For Aleong, being named to the committee was just part of a whirlwind month of March. He capped off the month by becoming an official member of the Pi Rho chapter of the Alpha Phi Alpha fraternity.
"March came in like a lion for me, and it went out like a lion for me," Aleong said. "I live by the Alpha Phi Alpha motto, and I'm going to do my best to bring about a major impact on people with disabilities."