Remembering Theresa A. Powell
Temple University's vice president for student affairs is remembered for the profound impact she made on students and peers throughout her storied career.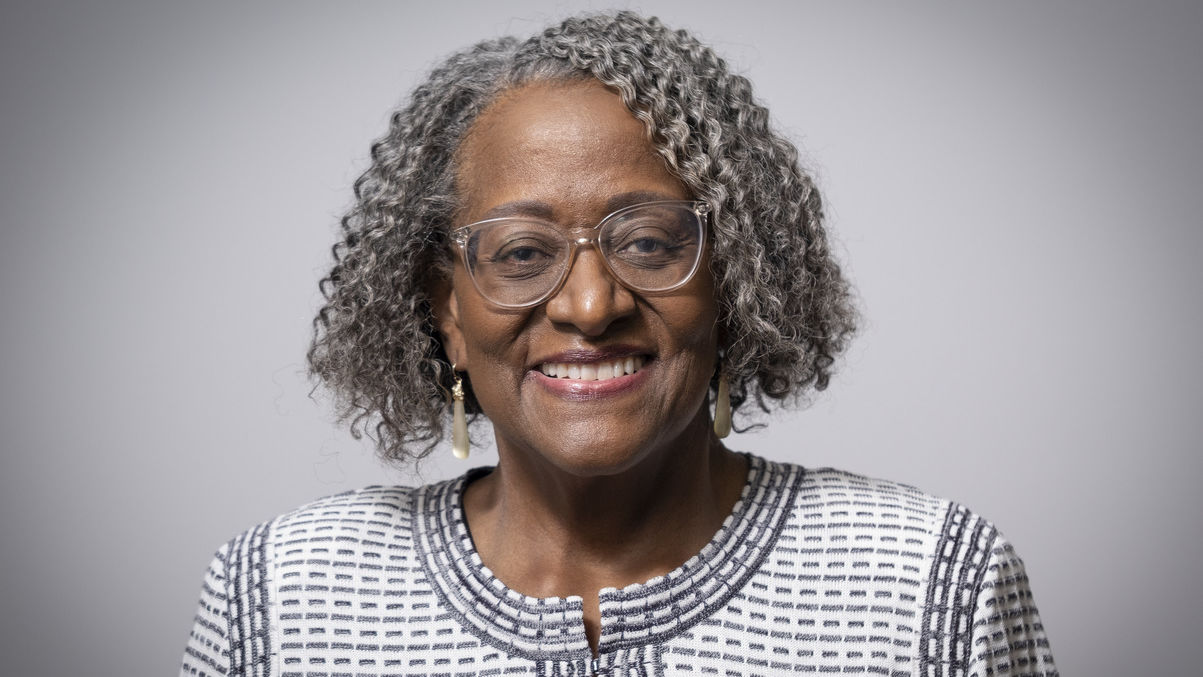 Temple University's Vice President for Student Affairs Theresa A. Powell passed away unexpectedly on Monday, Jan. 2, while visiting family in her native state of Texas. She is remembered as one of the architects behind the university's Division of Student Affairs and nationally as a pillar of the student affairs profession. 
"Dr. Powell was the epitome of excellence and elevated the lives of many at Temple University," said President Jason Wingard. "She was passionate about student success and kept them at the forefront of her work for decades. She will be missed and her legacy will guide Temple and the Division of Student Affairs long into the future."
Powell joined Temple in 2002 as its vice president for student affairs after serving in the same role at Western Michigan University, where she was also a tenured professor. It was under her leadership that the Division of Student Affairs really started to develop its identity. 
Upon Powell's joining the university, then-President David Adamany laid out very specific expectations for her role at Temple. 
"He said, 'We need you to change Temple from a suitcase campus to a residential campus. People go home on the weekends, and I want students to stay on campus on the weekends,'" Powell recalled in a 2022 Temple Now story. "I remember saying, 'Why would they stay here? There's nothing to do, and there's no place for them to go.' And he said, 'Exactly. That's why you're here.'" 
Over the next several years, Powell worked diligently to reimagine the Division of Student Affairs, developing programs that would help create the vibrancy that has since become a hallmark of Temple's campus. She helped establish the division's mission, vision and values. She also introduced the Weeks of Welcome program, which is held at the beginning of each semester and is key in ensuring that first-year students start their tenure at Temple on the right foot. 
Her ultimate goal was always making sure that all Temple students have an opportunity to become their best selves. Countless students benefited from her guidance, and an equal number of staff members reaped the benefits of her coaching. 
Theresa Powell made key contributions both to Temple and to the field of higher education as a whole. In 2003, the National Association of Student Personnel Administrators (NASPA) named her a Pillar of the Profession. (Photography by Joseph V. Labolito)
"Theresa was just such a caring person. No matter how urgent something was, she was most concerned about each individual and what she could do to help," said Joyce Greenlee, a senior coordinator for the Division of Student Affairs who worked with Powell for 16 years. "This is such a loss for Temple, but it's especially a loss for the students. That's who she was here for, and just today, I received a call from a graduate of 2007 who was still in contact with her and close with her." 
"She was a mentor, an advisor, a guide, a mother figure and a champion to so many people. She was just so beloved," added Stephanie Ives, associate vice president and Temple's dean of students. "Countless, countless people, both here at Temple and in the entire student affairs field, benefited from her. People are leaders in the profession today because of her mentoring and her coaching. She was just so selfless, and she gave and gave." 
Powell's impact within the world of student affairs was recognized by the National Association of Student Personnel Administrators (NASPA), which named her president. In 2003, the association named her a Pillar of the Profession, and she earned the John L. Blackburn Distinguished Pillar Award. It is the highest honor that NASPA bestows upon members of the student affairs profession. 
As recently as this past year, Powell received recognition for her work in the area of student affairs. She was honored as one of Diverse Issues in Higher Education's 2022 Women's History Month honorees. She also received special recognition at the Symposium for Black Women in Higher Education, which was held in February 2022. 
"It's hard to find words to encapsulate just how special this woman was," said Olan Garrett, associate vice president for student affairs. "The words I think I ultimately come to are legacy and impact. She just had an incredible legacy of mentoring and supporting people in our field and just an incredible impact on Temple and on higher education. She is going to be missed so much." 
Powell received a bachelor's degree in sociology from the University of Pennsylvania and a master's degree in student personnel services from Texas Christian University. She holds a doctoral degree in educational administration from The Ohio State University. 
Powell is survived by her siblings and many nieces and nephews. 
Powell's wake/visitation will be held on Friday, Jan. 13, at 7 p.m. CST at Gregory Spencer Funeral Home, 4000 Miller Ave., Fort Worth, TX. A Homegoing Celebration will be held on Saturday, Jan. 14, at 11 a.m. CST at Mount Olive Baptist Church, 301 W. Sanford St., Arlington, TX. The Homegoing Celebration will be livestreamed on Mount Olive Baptist Church's website, Facebook and YouTube.  IDEAL will also hold a memorial for Powell on Zoom Thursday, Jan. 12, from 4-5:30 p.m. EST.