President Wingard to move to North Philadelphia
The Wingard family will relocate to North Carlisle Street in spring 2023.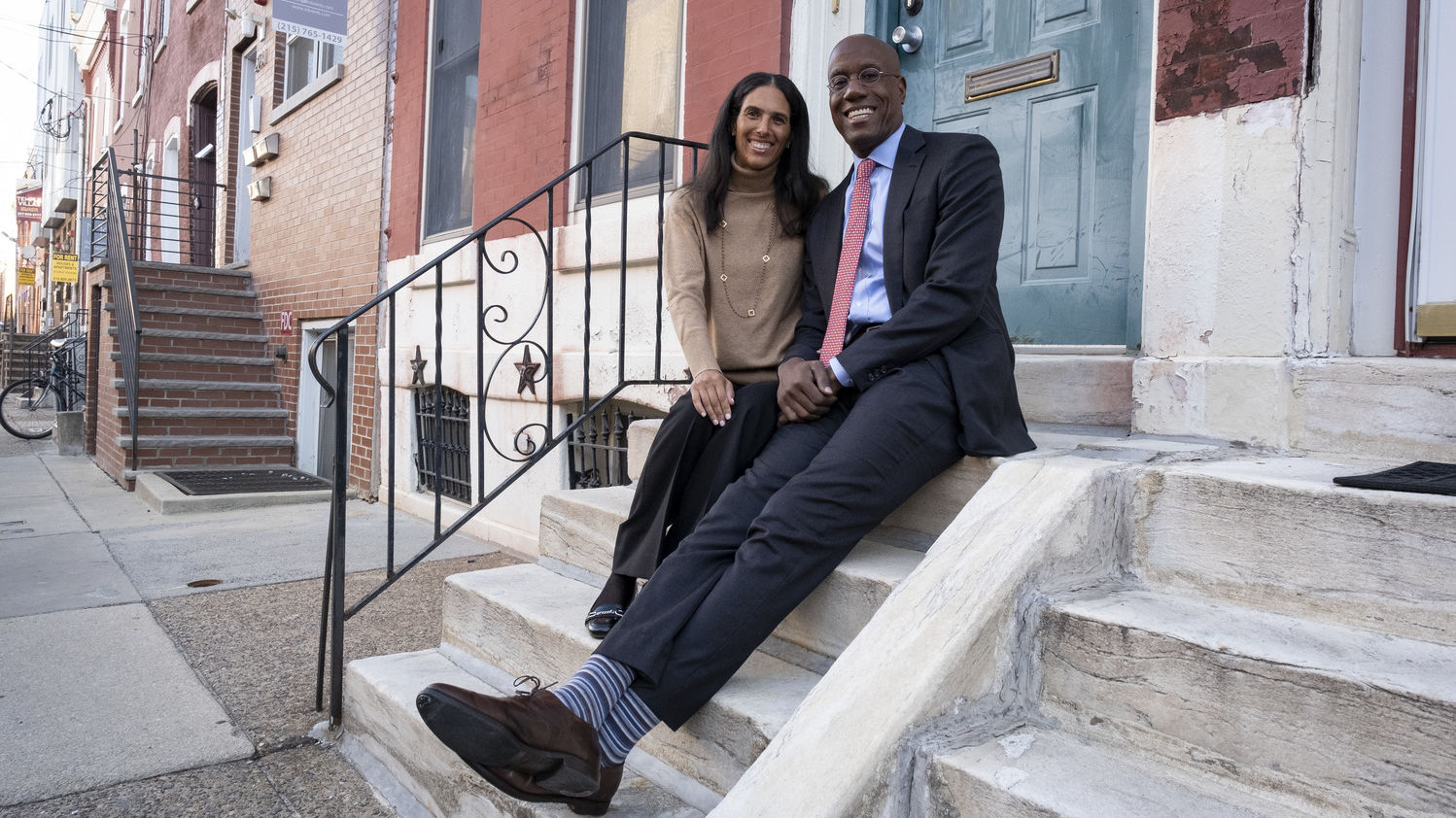 How can Temple University be a better neighbor to local residents? And how can it better engage the campus community? President Jason Wingard has a very personal answer. Next year, President Wingard will move to the North Philadelphia community that surrounds the campus, becoming the first Temple president to live on or near Main Campus in the institution's recent history.
 
Wingard and his family will relocate to a Temple-owned property on North Carlisle Street between Norris and Diamond streets in spring 2023. The row home is located in the middle of a residential street just a block from campus.
 
President Wingard's move embodies one of the five key strategic priorities of Temple's greater strategic plan—community engagement.
 
"As a leader, it is crucial to take action that supports strategic priorities," Wingard said. "For my family and me, this is a move that we have thought about carefully.  It is aligned with institutional and personal values, and we are excited!"
 
"We intend on deepening relationships with neighbors, students, faculty and staff as part of our efforts to demonstrate how Temple can impact the future through authentic engagement," Wingard continued.
 
The Carlisle Street home will be the primary residence for the president, his wife and their five children. It will also serve as a vibrant and welcoming hub for the Temple community. The Wingards plan to host a full calendar of gatherings and receptions for students, staff, alumni, neighbors and other stakeholders at their new home.
 
President Wingard's move is only one recent example of the university's continued commitment to its historic mission. Founder Russell Conwell believed that "Acres of Diamonds" could be found right here in Temple's backyard, and this belief helps inform Temple's approach to community engagement as well as its unwavering support of diversity, equity and inclusion.
 
For instance, the new Center for Anti-Racism held its grand opening last month, and the university just welcomed the most ethnically and geographically diverse class in its recorded history. Temple also won a 2022 Higher Education Excellence in Diversity Award from INSIGHT Into Diversity magazine.
 
"Community engagement has always been of the utmost importance to the university, and that is even more true today given its role as one of Temple's five strategic priorities," said Valerie Harrison, vice president for diversity, equity and inclusion. "We are always looking for opportunities to deepen our relationship with North Philadelphia, and President Wingard's move into the community is a way in which we can do just that."
 
The university bought a 2,500-square-foot Carlisle Street property in October 2010 for approximately $245,000. It was part of a bundle of nine properties Temple purchased from Messiah College. The home's current value is estimated at $300,000, based on the sale price of a property next door.
 
Temple University Police have used the building for office space for the past several years. The university will make modest renovations to restore the property to a single-family, ADA-compliant home.
 
The Wingards currently live in Chestnut Hill and will transition, permanently, to North Philadelphia.
- Wendy Ramunno