Posted
September 12, 2022
HEED Award celebrates Temple University's commitment to diversity and inclusion
Temple was the only school in Philadelphia and one of just seven colleges or universities in the state of Pennsylvania to earn the distinction. The only national award of its kind, recognition comes from INSIGHT Into Diversity magazine, the oldest and largest diversity-focused publication in higher education.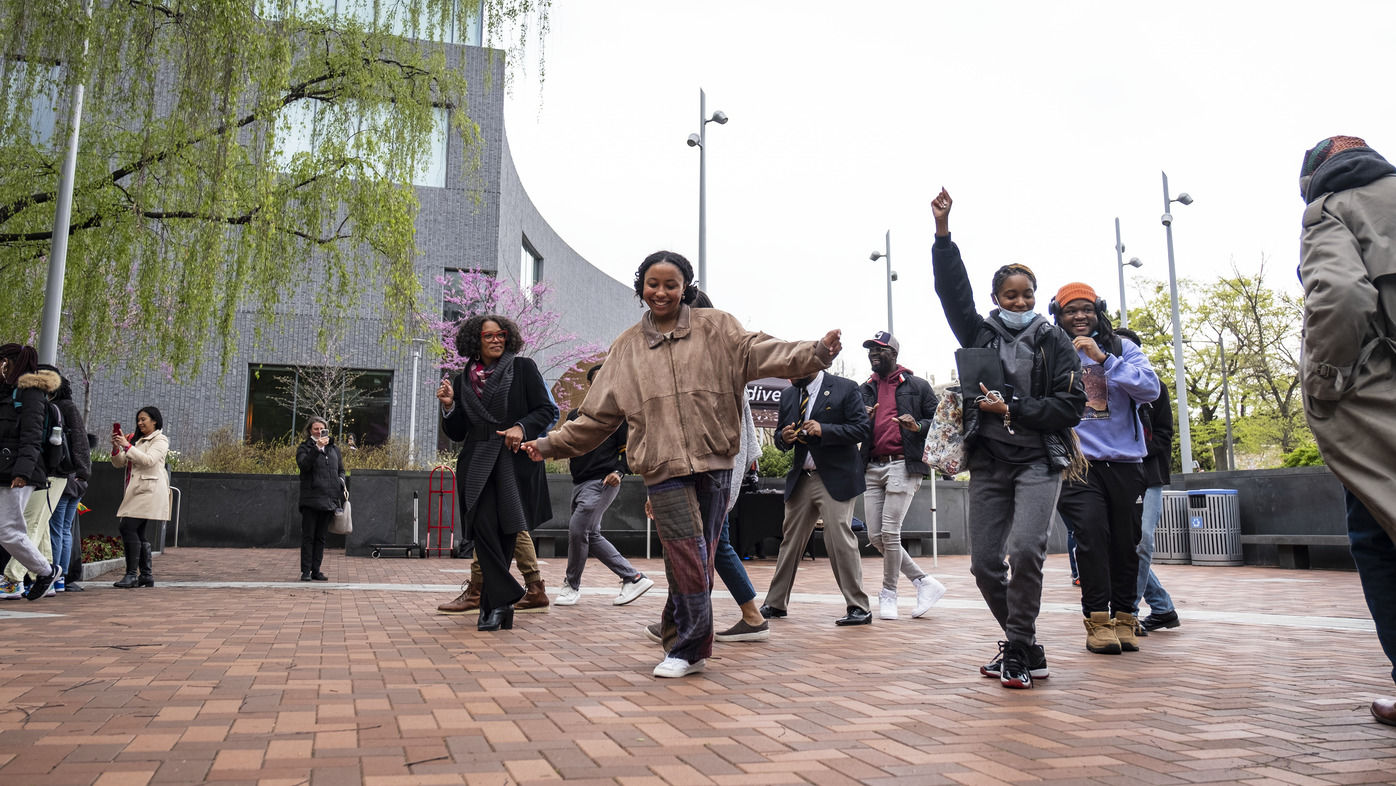 If you talk to Temple University faculty, staff and students, there is a popular proclamation that you will commonly hear: "We are the Diversity University."
As of today, that proclamation is more than just a catchphrase. It's a fact.
Temple University was recently named as one of the recipients of the 2022 Higher Education Excellence in Diversity (HEED) Award from INSIGHT Into Diversity magazine, the oldest and largest diversity-focused publication in higher education. As a recipient of the annual HEED Award—a national honor recognizing U.S. colleges and universities that demonstrate an outstanding commitment to diversity and inclusion—Temple will be featured in the November 2022 issue of INSIGHT Into Diversity magazine.
"This is an immensely prestigious honor, and it recognizes and celebrates the initiatives that so many individuals and groups have been working on here at Temple," said Valerie Harrison, vice president for diversity, equity and inclusion. "Our enrollment management team, led by Shawn Abbott, has done tremendous work that has resulted in Temple recruiting its most diverse class and its largest number of African American, Latine, Native American and Asian students in the institution's history. Beyond that, we have implemented a range of programs designed to improve retention and graduation rates for historically underrepresented and first-generation students, and this award is a reflection of that."
Temple University is the only school in Philadelphia to be recognized and one of just seven colleges or universities in the state of Pennsylvania to earn the distinction. In total, only 103 schools, out of nearly 6,000 colleges and universities across the country, earned this honor.
For Tiffenia Archie, associate vice president and chief inclusion officer, earning this distinction was the result of years of hard work.
"We first started pursuing this award back in 2012, and over the years, we started to get really intentional about what was needed to submit a really competitive application," Archie said. "We knew that we were doing all of this great work through the Office of Institutional Diversity, Equity, Advocacy and Leadership (IDEAL) and the DEI Collaborative. This award is not just about the DEI work that's sitting in the DEI space. It's about capturing all of the DEI work that is infused throughout the university."
That's where Rosa Parks-Green, assistant director of EOC, was immensely helpful. The application process for the HEED Award is extensive, and it's not something that can just be completed overnight. It includes more than 50 questions, and every question has multiple parts.
Parks-Green spent months working with stakeholders across the university's 17 schools and colleges to capture the broad picture of all of Temple's various DEI initiatives. 
"In January, we established a committee of about 15 individuals from across the campus to make sure that we had all the information in place," Parks-Green said. "The great thing about this is that even if we didn't win the award, we have all of this information in one place now, and that is going to be very helpful as we continue to do this work. It also will help us when we go to submit next year's application."
Other recent accomplishments for Temple in the area of DEI include
hiring the university's first African American president in Jason Wingard, who took office as the institution's 12th president on July 1, 2021.
launching the Cecil B. Moore Scholars Program, which creates an academic pathway for Philadelphia public (district or charter) students living in our neighboring North Philadelphia ZIP codes.
welcoming the largest number ever of expected Black, Latine, Native American and Asian students. More than 51% of Temple's Class of 2026 are students of color—up 6% from last year and 11% from the year prior—representing the largest student of color community in the institution's history. This also marks the third-straight year in which Temple has seen record numbers in terms of its enrollment of students from diverse populations.
opening the Digital Equity Center, which will provide North Philadelphia residents with access to technology, help desk support, and provide free education in the areas of digital navigation and digital literacy.
"When we found out that we won this award, it was just so rewarding. Several of us said that it felt like we won an Academy Award," Parks-Green said. "This is the biggest diversity award that a university can win, and the fact that we were able to do this is just really exciting. Most importantly, it really does speak a lot to the good work that we're doing."