A new DEI group helps facilitate collaborative representation across Temple University
Rosa Parks-Green, assistant director in the Office of Equal Opportunity Compliance, discusses the creation of the DEI Collaborative: a group that brings representatives within the 17 schools and several administrative offices at Temple together to speak about DEI initiatives that can strengthen diversity, equity and inclusion on campus.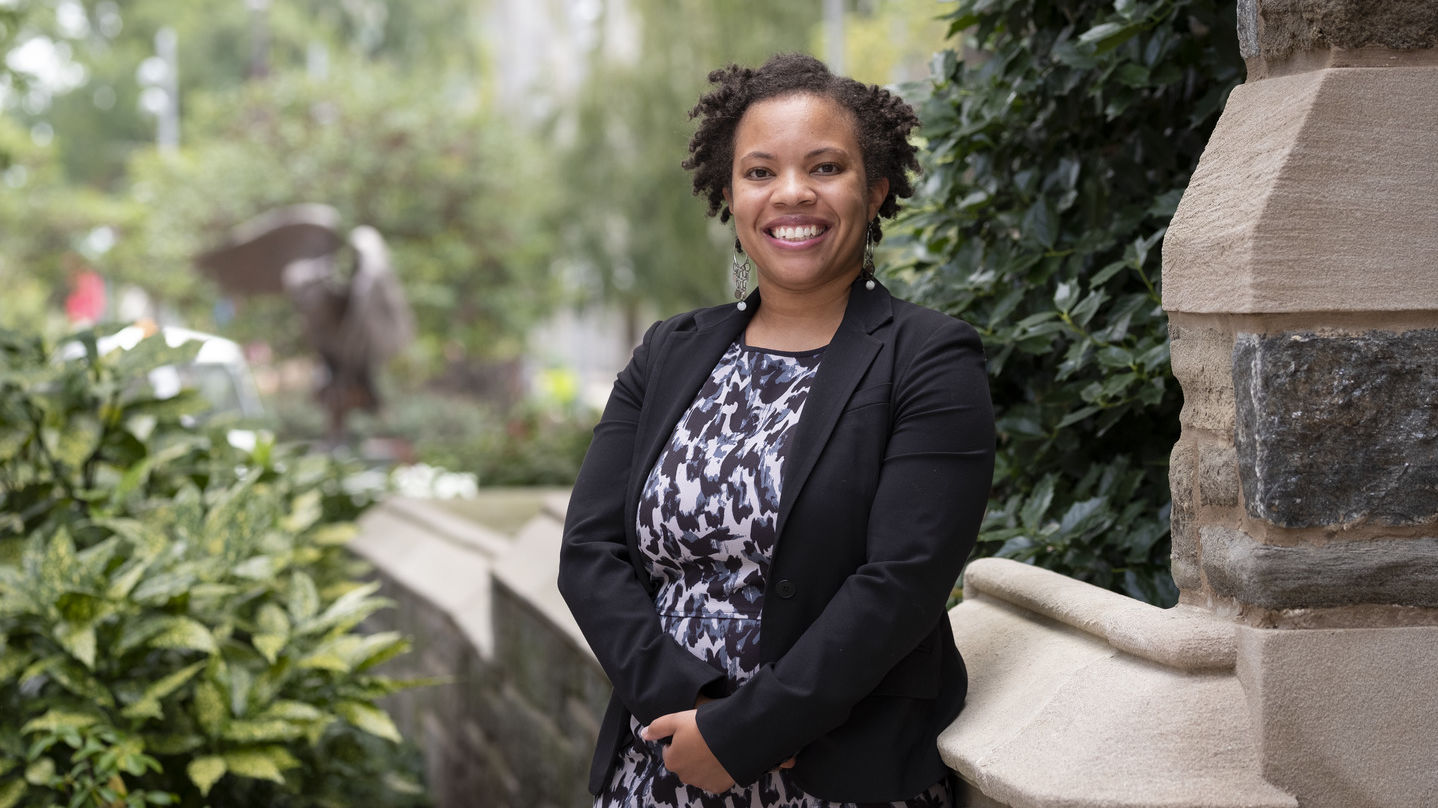 Over the years, diversity, equity and inclusion (DEI) programs have become increasingly available across Temple University, creating spaces where the diverse perspectives of students, faculty, staff and neighbors are valued and supported.  
Rosa Parks-Green, assistant director in Temple's Office of Equal Opportunity Compliance, has made a commitment to furthering these DEI initiatives by establishing the DEI Collaborative on campus. 
Parks-Green said the group's purpose is to bring representatives within the 17 colleges and administrative offices at Temple together to speak about DEI initiatives that might be happening in their respective fields, and to cross-promote DEI events that are open to the Temple community. 
The DEI Collaborative first met on April 23, 2021, a few days after former Minneapolis police officer Derek Chauvin was convicted of the murder of George Floyd. Parks-Green found that many schools made it a priority to assign a DEI point person during the protests against police brutality and racism that took place in the United States last year. 
"In the wake of everything that happened last year with the murder of George Floyd and [the death of] Breonna Taylor, there was a lot of movement for DEI leadership at Temple, to have someone that can really help students and staff with issues of equity and diversity," she said. "It affects us when we go out in the workforce, in our personal lives and in academia, so it's important that we continue this conversation."
She noted there was a prior history of DEI initiatives at the university: Temple's Institutional Diversity, Equity, Advocacy and Leadership (IDEAL) and the Office of Health Equity, Diversity and Inclusion (OHEDI) began meeting regularly in 2015 to talk about how each of their respective offices could collaborate to build on their diversity, equity and inclusion work. 
With the number of departments and people involved in DEI work having grown since then, she explained that it was important to have a group that could identify a liaison from each college at Temple who would participate in efforts to encourage students and staff to meet and discuss issues of equity, diversity and inclusion.
"Last year, Temple made a huge commitment to their $1 million anti-racism initiative with funds that were provided to really focus on ways that the university can work together to achieve this common goal of being more diverse [and] equitable and promoting inclusivity," Parks-Green said. "We wanted to create a space where people can have courageous conversations and would feel welcome and open to sharing thoughts, ideas and concerns.'' 
Parks-Green said that the DEI Collaborative meetings so far have discussed how to create an environment that promotes diversity where students feel included, as well as an opportunity for faculty to acquire information and insights that can be used as resource tools for both their respective schools or university offices.
She added that the group also serves as a platform that provides an opportunity for specific schools to promote DEI training or events that could be open to the entire campus community.
"One of our main objectives is to create an opportunity for schools and offices to really know what everyone else is doing at the university," said Parks-Green. "So it's an opportunity for people to hear about some of the successful initiatives that different schools and offices are doing so that others can learn the best practices." 
The DEI Collaborative's last meeting took place in early October and plans to meet again in December. Parks-Green hopes the group will meet twice a semester. She is motivated to help the group continue to grow by having more conversations about tools and strategies that can help create a more diverse, equitable and inclusive environment across Temple. 
"What continues to motivate me are the liaisons and individuals that are part of this group. Because this concept of diversity, equity and inclusion is not just one conversation, it's ongoing work, dialogue and problem-solving," she said. "There is an extreme need for us to continue this work, to learn about DEI strategies to grow and develop in this space that is ever-evolving."