A new affinity group at Temple strengthens the Asian and Pacific Islander community
Staff and faculty unite to connect with each other and build the Asian American and Pacific Islander community's presence on campus.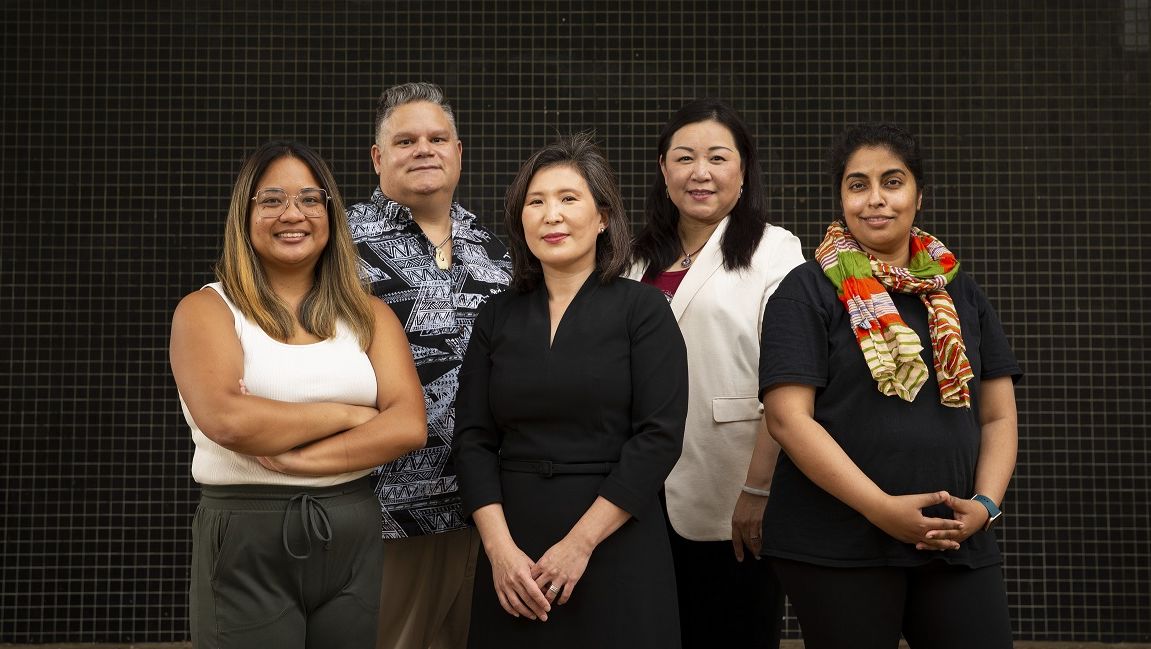 On April 16, a group of 64 Temple University faculty and staff crowded into a Zoom room for a virtual meeting. Their goal was to discuss how the Asian and Pacific Islander community can find each other and come together and build more of a presence at Temple. Soon after the initial meeting, an Asian American and Pacific Islander (AAPI) affinity group was formed and the group has used subsequent touchpoints to create a governance structure, mission statement and organizational goals, which will be finalized by the fall. 
Hate crimes against Asian Americans have spiked during the COVID-19 pandemic, including the March 16 shooting rampage at three spas in the Atlanta area. Six of the eight people killed in the shootings were women of Asian descent. 
Linda Hasunuma, an assistant director of the Center for Advancement of Teaching who is Asian American, was left distraught after hearing the news of the deadly spa shootings. In searching for a safe space at Temple to process the tragedy, she was inspired to create an affinity group for faculty and staff at the university that reinforces the presence of the Asian and Pacific Islander community on campus.   
"The AAPI group is about building the Asian and Pacific Islander community, learning about each other through one-on-one relationships, and finding ways to support one another," said Hasunuma. "We strive to create an environment that better understands our community."
She pointed out that, according to a Pew Research Center analysis of the U.S. Census Bureau population estimates, the Asian American population was recorded as the fastest growing racial or ethnic group in the U.S. between 2000 and 2019, increasing from roughly 10.5 million to a record 18.9 million. 
As well, in a Pew Research Center survey conducted in early March 2021—before the fatal Atlanta-area shooting—87% of Asian Americans reported feeling "a lot of or some discrimination directed toward them in society."
"As a country and as a community, we need to learn more about Asian American history," said Hasunuma.
The discussions of how to support the Asian community during the pandemic kicked off with emails to a few Temple AAPI faculty members, including two Associate Professors of History Dieu Thi Nguyen and Kathy Uno, two Associate Professors of Political Science Sean Yom, Roselyn Hsueh, and Associate Professor in the School of Theater, Film and Media Arts Rea Tajiri. Then, as more faculty and staff were made aware of challenges that people in the Asian and Pacific Islander community have been facing throughout the pandemic, the email list rapidly grew.  
"We had faculty members during the pandemic who raised concerns about anti-Asian racism, and how it was affecting their students," said Hasunuma. "I realized we had student groups, but we didn't have anything for our faculty and staff, so it was clear that we needed something to bring us together." 
Hasunuma said that Temple's Office of Institutional Diversity, Equity, Advocacy and Leadership (IDEAL) has been a supportive university partner by providing resources and creating safe spaces for the Asian and Pacific Islander community on campus. Valerie Dudley, IDEAL's director of multicultural education and training, has been in conversations with Hasunuma since the early development of the AAPI affinity group.
"Educating our campus community about different cultures and perspectives is really important to creating an inclusive and welcoming community," said Dudley. "We need to come together in solidarity and support the AAPI community's civil rights to make sure that they're not being targeted, threatened and mistreated."
Preliminary plans for the AAPI affinity group include hosting cultural events and educational panels during next year's Asian American and Pacific Islander Heritage Month. Each year AAPI Heritage Month takes place in May and recognizes the contributions and influences of Asian Americans and Pacific Islander Americans in U.S. history.
"Education is key because there is a long history of othering and stereotyping Asians," said Hasunuma. "I think it is important to know us as individuals, including the diversity and full humanity in our culture, while bringing more awareness about our migration to the U.S. and our contributions to the country." 
In the future, the AAPI group intends to explore the possibility of bringing the Asian American Studies minor back to Temple, which was originally created by Uno. In addition, developing general education courses on topics of importance to the AAPI community, as part of a subcommittee led by Yom, will also be explored. 
"It is critical at this moment, when we are experiencing an increase in incidents of hate against Asian Americans, that we do more to educate our community about AAPI history," said Hasunuma.