Temple invests more than $1 million in anti-racism education and programming
The university will add new faculty members to the Department of Africology and African American Studies and create a Center for Anti-Racism Research.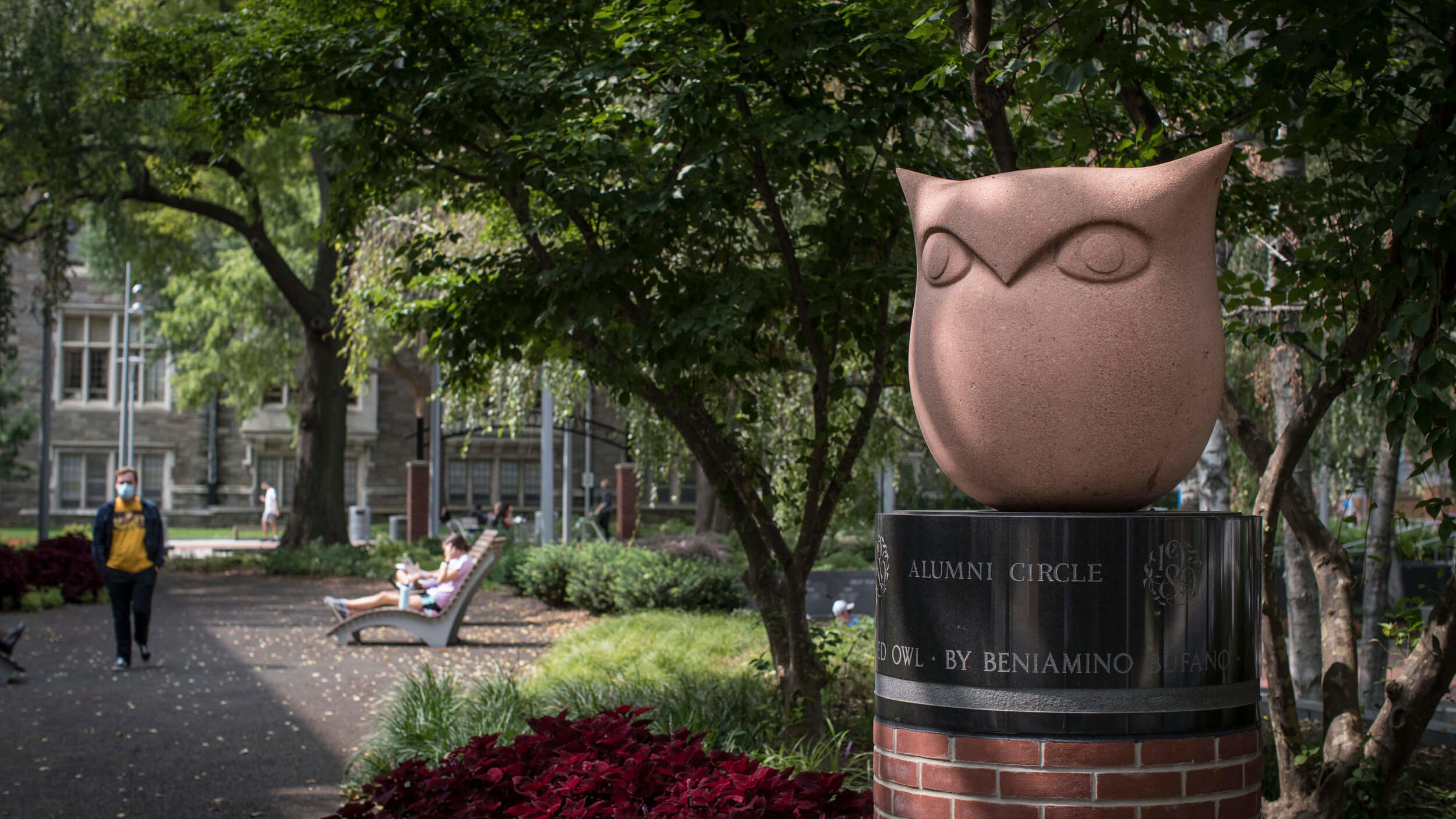 In September, Temple announced it would be investing more than $1 million in anti-racism education and programming: funding that will expand the university's Department of Africology and African American Studies, create a Center for Anti-Racism Research, develop a bridge program for young people in North Philadelphia and build on Temple's existing resources, among other initiatives.
The university's efforts are a response to the Black Lives Matter protests and renewed awareness of racial and social inequality in the U.S. "When you look at this season, I think that many institutions and individuals have tried to leverage their strengths and to focus on those areas where they have particular expertise," said Valerie Harrison, the president's senior advisor for equity, diversity and inclusion. "And as an educational institution, education is where our strengths lie.
"There was a strong desire and motivation from a broad range of people to really move from a general awareness of racism to understanding how racism still operates in the lives of Black people today, that then equips them to develop and implement effective solutions," she said.
One of Temple's greatest strengths in anti-racism education is the Department of Africology and African American Studies, an internationally recognized program whose graduates include Ibram X. Kendi, CLA '07, '10, National Book Award winner and international best-selling author of How to be an Antiracist. 
Expanding the department was a natural way to meet the expressed needs of both Temple's leadership and community, Harrison said. The university will be adding four new faculty members.
For Molefi Kete Asante, professor and chair of the Department of Africology and African American Studies, the reinvestment is welcome. Over the years, the number of faculty in the department has fallen from 14 to eight as professors have retired or moved to other positions. And students interested in taking further courses often find their selections are limited, because the department can't offer all the classes it would like to, he said. 
Yet the department also publishes the Journal of Black Studies, the top peer-reviewed journal in its discipline, was the first to offer a PhD in its field in the U.S. and is one of the leading trainers of Africology PhDs in the country. "We are a powerhouse in our discipline," Asante said. "We are a very strong program." The new funding will further strengthen the department.
He and his colleagues will also be involved in the creation of Temple's new Center for Anti-Racism Research. 
The center was President Richard M. Englert's idea, Harrison said. "He recognized that there's a lot of wonderful research that we're engaged in," she said. "He thought that there should be a focal point for the university's solutions-focused research in this area and a home for collaboration among scholars, both inside and outside of the university."
The idea also coincided with suggestions from Asante and the Africology department. "If you look at the George Floyd situation and all the others," he said, "what we're talking about in the American society is: How do you deal with a question of racism?"
"We thought it would be wonderful to have a center that would listen to all ideologies and all voices and deal with various intersections that relate to the discrimination of African people."
Alongside the center and a summer bridge program for high school students to help ease their transition to college, Temple also aims to boost awareness of the resources it already has available, including the Charles L. Blockson Afro-American Collection. "We do a lot of wonderful things but we probably don't do as good a job at making those opportunities known to the community," Harrison said.
The anti-racism initiative is a true community effort. "Since the death of George Floyd, we have seen a new level of energy around racial equity," Harrison said. Temple has "a significant record of racial equity work and the current moment provides us with an opportunity to amplify and to accelerate that work."
"We're responding to the express intent of Temple's leadership, but also of its students and faculty, staff and alumni, for Temple to be a leader in anti-racism education and practices."
—Edirin Oputu