Temple University's diverse Class of 2024
More than 40% of this year's entering class are students of color.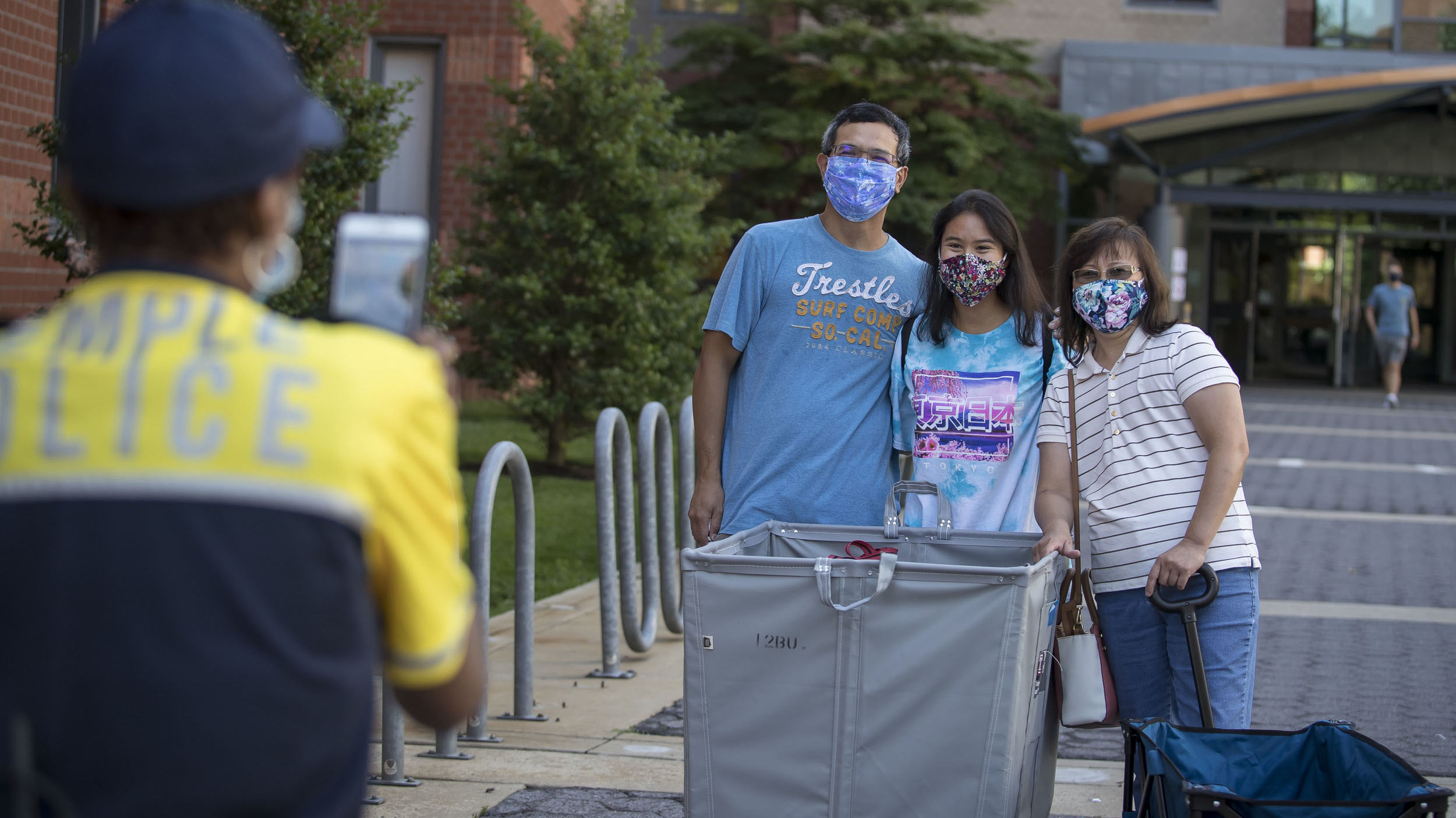 Amid heightened COVID-19 precautions, this week Temple University welcomed its Class of 2024, notable for its diversity and international representation.
More than 40% of this year's entering class are students of color, including both the largest Black and the largest Latinx communities Temple has seen since its founding.
Video Production:
Gina Poulos
"This, clearly, is going to be a year for the record books," said Temple University President Richard M. Englert, who, in lieu of a traditional in-person gathering, greeted incoming students this year as part of a weeklong, interactive, digital Convocation experience on the university's welcome page.
"While many of the ways we operate may feel different this fall, what it means to be a Temple Owl remains the same no matter what," Englert told the incoming students. "Today, the world needs smart problem-solvers more than ever. People, like you, who see what should be, and strive to make it so."
This fall, Temple's students are attending classes in-person, online or both with COVID-19 health and safety protocols in place on Temple's campuses.
Shawn Abbott, Temple's vice provost for admissions, financial aid and enrollment management,  said that Temple's Class of 2024 is notable for its strong academics, diversity and large population of students who will become the first generation in their families to graduate from college.
Temple's Class of 2024 by the numbers
Academically strong with an average high school GPA of 3.51, average SAT score of 1211 (excluding Temple Option admits), 459 admitted into Temple Honors and biology the most popular major for first-year Owls.
Geographically diverse, hailing from six continents (all except Antarctica), 45 states, 48 counties of Pennsylvania and three U.S. territories, including Puerto Rico, the Virgin Islands and Washington, D.C.
Internationally, the Class of 2024 calls 31 foreign countries home with the furthest student from Brisbane, Australia.
Roughly 15% are from the City of Brotherly Love.
Roughly 30% will be the first generation in their families to graduate from college.
More than 40% are students of color, including record numbers of Black and Latinx students.
19 sets of twins, one set of triplets and seven new Owls with the word "owl" somewhere in their name.
"Take it from someone who has been part of the Temple community for more than 45 years: You could not have made a better choice," said Englert. "Thank you for choosing to become part of the Temple family!"
More information regarding Temple's incoming class, Welcome Week and the digital Convocation experience can be found on Temple's welcome page.
—Andrew Lochrie