accolade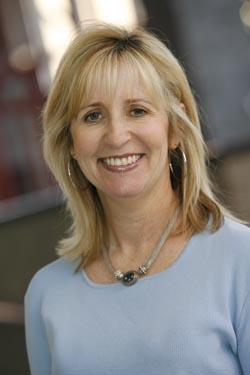 Lisa P. Deem, associate dean for admissions, diversity and student services in the Kornberg School of Dentistry, has been elected chairperson of the Pennsylvania State Board of Dentistry.
Deem was elected chair by the 15-member state board at its January meeting and will serve as chairperson for at least a year.
As chairperson, Deem said she wants the board to review the state's dental regulations, have more expedited follow up on actions taken by the board and strive for consensus among board members when imposing sanctions against licensees who violate Pennsylvania's dental practice act.
"We need to look at the state's dental regulations; there are some that are just so antiquated," she said. "I would like the board to review the state dental practice act to see what we can do to make it more contemporary."
An alumna of the Kornberg School of Dentistry and the Beasley School of Law, Deem has been a member of the dental faculty since 1987. An associate professor of dental public health sciences, she has also served as patient assignments coordinator and director of clinics, before assuming her current position as associate dean for admissions and student affairs in 1996.
Deem was appointed to a six-year term on the State Board of Dentistry by former Pennsylvania Governor Edward G. Rendell in 2008. Board members can be reappointed for an additional six-year term.
Deem said she was always interested in serving as chair of the state board, but figured it would likely occur during her second term. When the previous chair's term on the board recently expired, she decided to pursue the opportunity.
"Some board members approached me to ask if I was interested in the chairman position and I said yes," Deem said. "I've chaired dozens of committees at Temple, so I've been down this road and I know now to lead a group."
Deem said the coolest part of being chairperson will be having her signature on all the new licenses issued to dentists, hygientists and expanded function dental assistants in the Commonwealth of Pennsylvania during the next year.
"All of our graduating students know me, obviously, from admissions, so it's going to be fun having my signature on their Pennsylvania dental licenses," she said.