accolade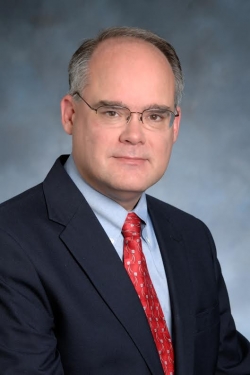 John Krouse, professor and chair of otolaryngology/head and neck surgery and associate dean for graduate medical education at Temple University School of Medicine, has been named editor-in-chief of Otolaryngology–Head and Neck Surgery, the peer-reviewed publication of the American Academy of Otolaryngology—Head and Neck Surgery. He had served as an associate editor for nine years.
As editor-in-chief, Krouse plans a greater editorial emphasis on health systems research and patient safety, and a more robust digital presence for the journal. "The journal is highly cited and regularly used by clinicians in the field because it focuses on evidence-based medicine and common medical issues that affect a great number of people," he said.
With a circulation of over 17,000, Otolaryngology—Head and Neck Surgery publishes contemporary, ethical, clinically relevant information in otolaryngology and head and neck surgery (ear, nose, throat, head and neck disorders) that can be used by otolaryngologists, clinicians, scientists and specialists to improve patient care and public health.